Tatooine Homestead: Taiari's Vacation Retreat: Spa and Restaurant on The Harbinger
Submitted by: Eleni
Publicly Listed: Neutral
At Taiari's Vacation Retreat, our award-winning spa is now even better, as we make sure to offer our clients the best state-of-the-art technology. Reinvent yourself with our complete makeover booth. Renew yourself with deep reparative kolto therapy. And relax and recharge with a selection of massage techniques enhanced by genuine Voss healing crystals. Consult with our spa specialist to find the right treatment for you.

Additionally, our fine-dining cafe now boasts new, delectable items on its menu, and other renovations, such as in the resort lobby, will ensure your experience with us is more luxurious than ever.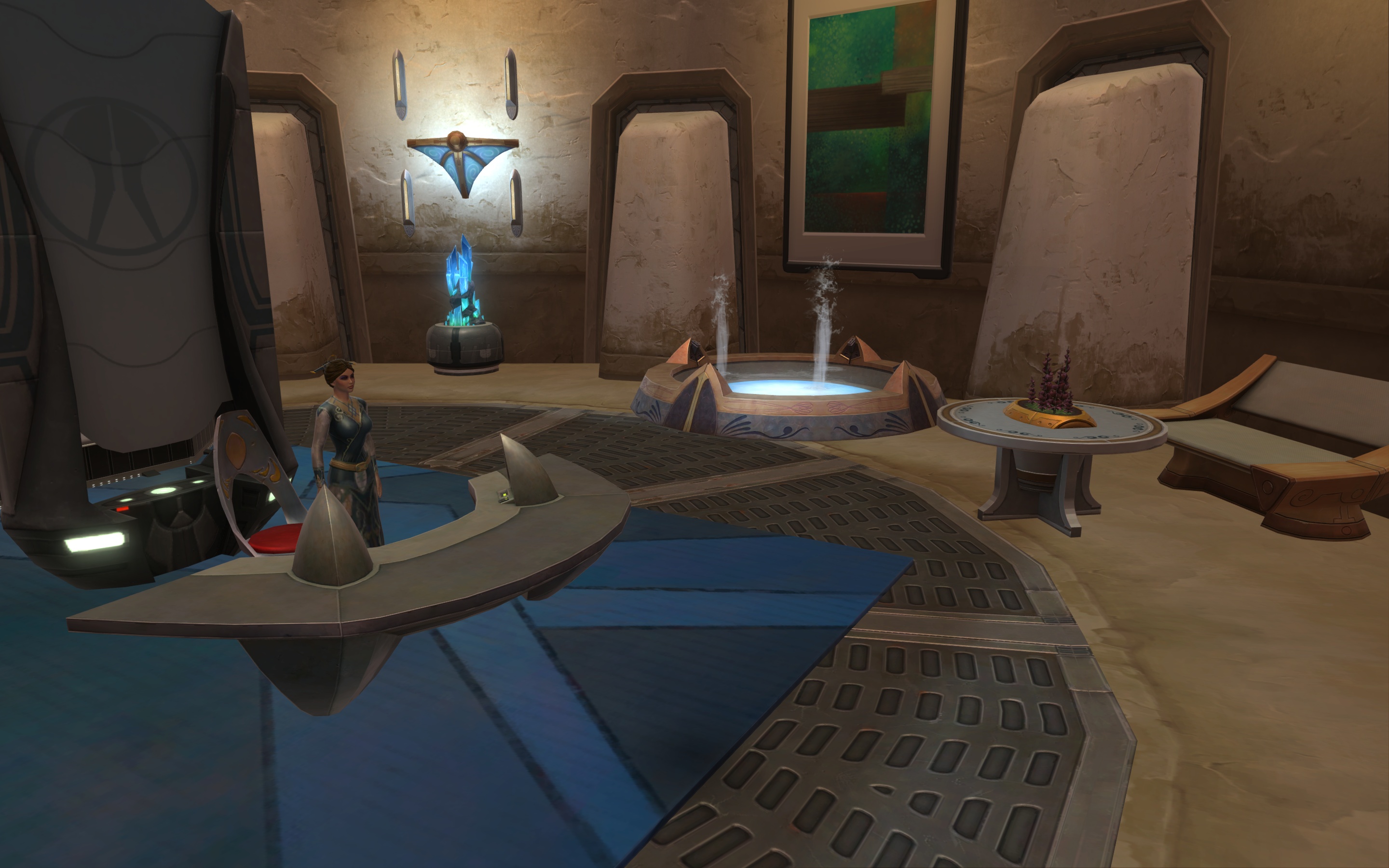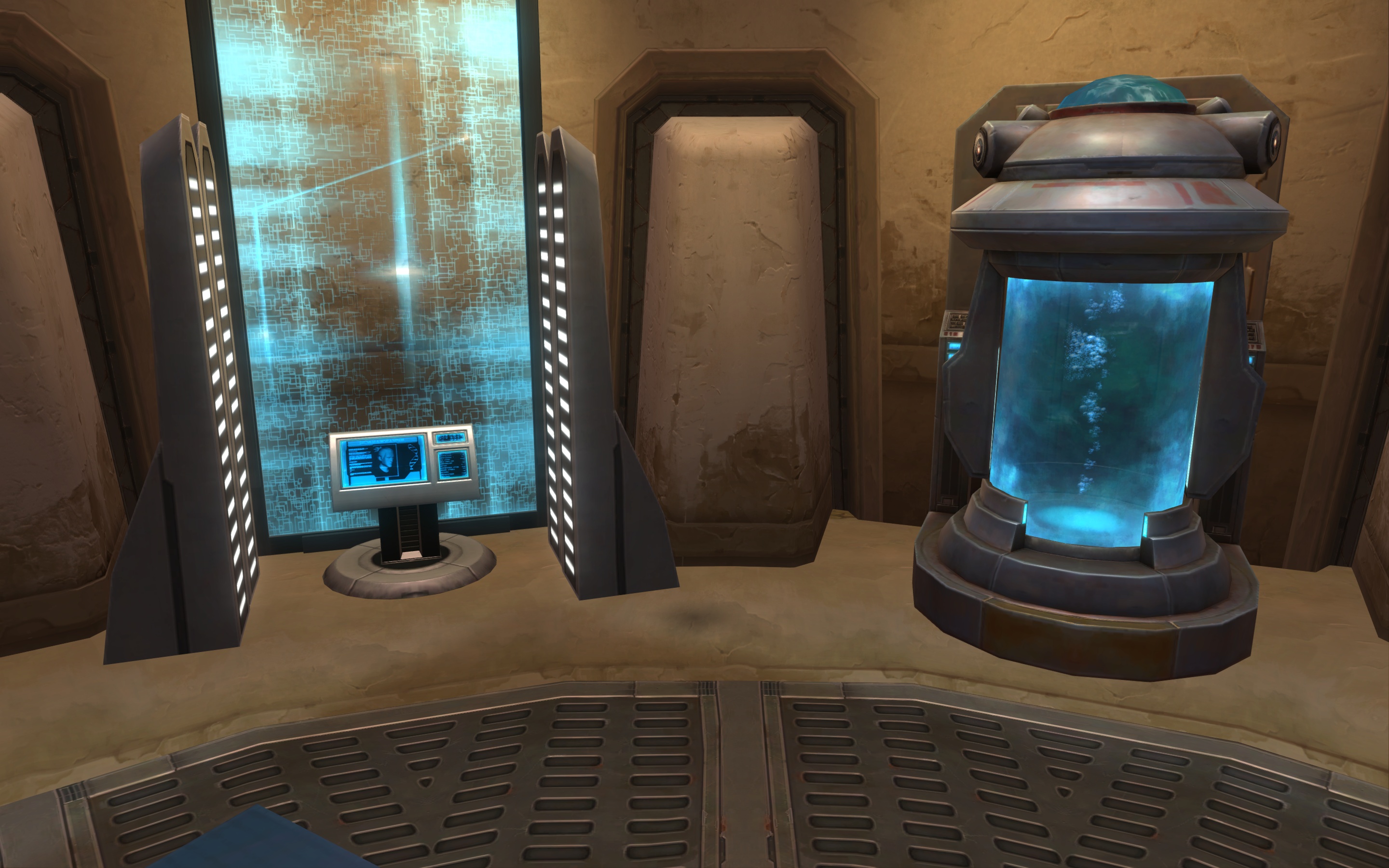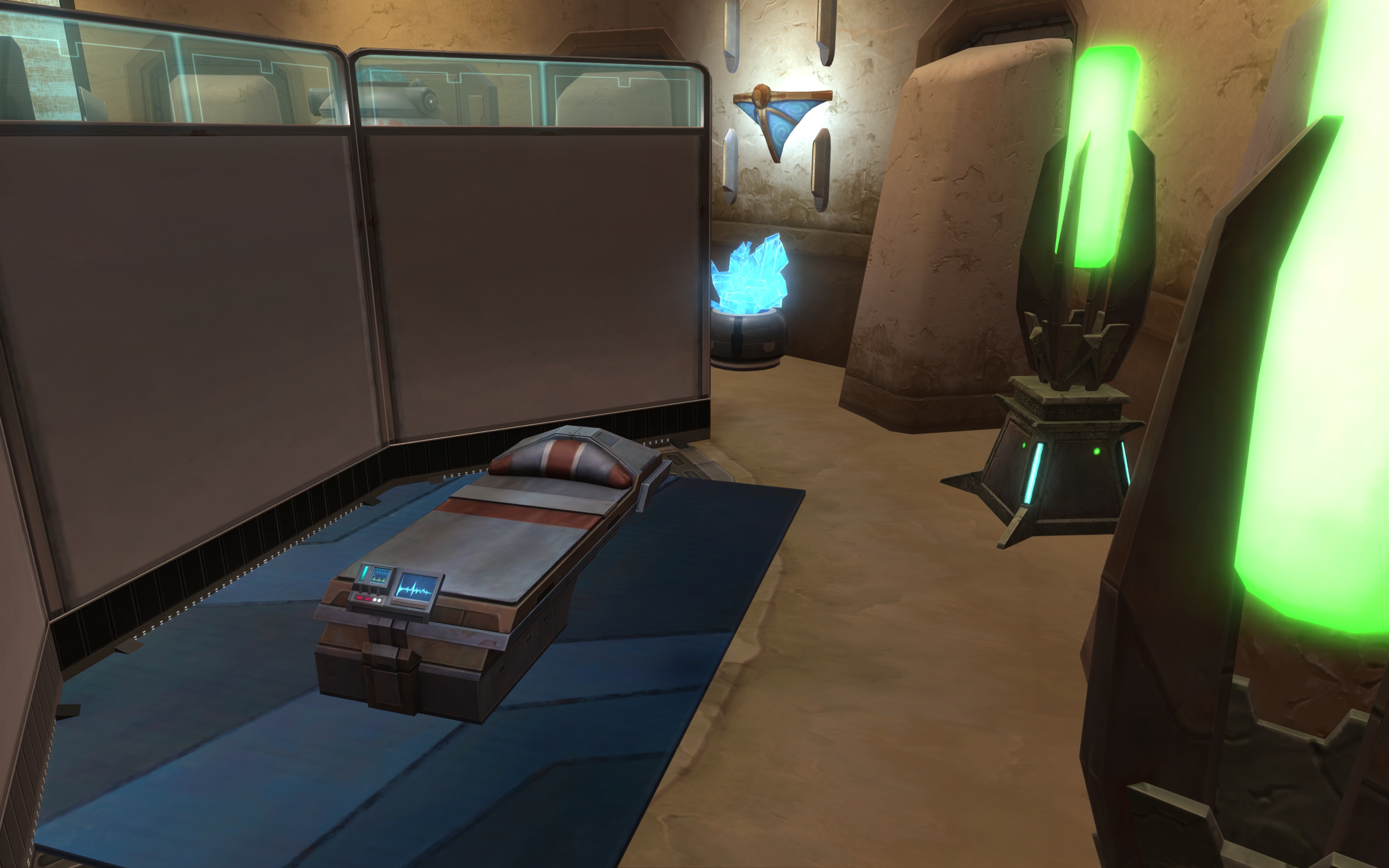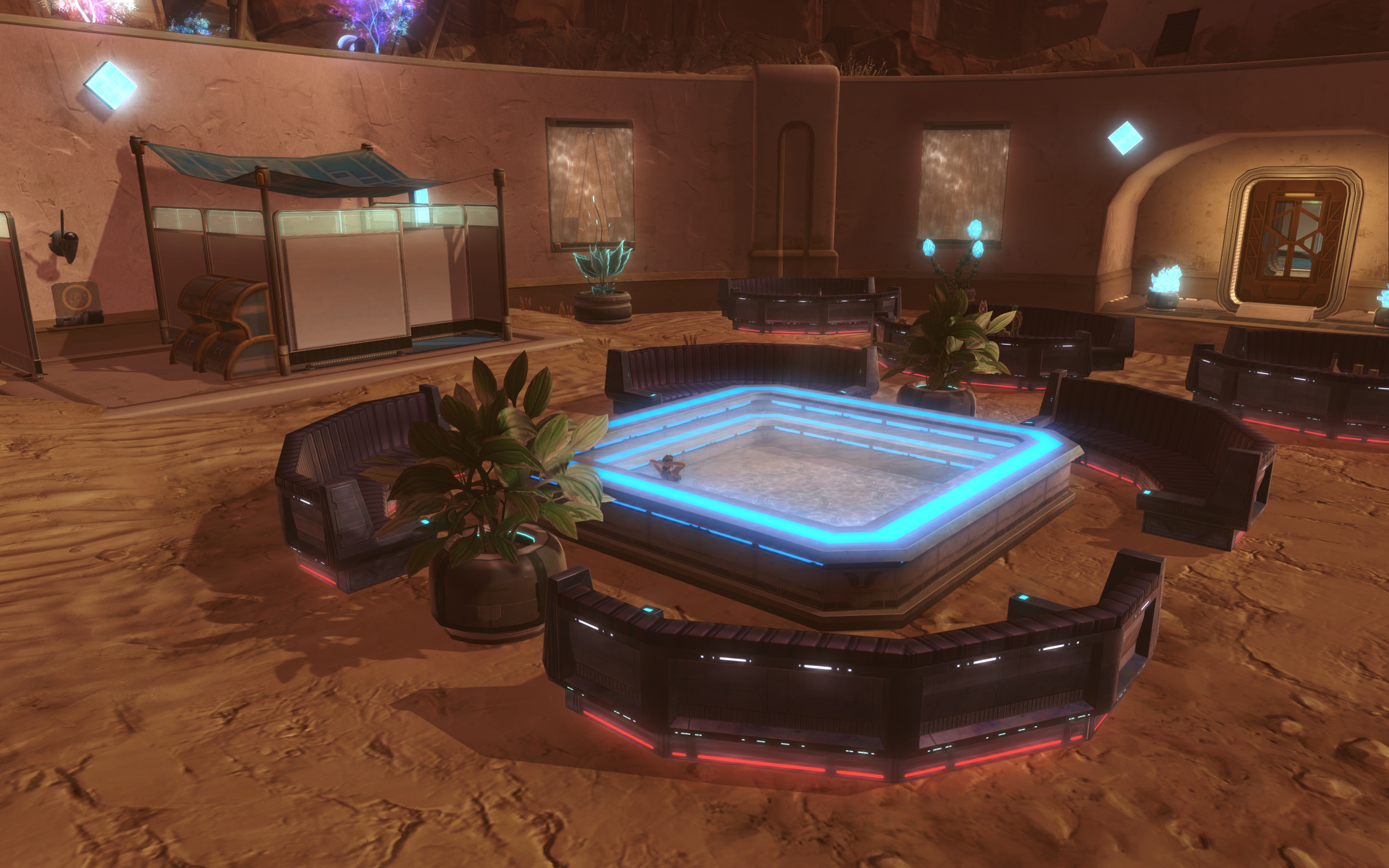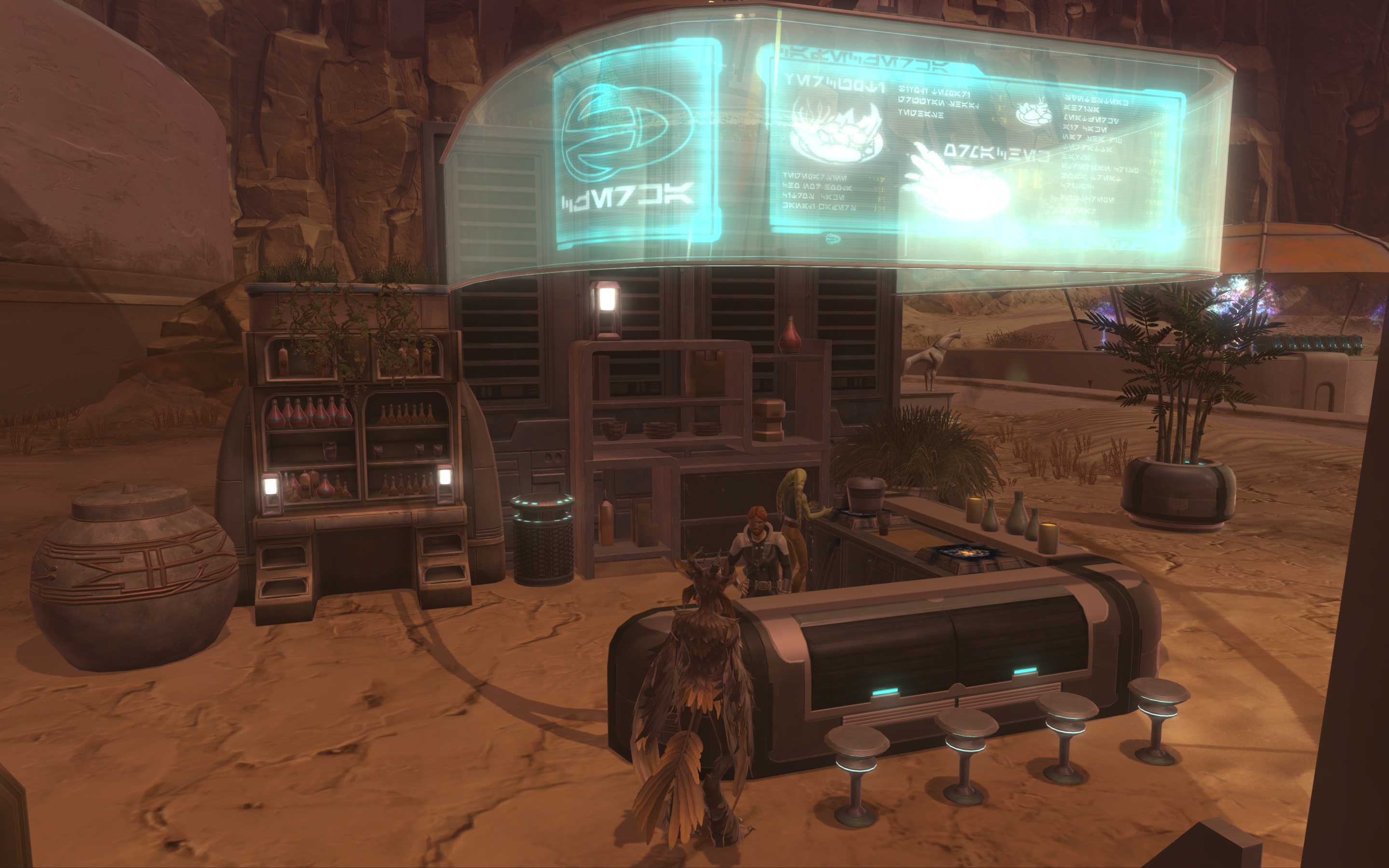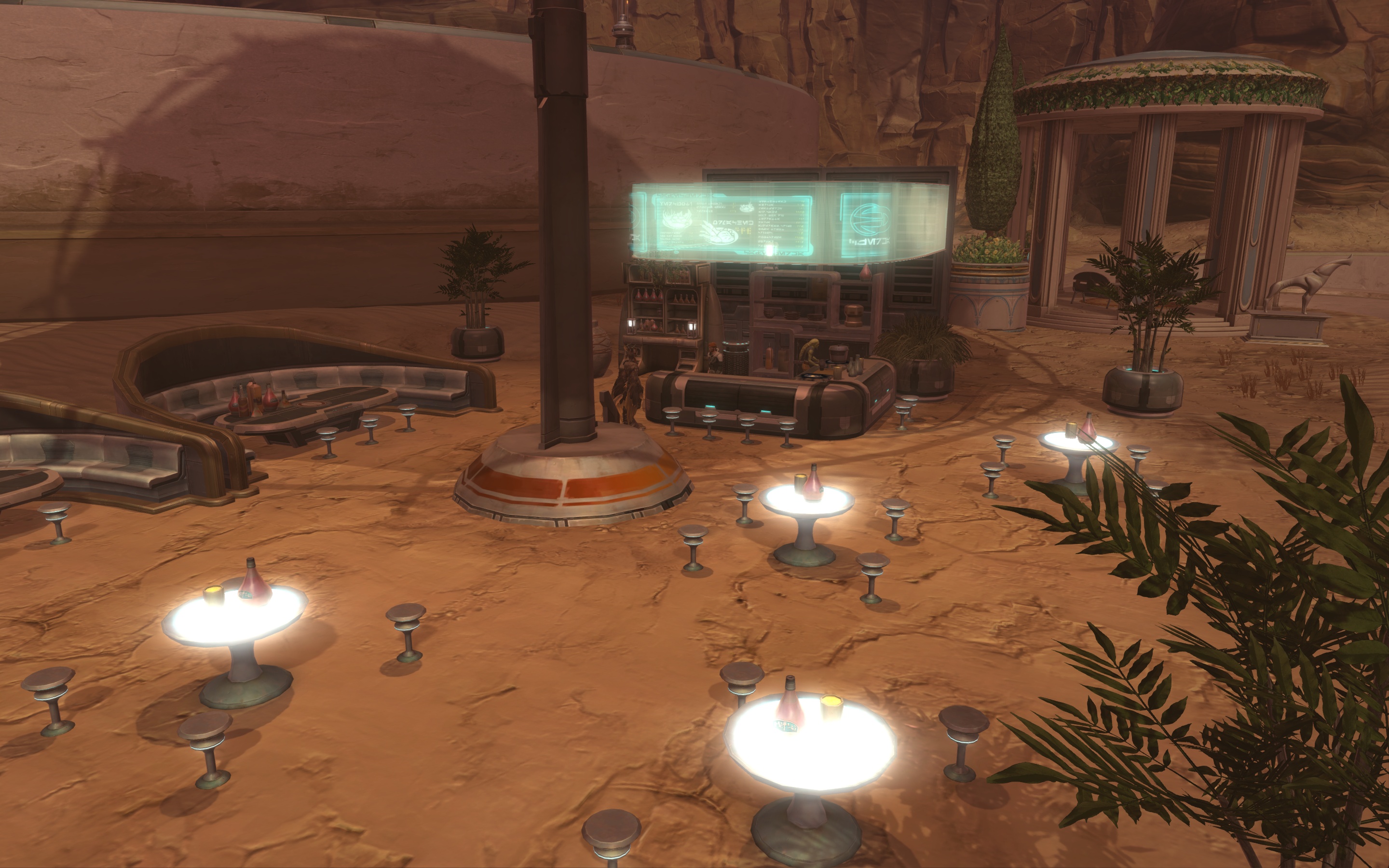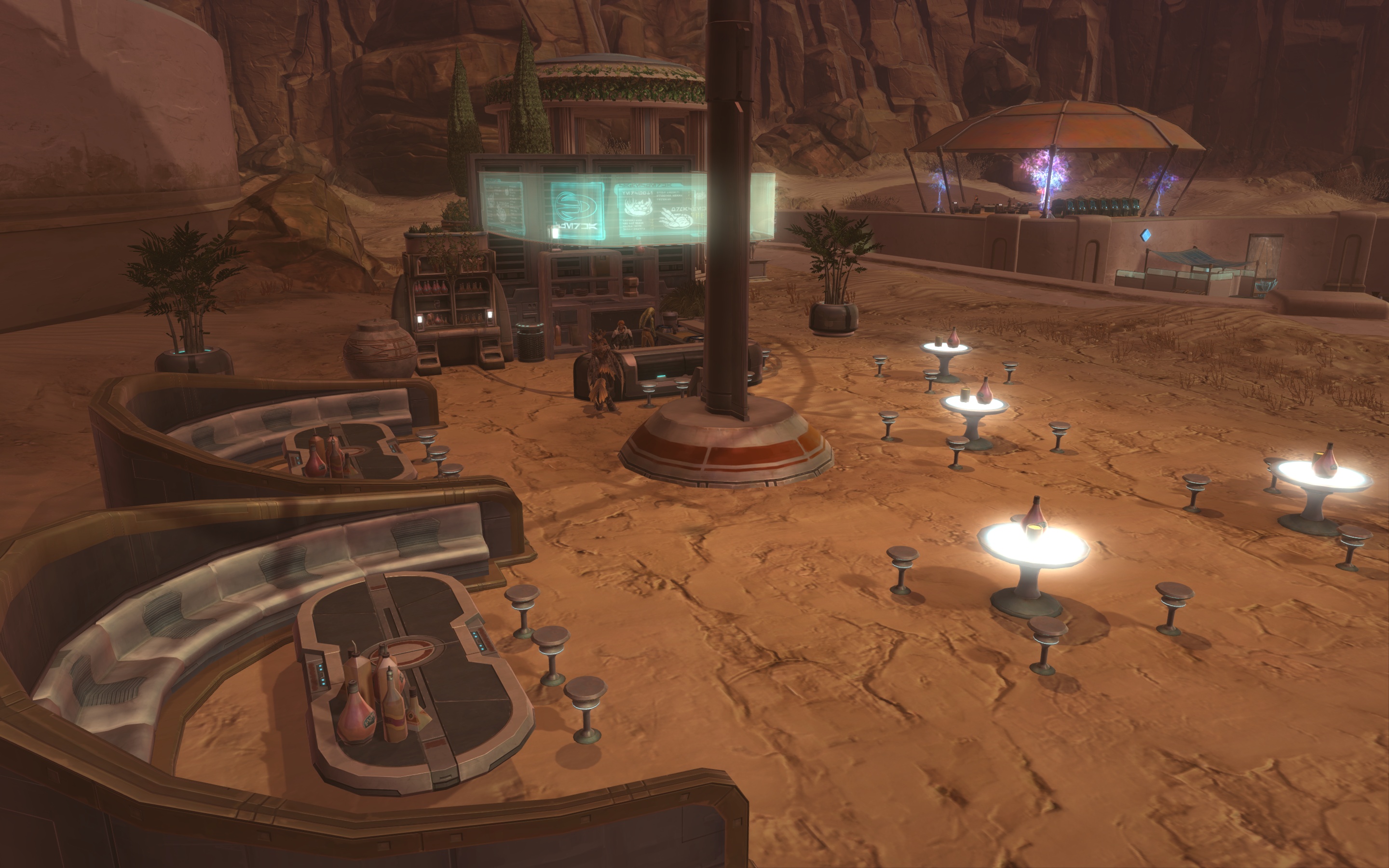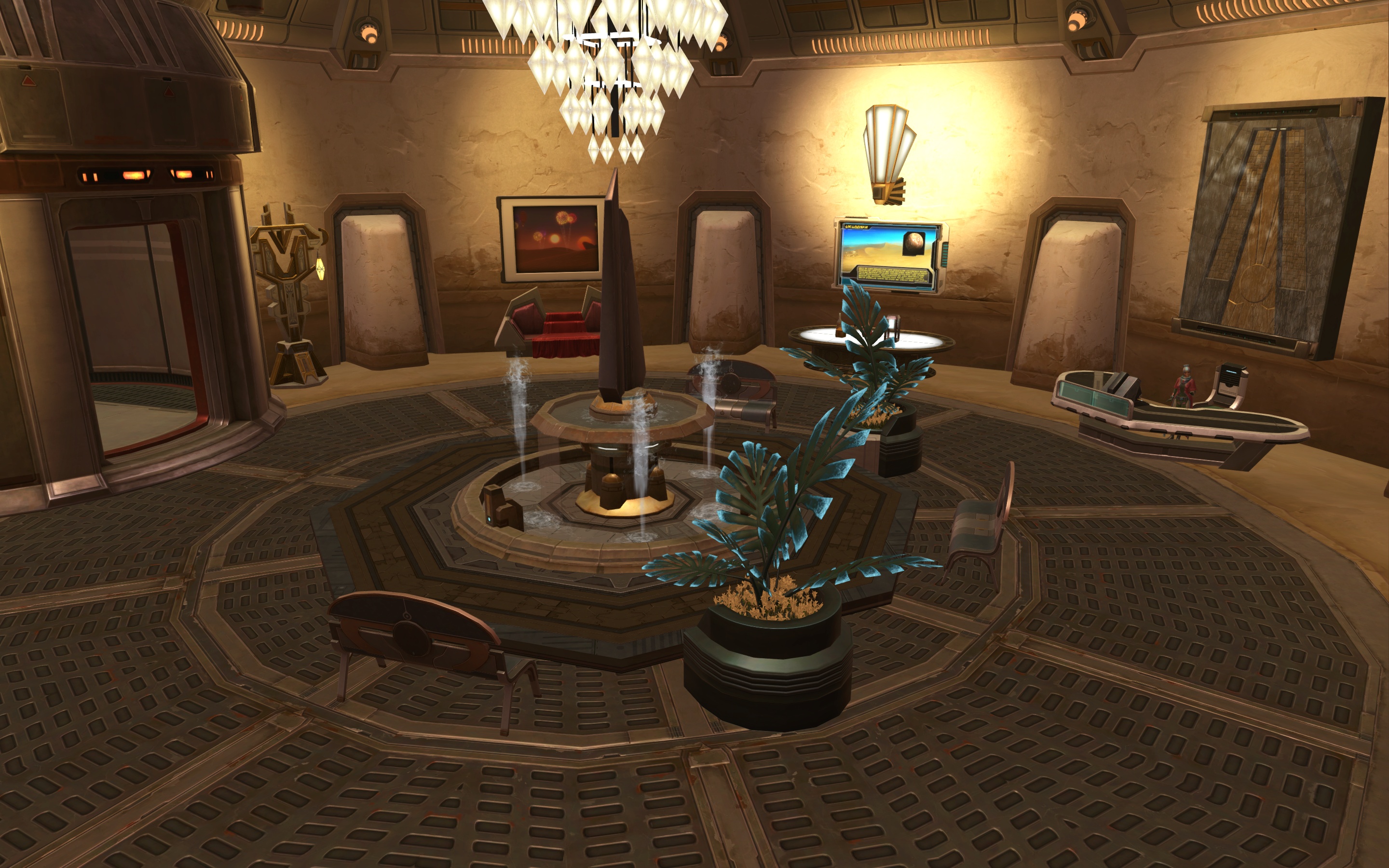 Other Strongholds by Eleni: