Images:
Tatooine Homestead
Submitted by: Eleni – The Harbinger
Publicly Listed
Neutral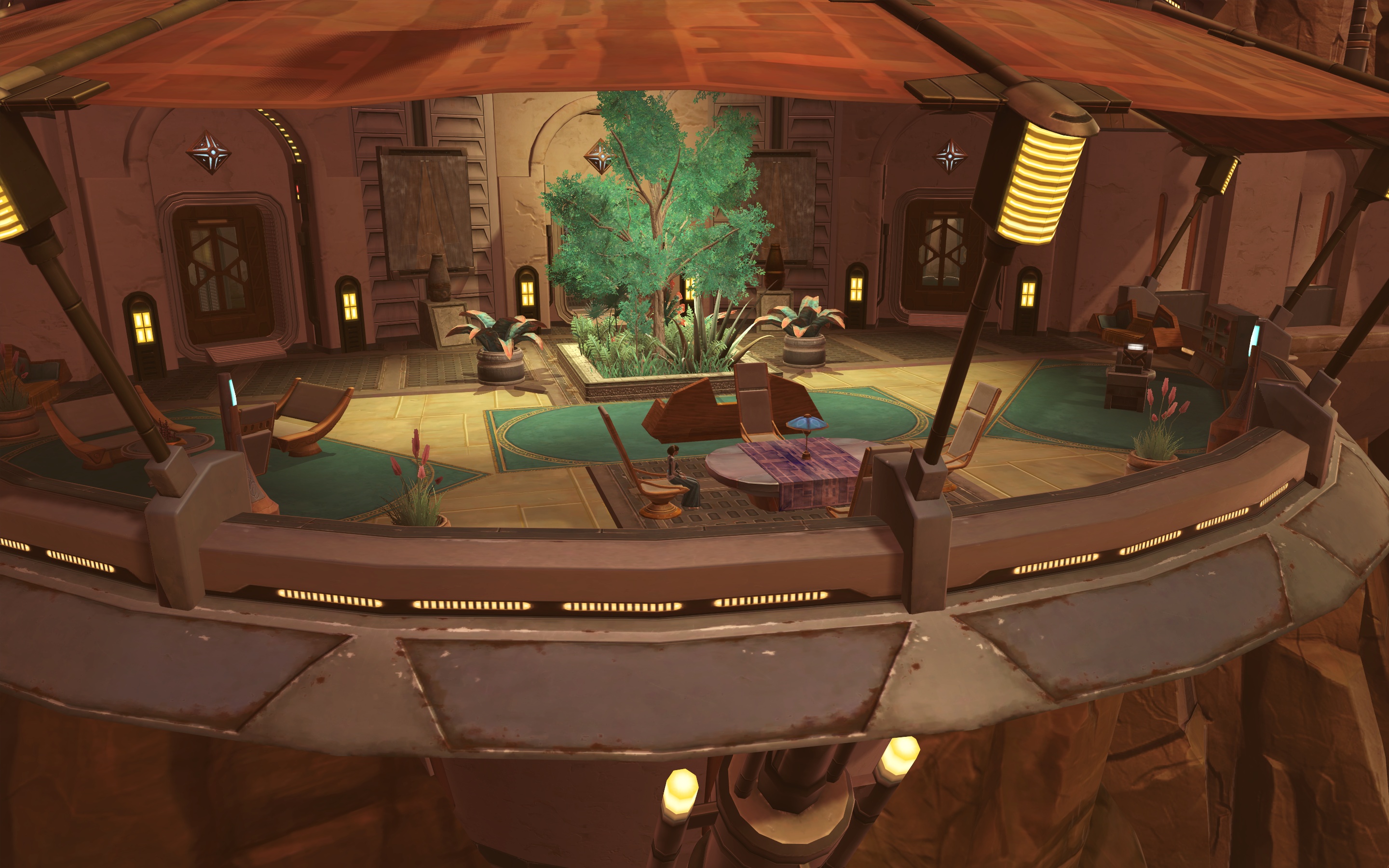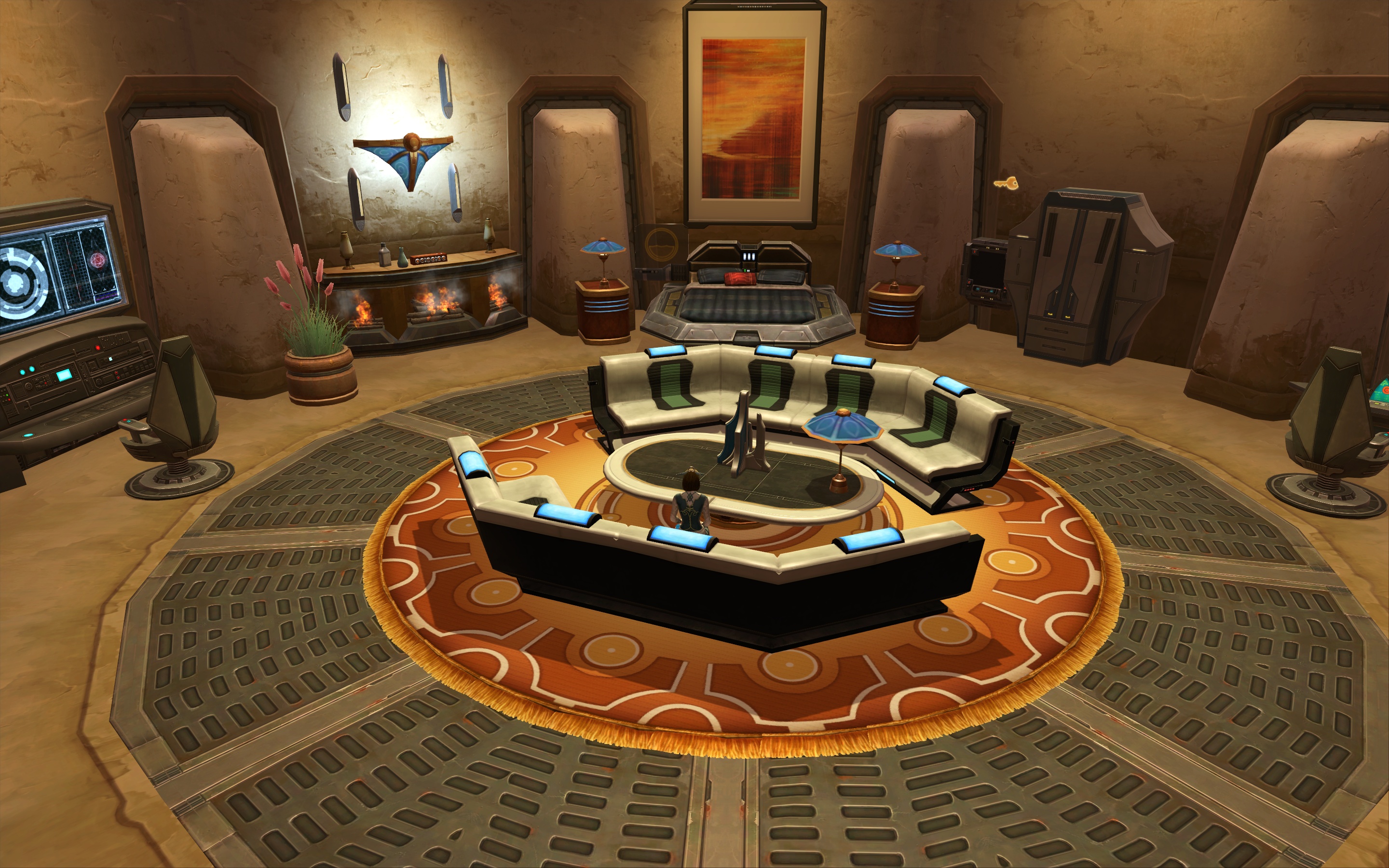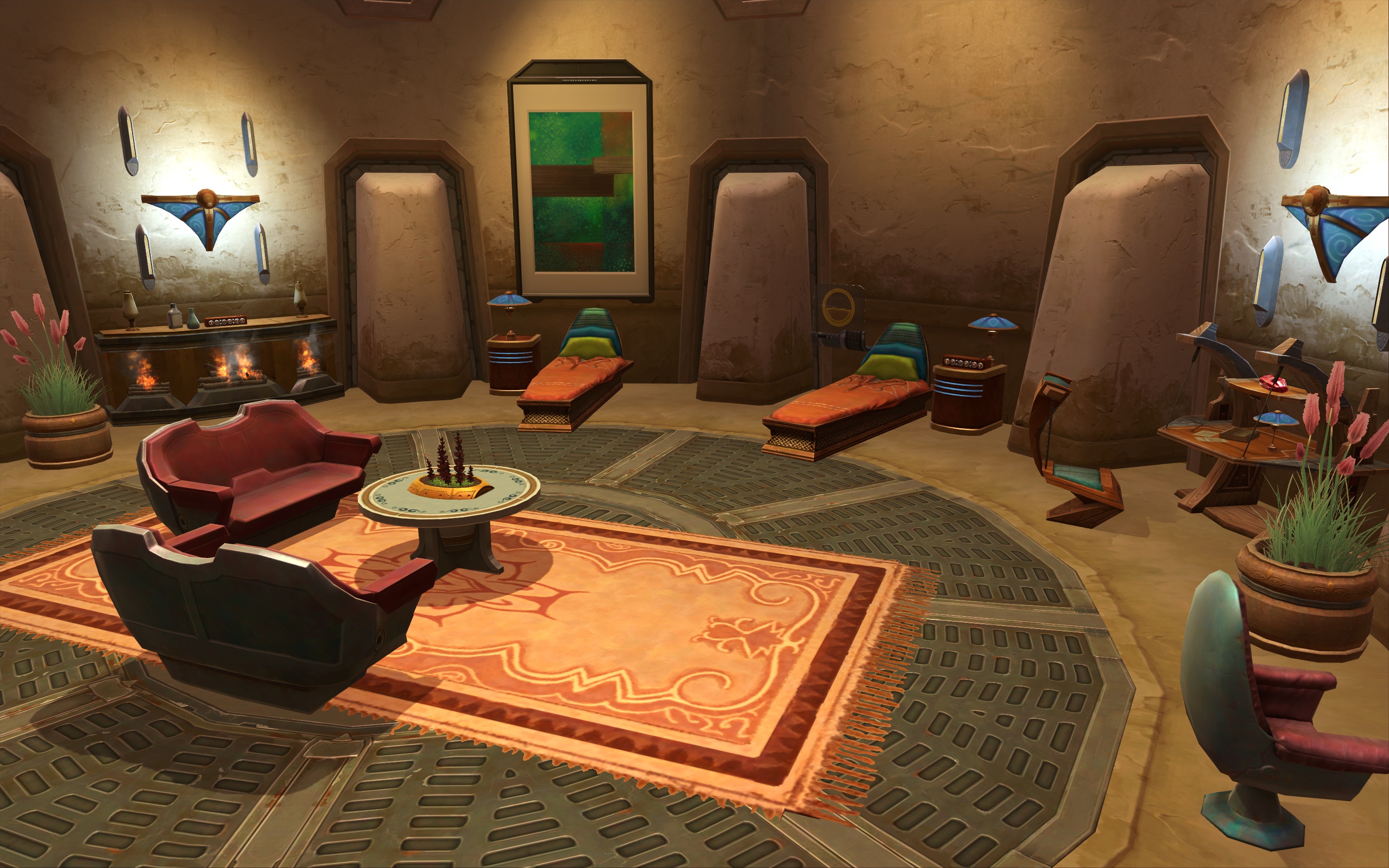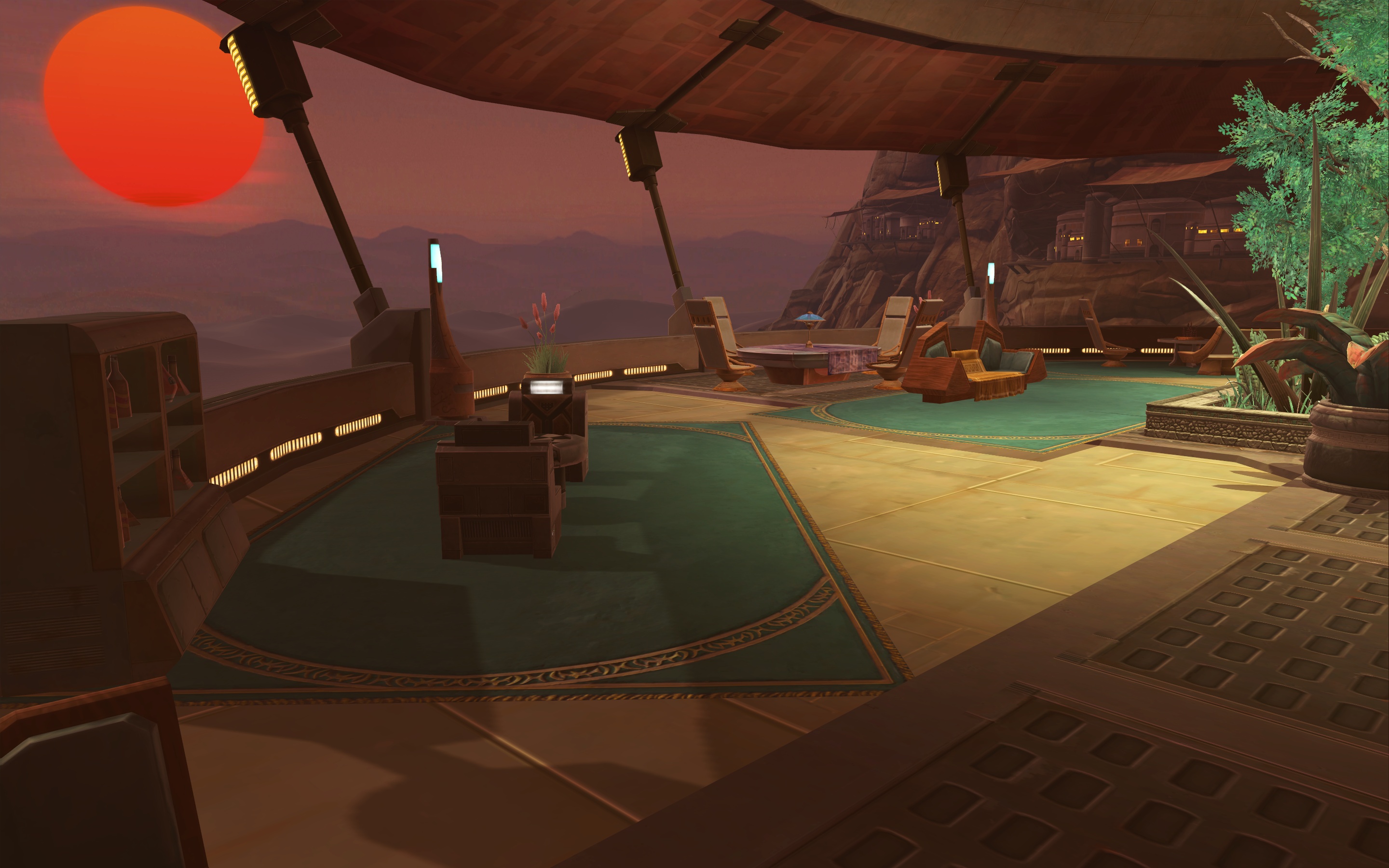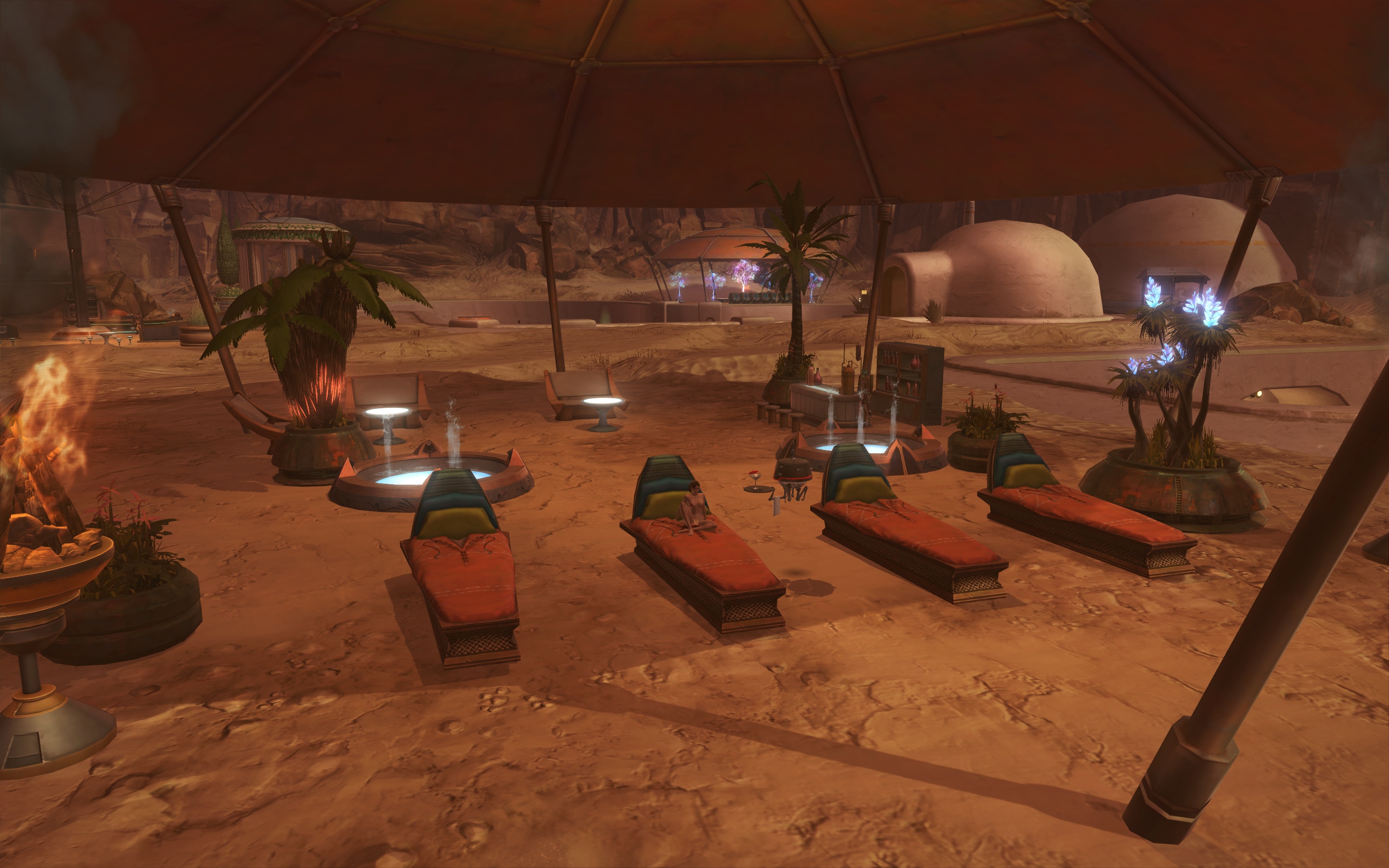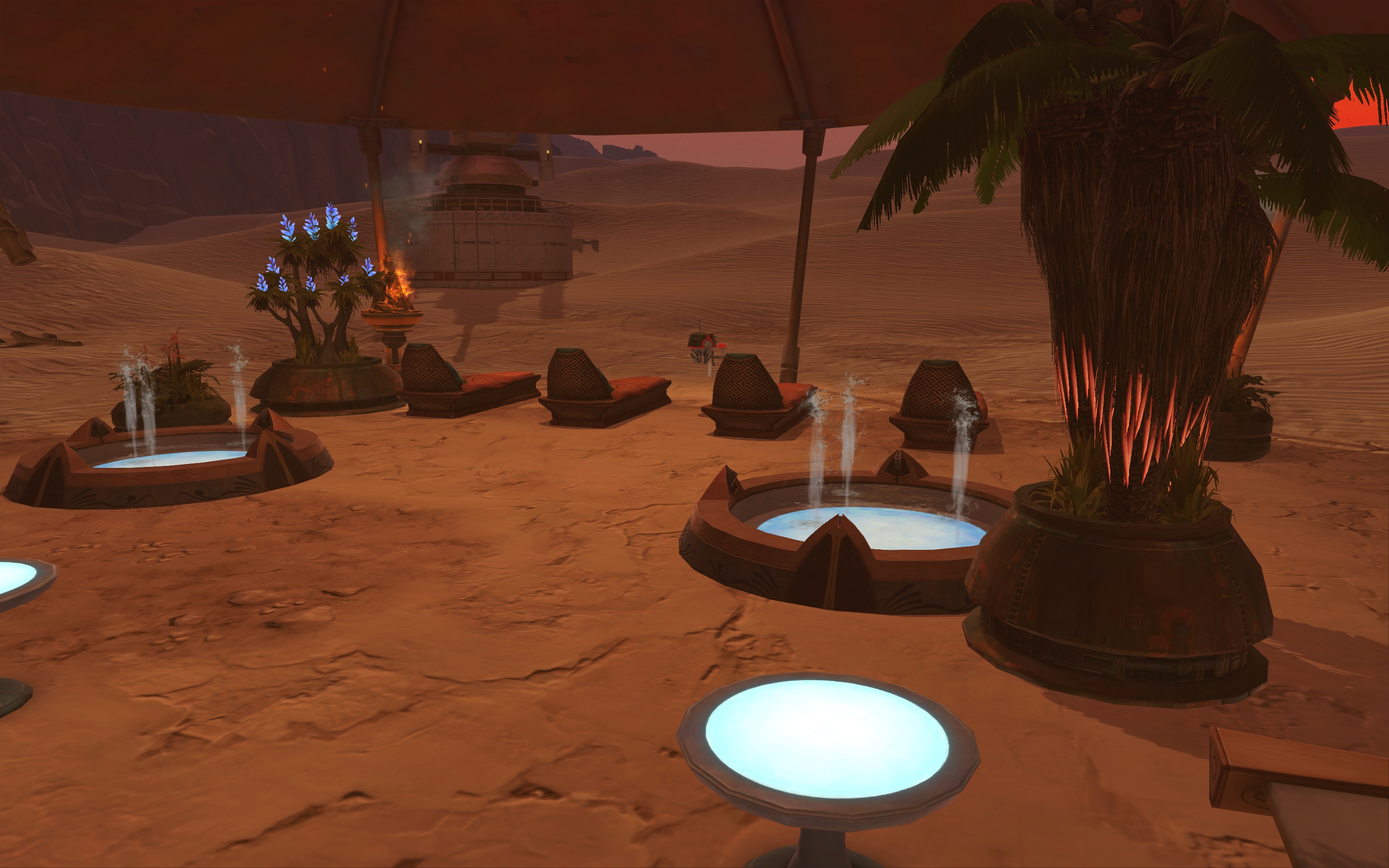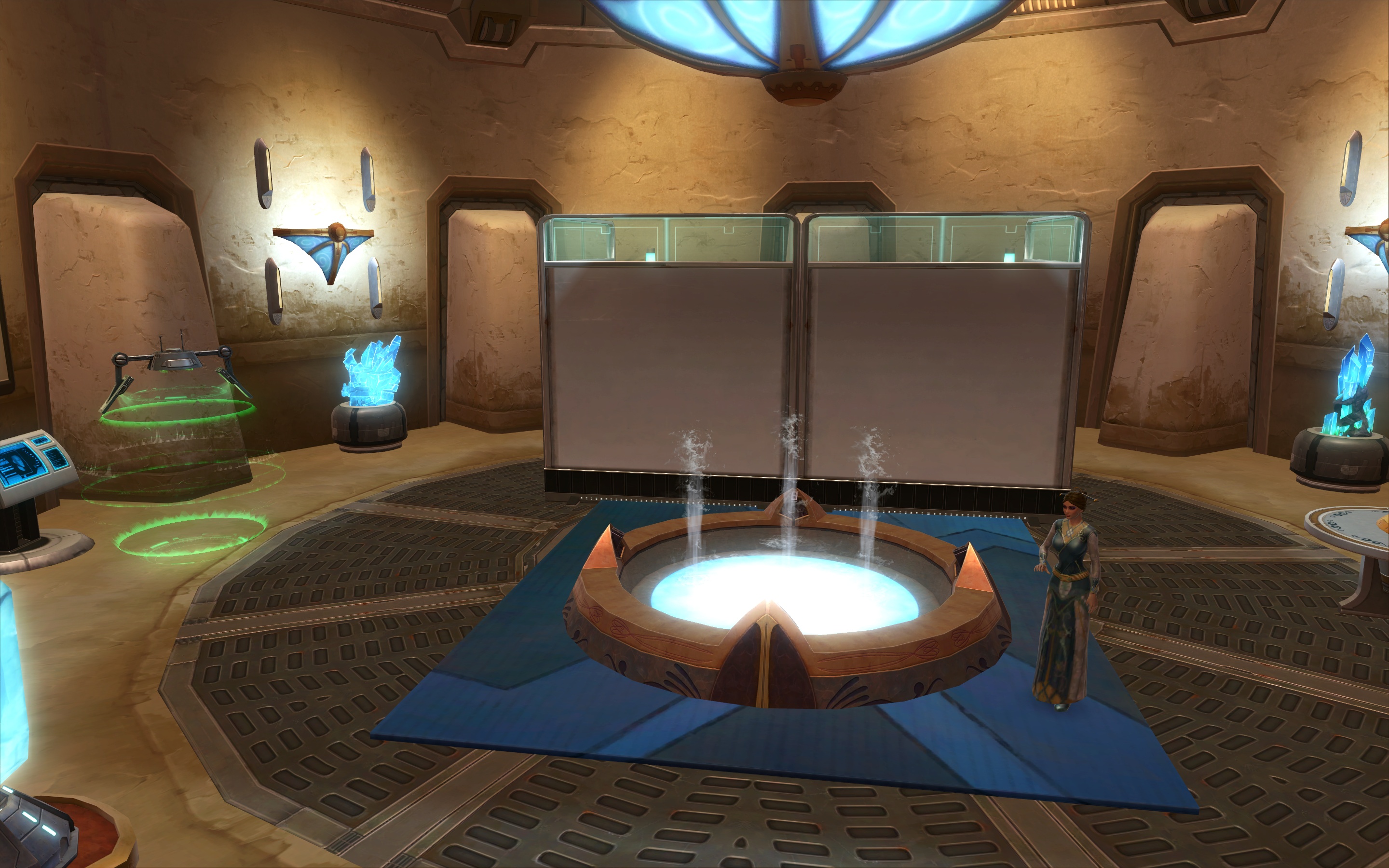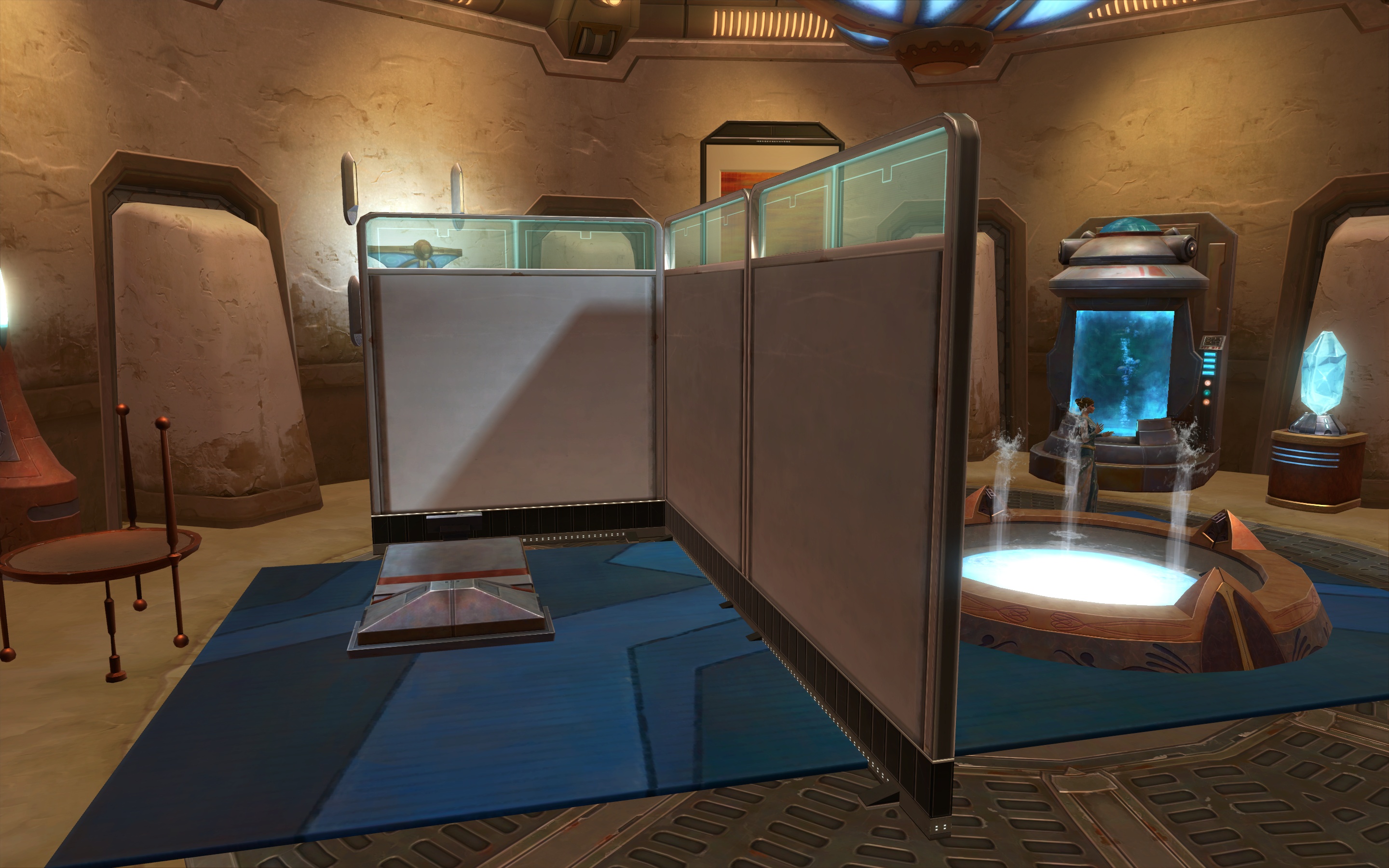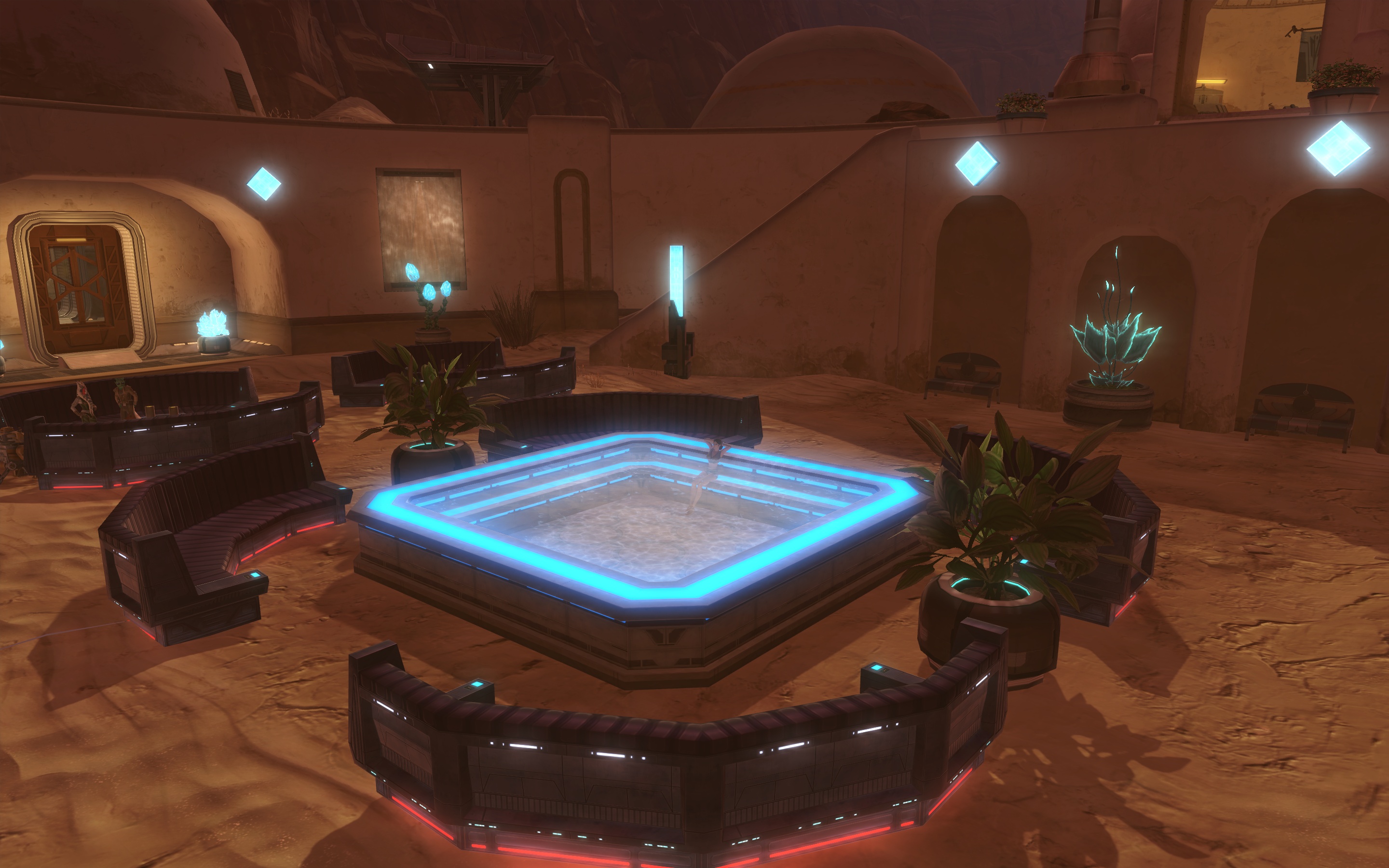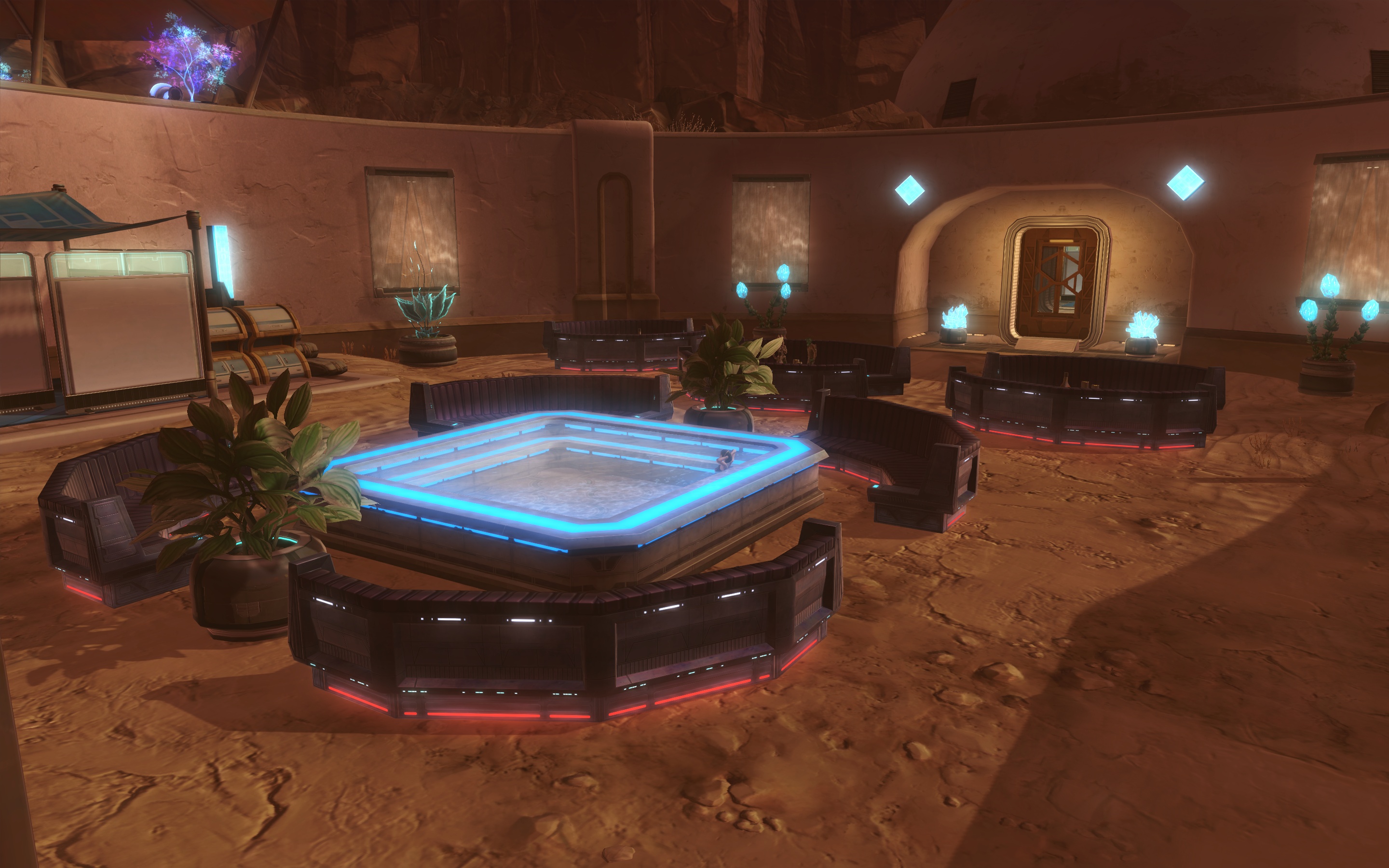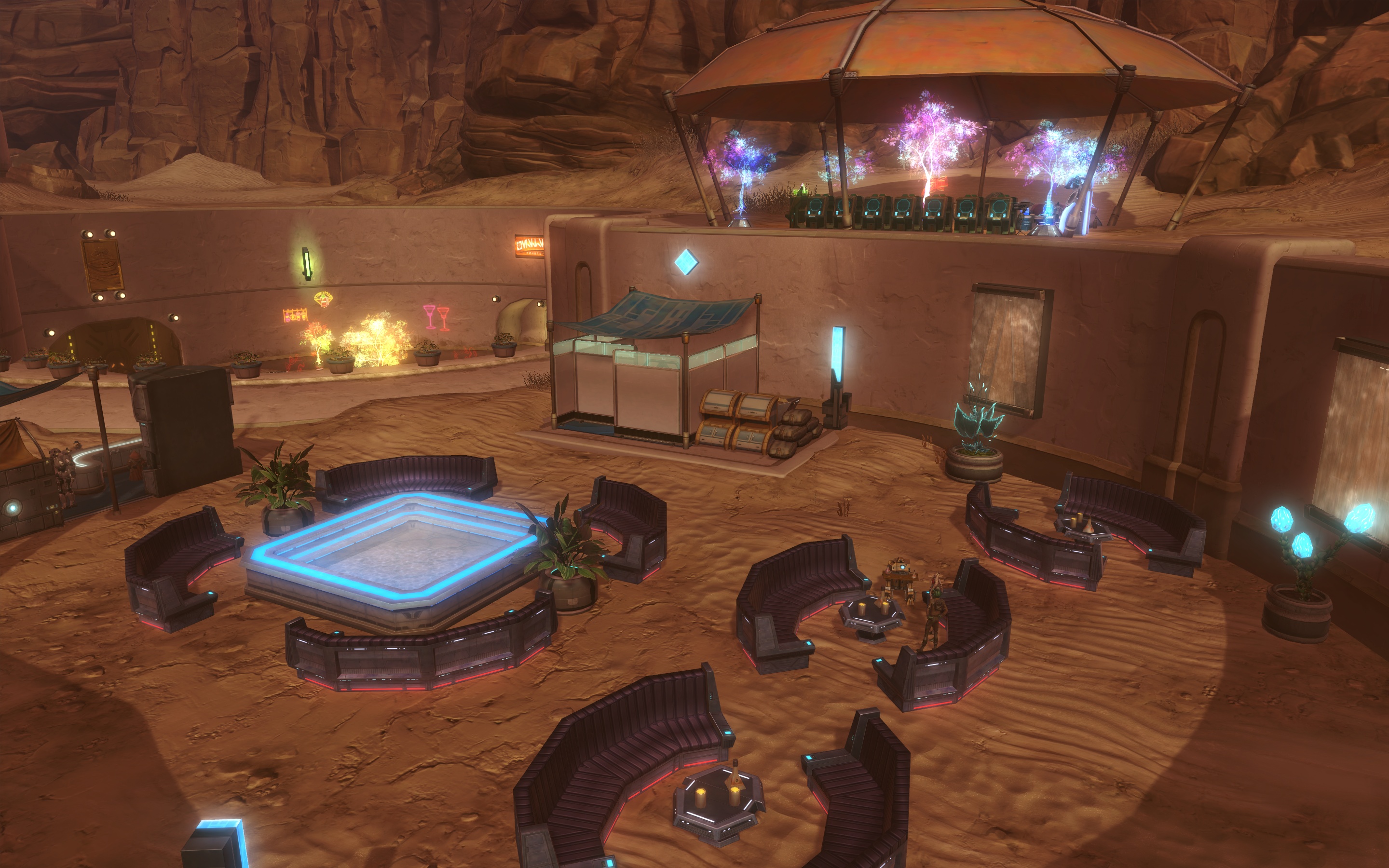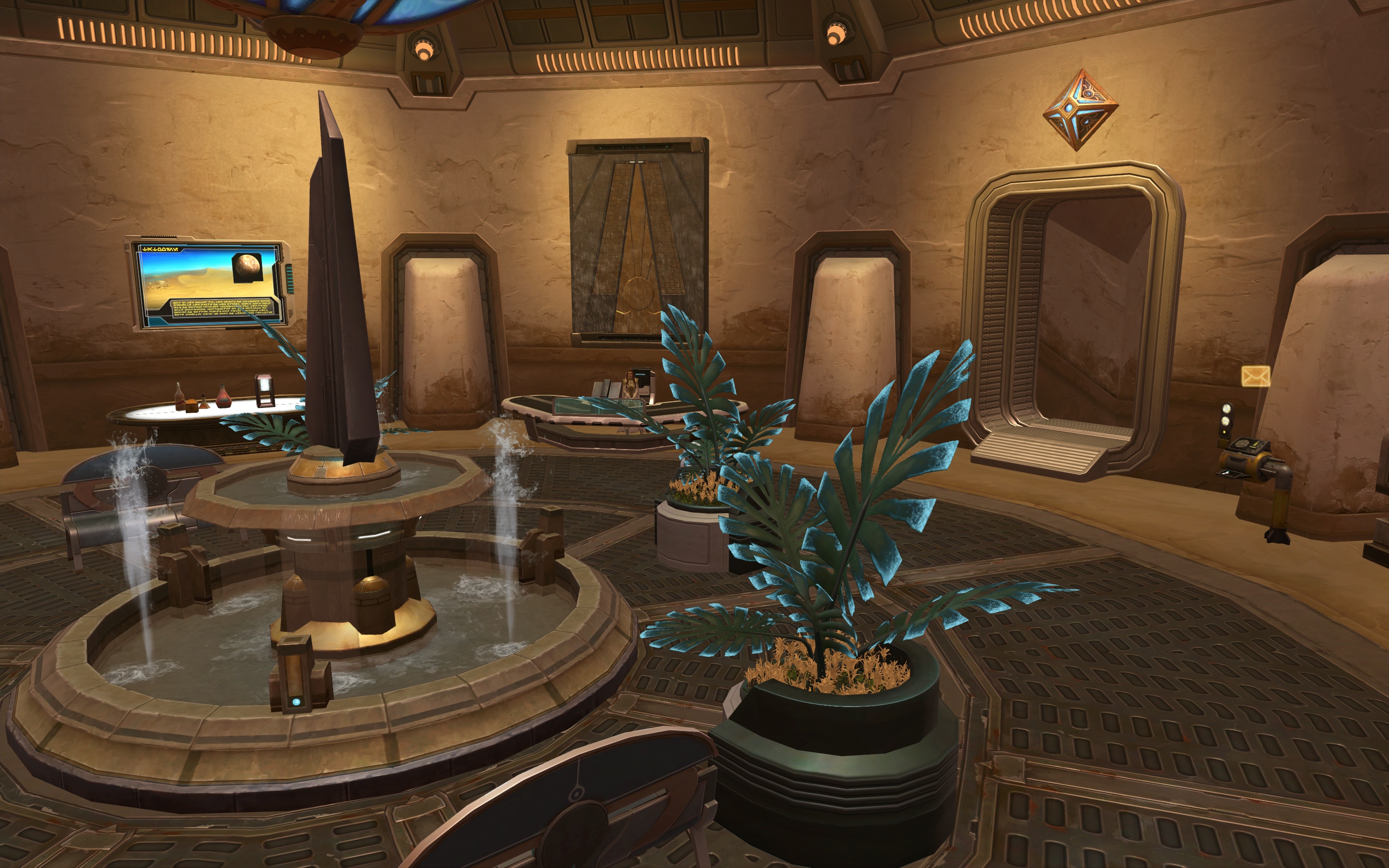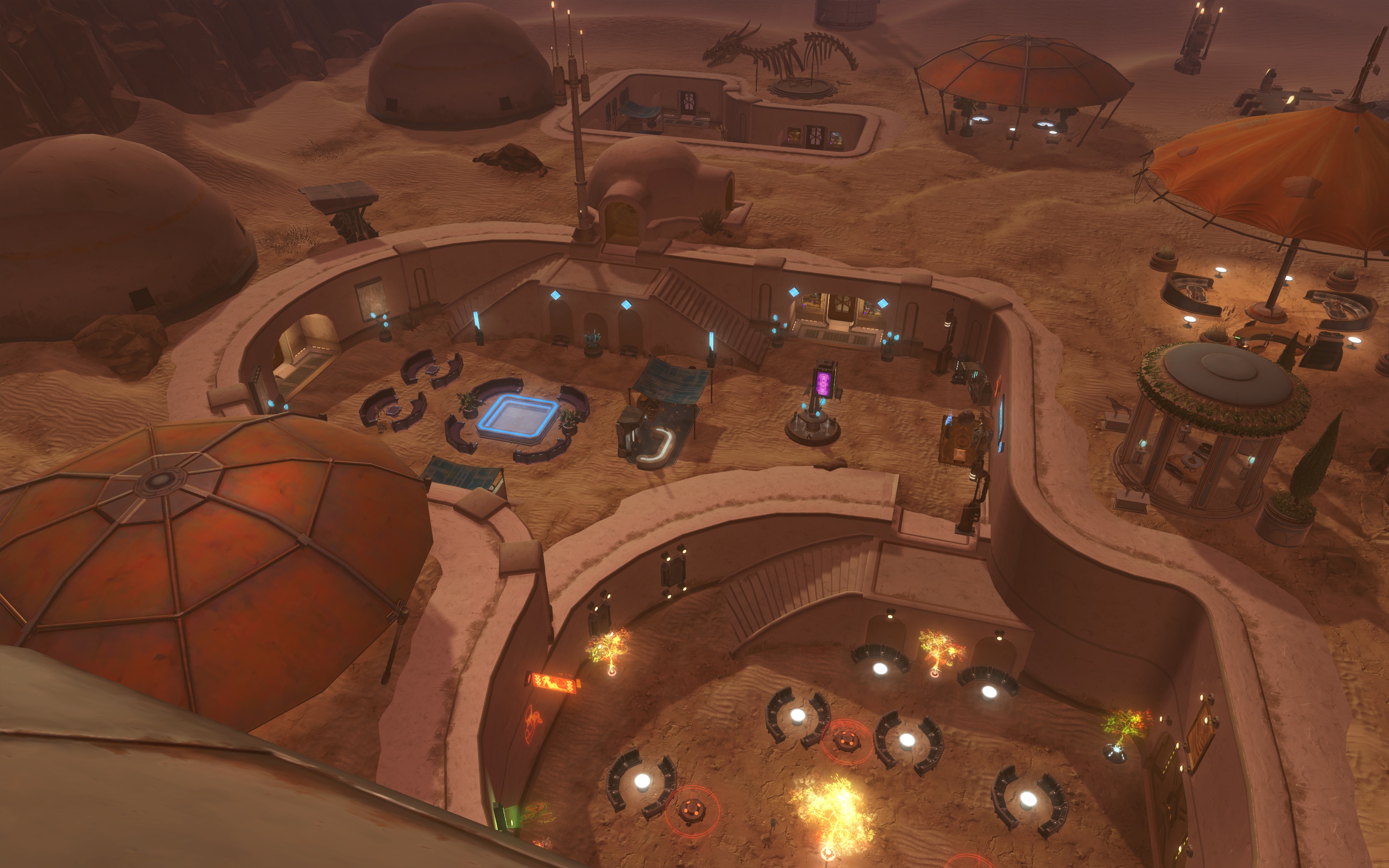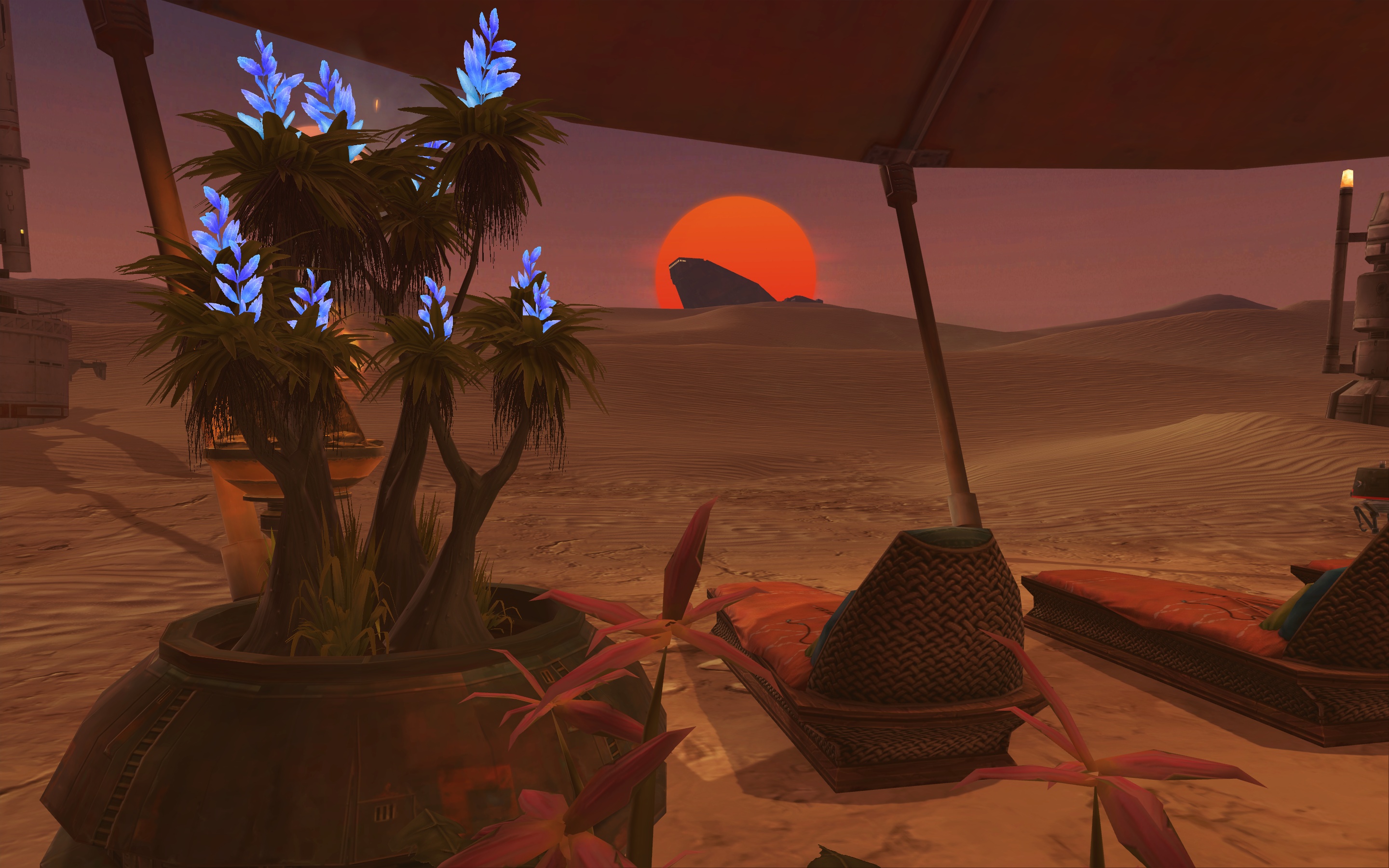 Video:
Information:
Taiari's Vacation Retreat: Amenities (Part 1 of 2)
Looking for a relaxing getaway to escape the grind of the galactic war? Look no further than Taiari's Vacation Retreat on Tatooine! Stay in one of our lavish rooms and experience the sumptuous amenities our resort has to offer. Enjoy the comfort of our breezy private balcony, where you can catch the breathtaking view of the setting twin suns. Put your feet up, sip an expertly crafted cocktail, and unwind in our beachside lounge—on the sandy beach of the Dune Sea. Treat yourself to a personalized massage, a pampering makeover, or rejuvenating kolto therapy in our award-winning spa. And for the cool desert evenings, take a relaxing dip in our luxurious hot tub (lockers and changing room available to all guests). Our concierge is always on hand to direct you to these amenities and to our fantastic dining and entertainment offerings.*
We look forward to welcoming you to Taiari's Vacation Retreat.
*For more on the resort's dining and entertainment options, look here:
Taiari's Vacation Retreat: Dining and Entertainment – The Harbinger
Other Strongholds by Taiari: