Nar Shaddaa Sky Palace: Taiari's Vacation Retreat Nar Shaddaa on The Harbinger
Submitted by: Eleni
Publicly Listed: Neutral
Our brand new resort location is now open on Nar Shaddaa! It has all the luxury you've come to expect from Taiari's Vacation Retreat on Tatooine, now in a sky palace overlooking the heart of one of the most exciting, extravagant districts on Nar Shaddaa! Our lavish rooms are tailored to make any faction feel right at home. Shop for souvenirs at our market, enjoy the view from our balcony lounge and spa (featuring hot tubs and massage booths), dine in our gourmet restaurant, get lucky in our casino, stroll through the garden, and dance the night away in our cantina. Book your stay at Taiari's Vacation Retreat Nar Shadda, today!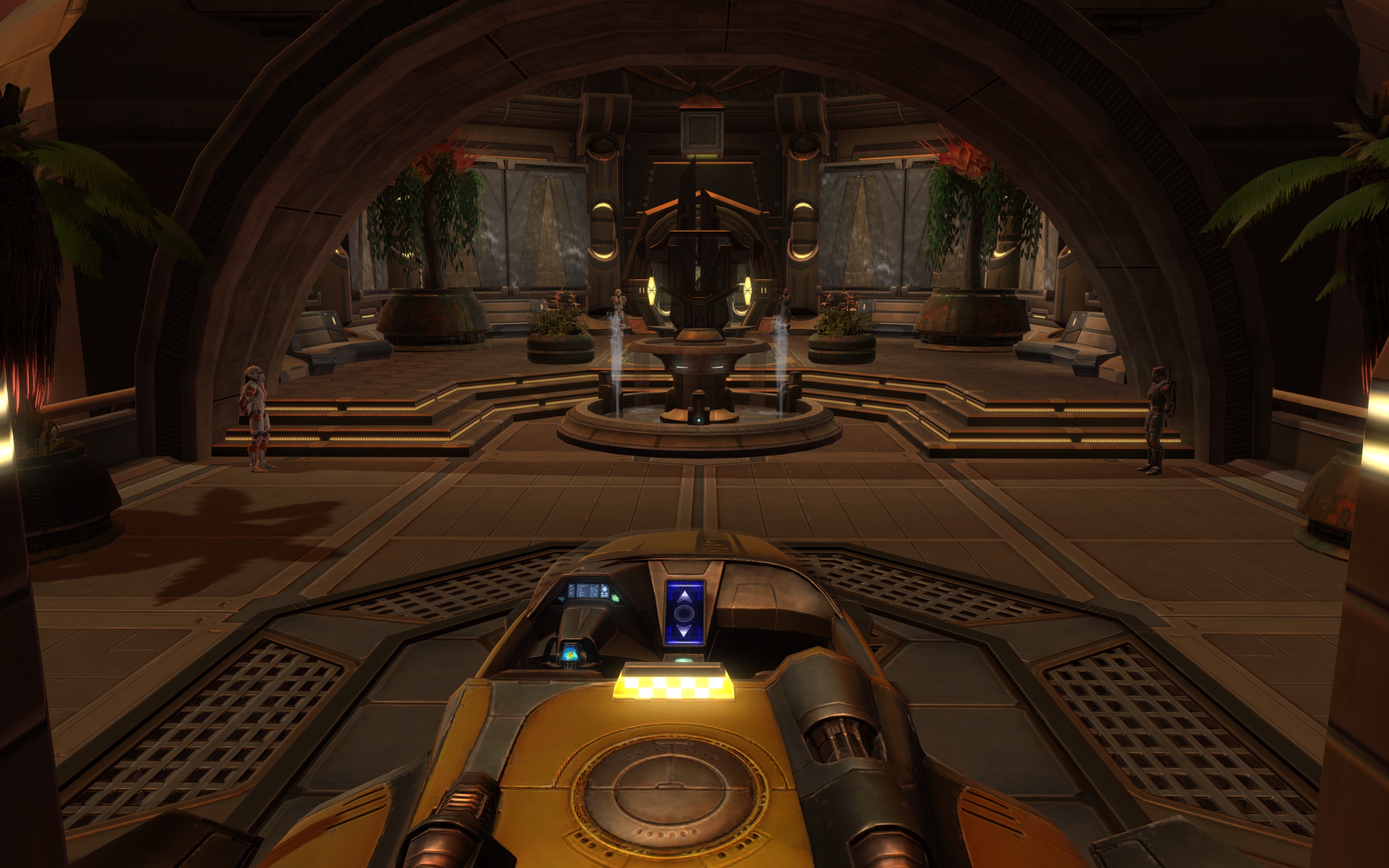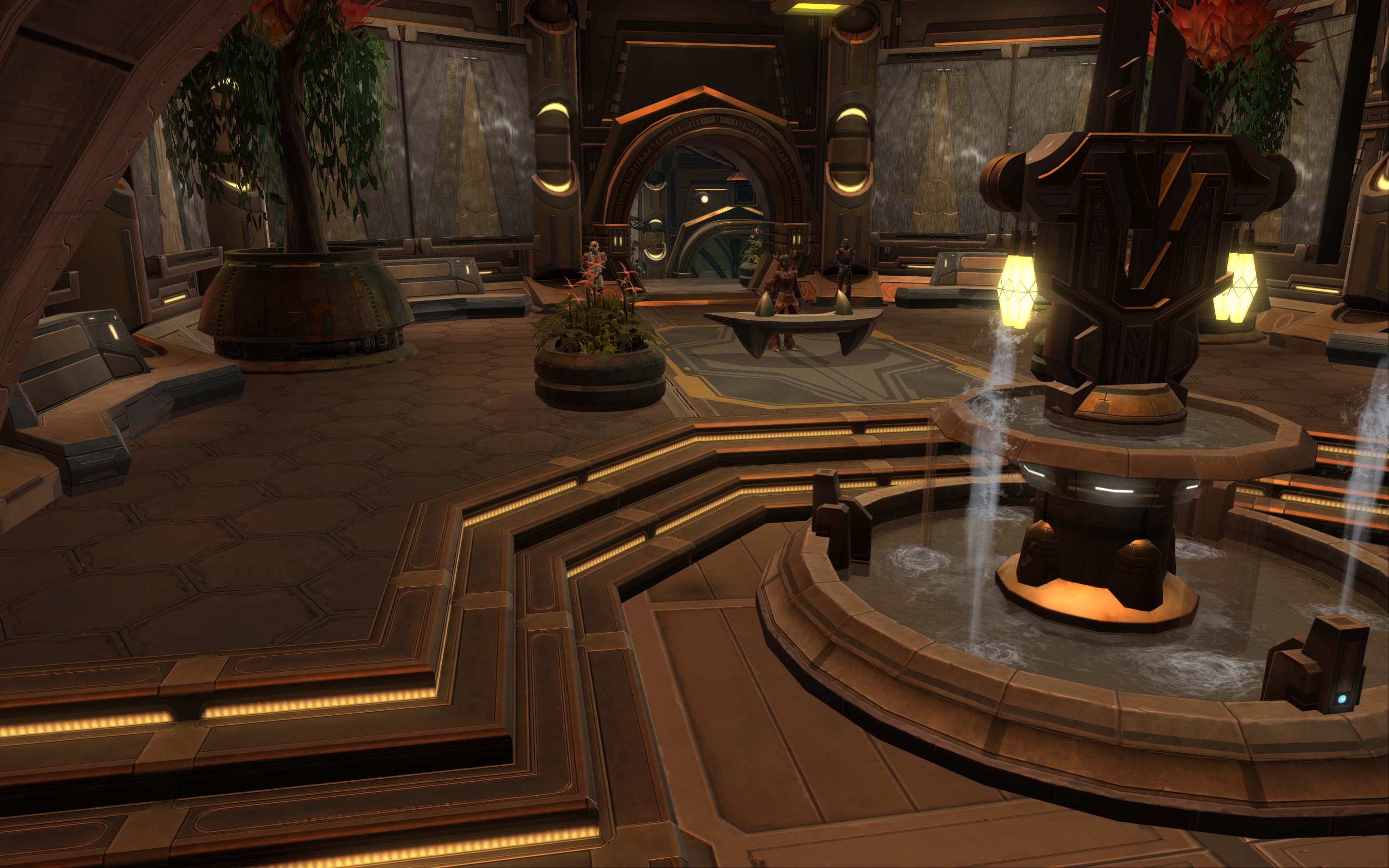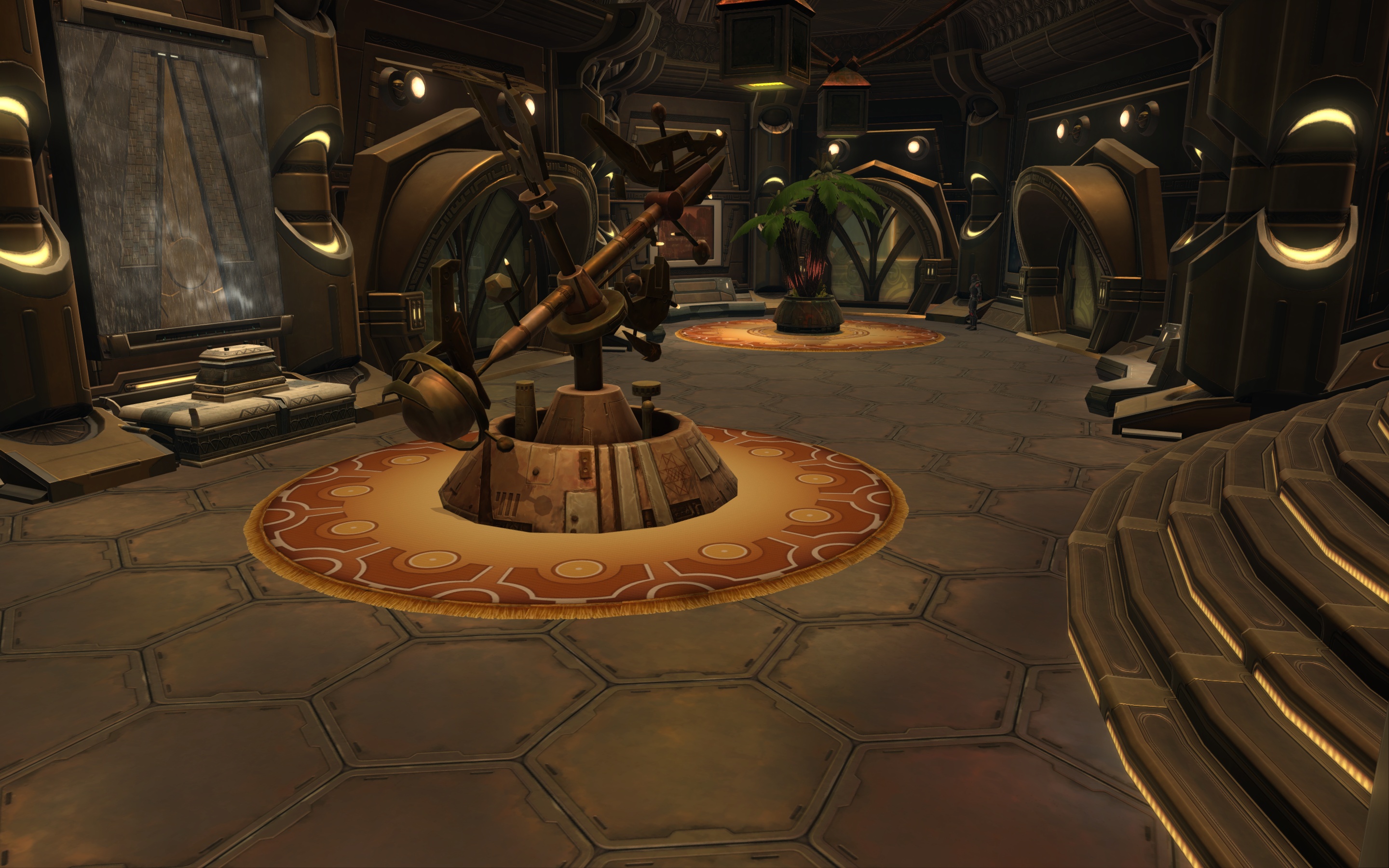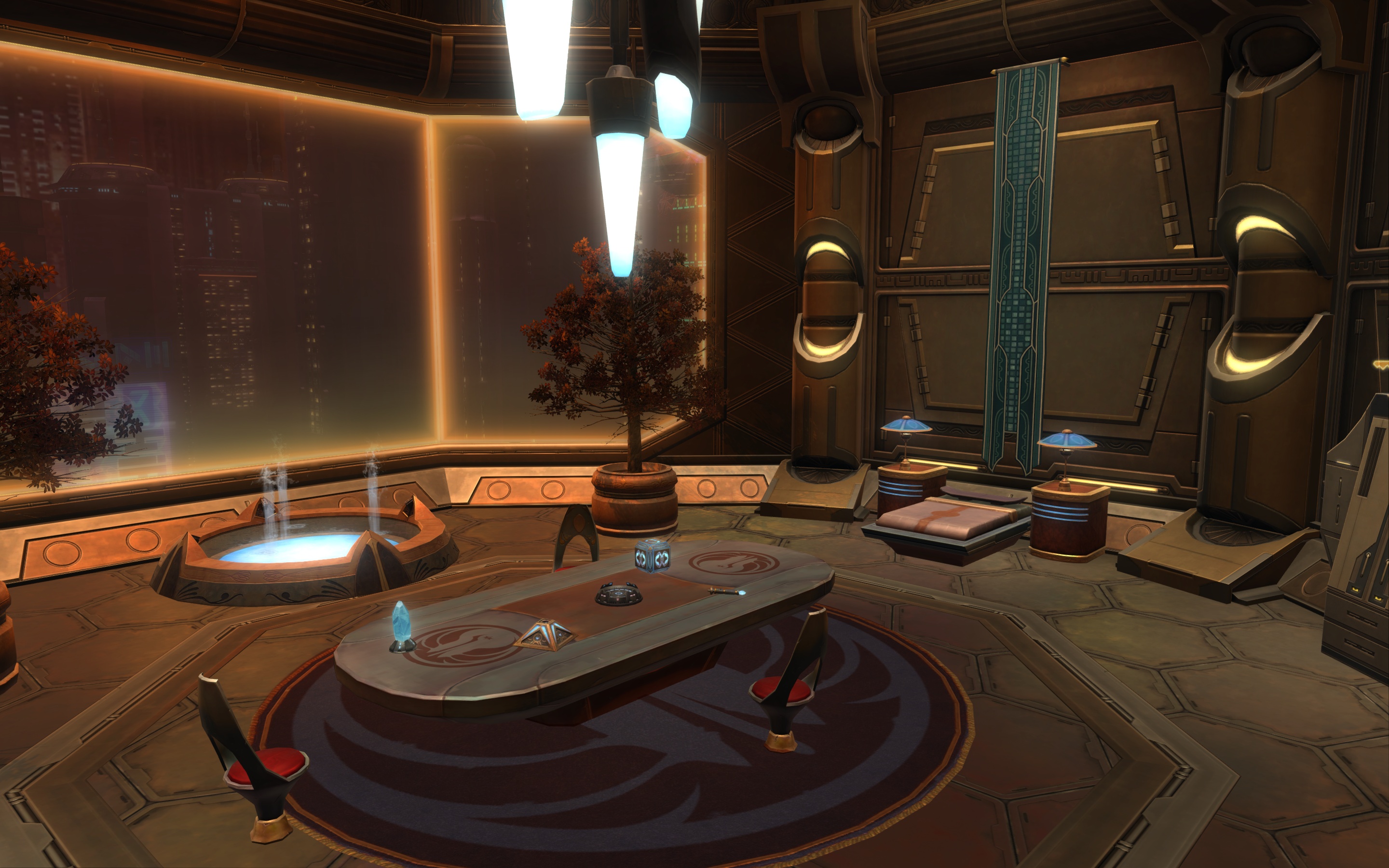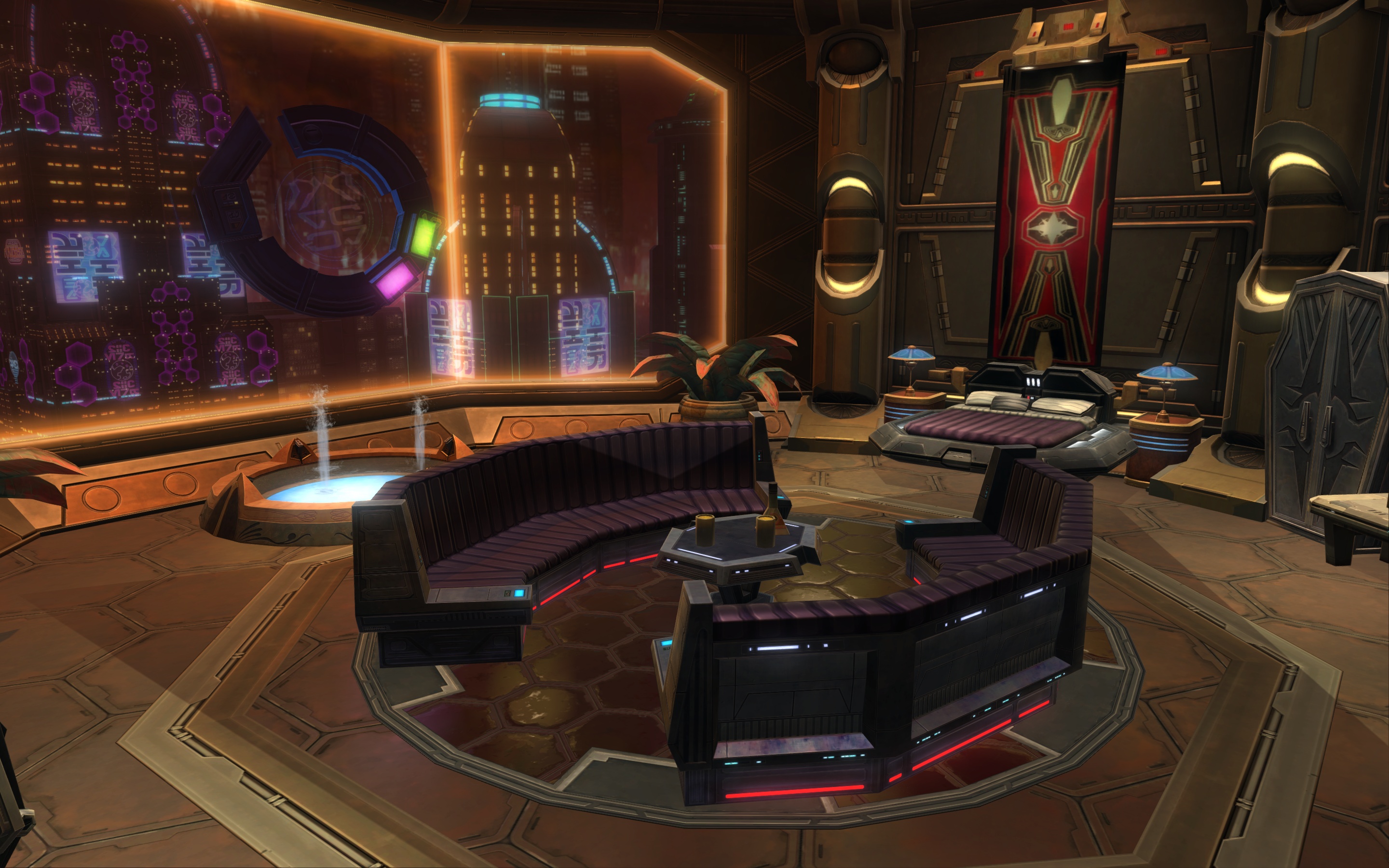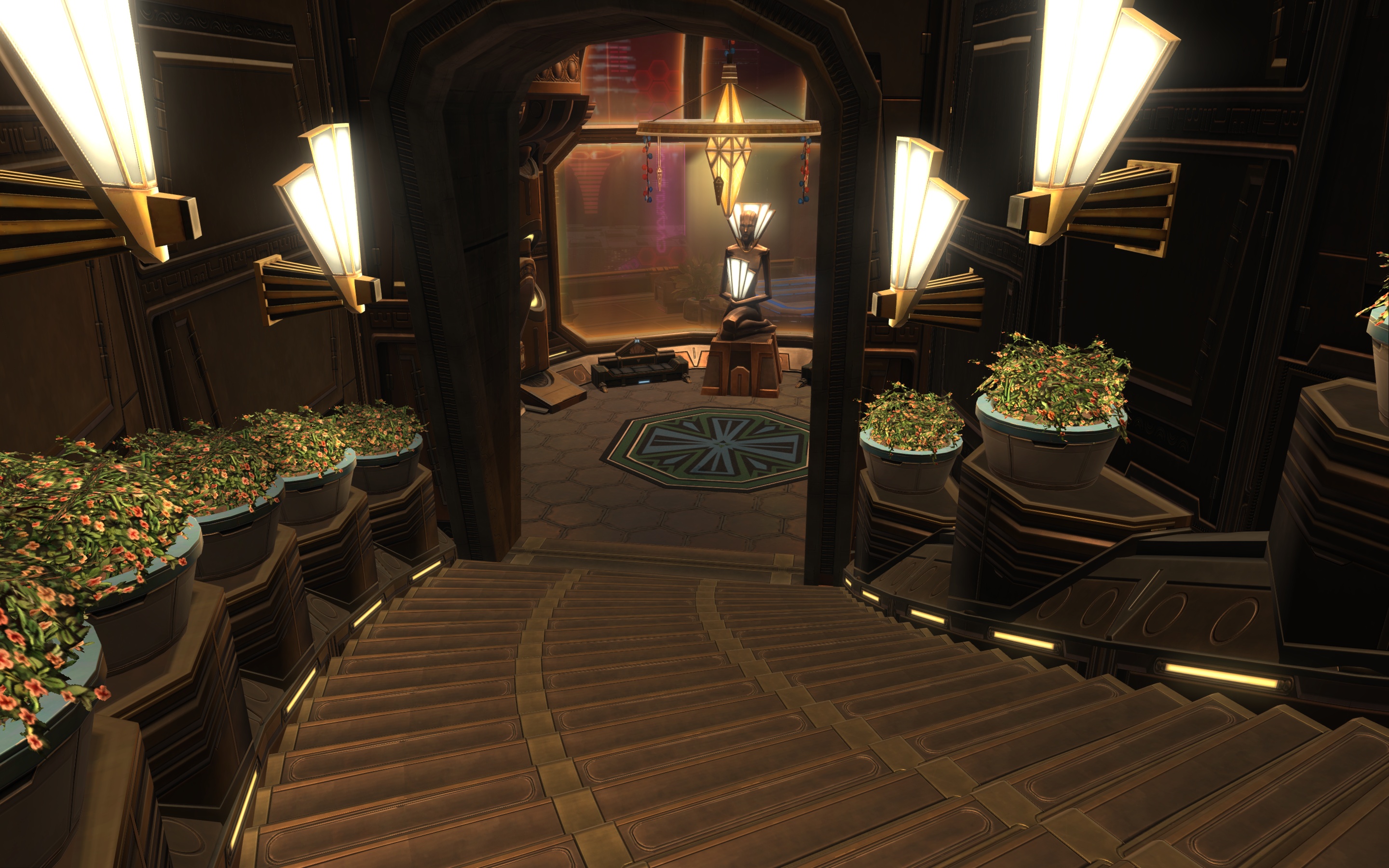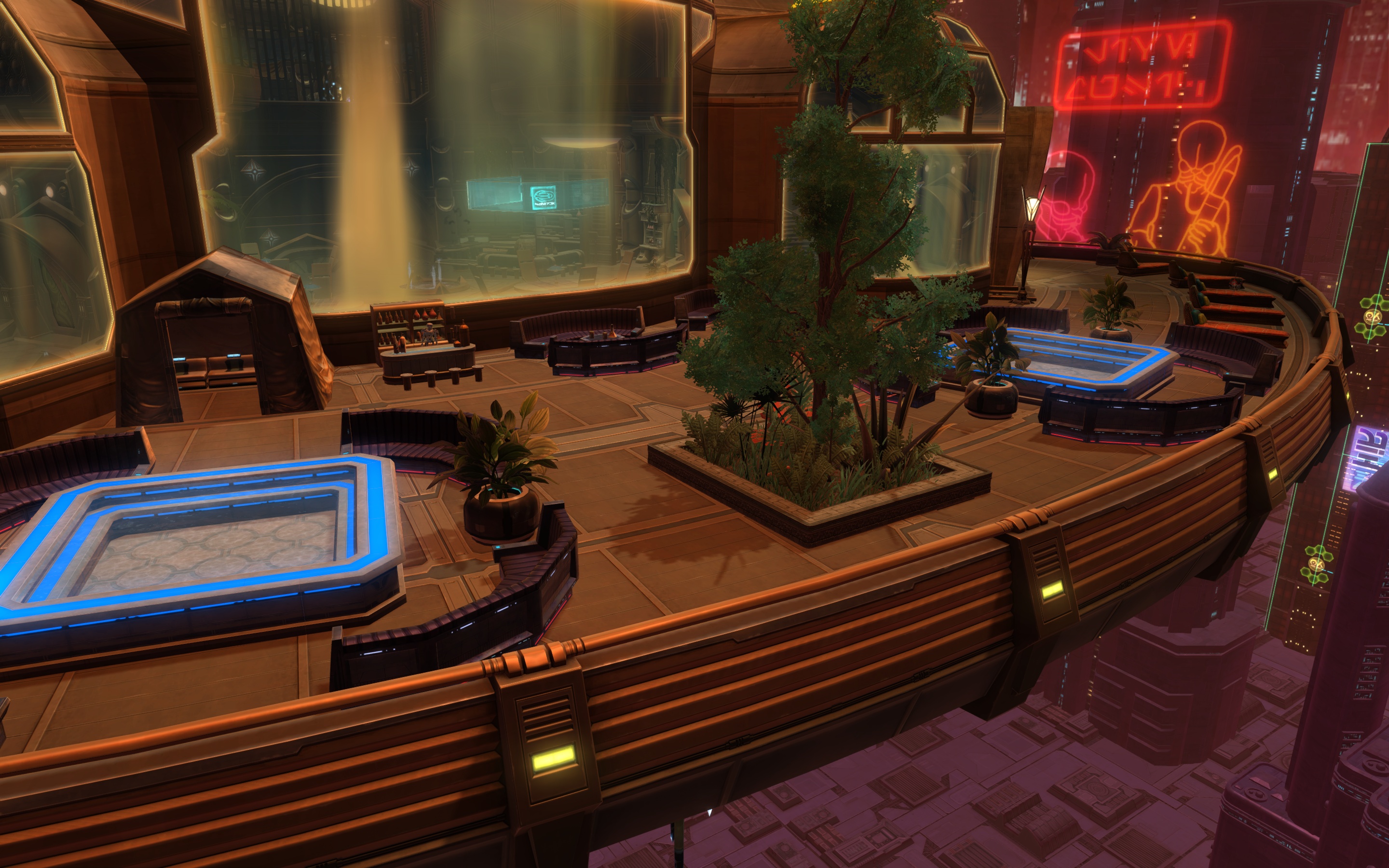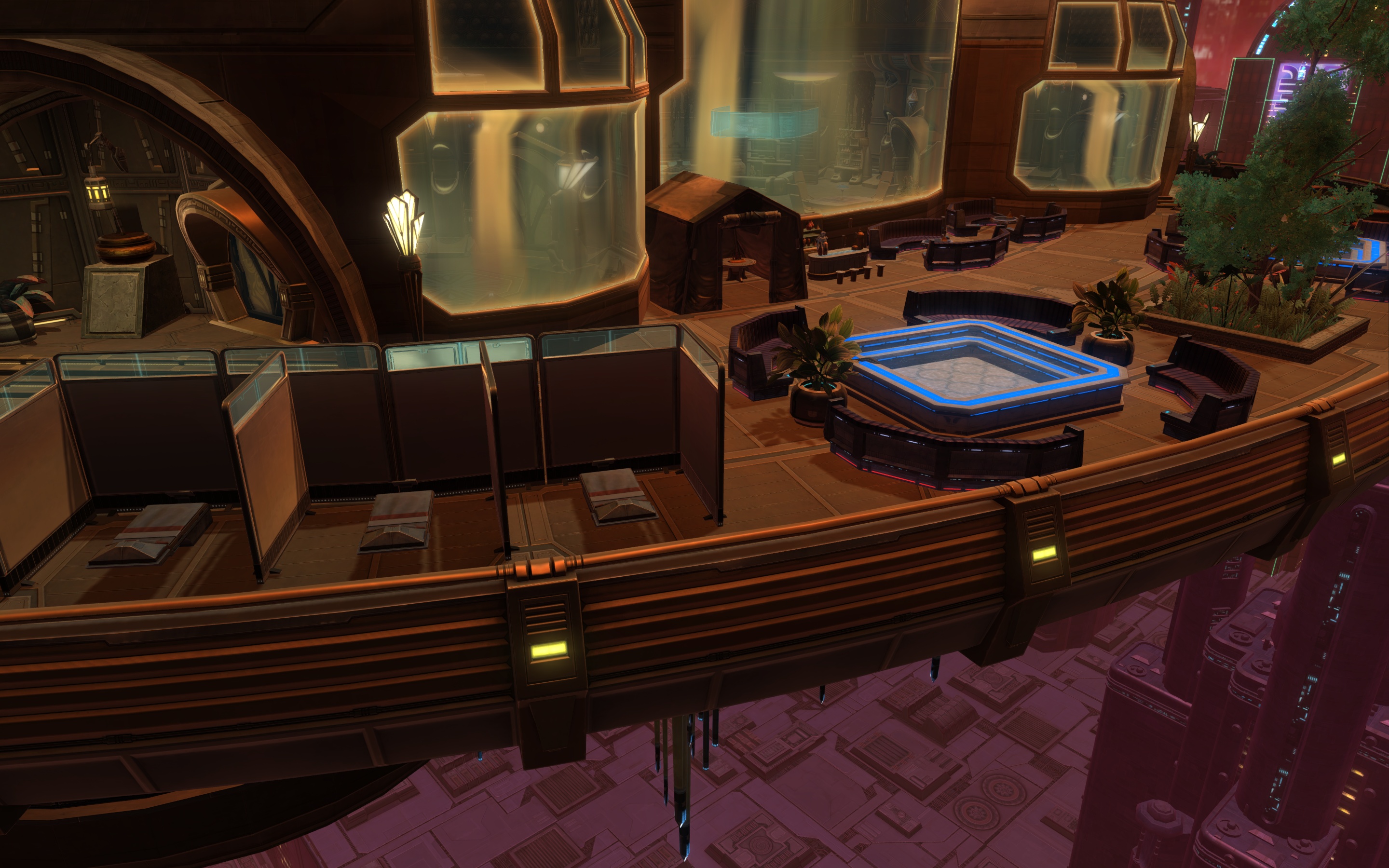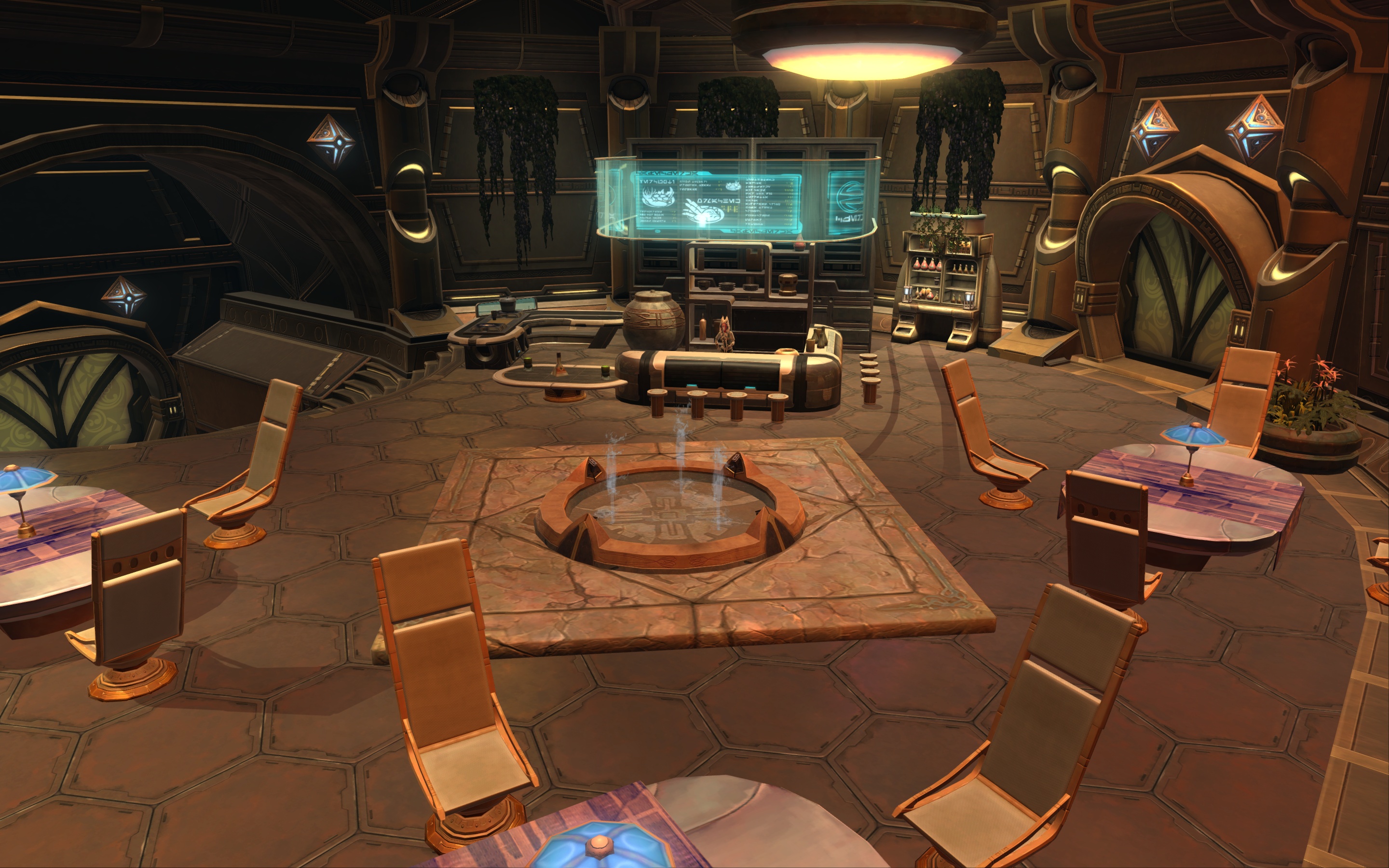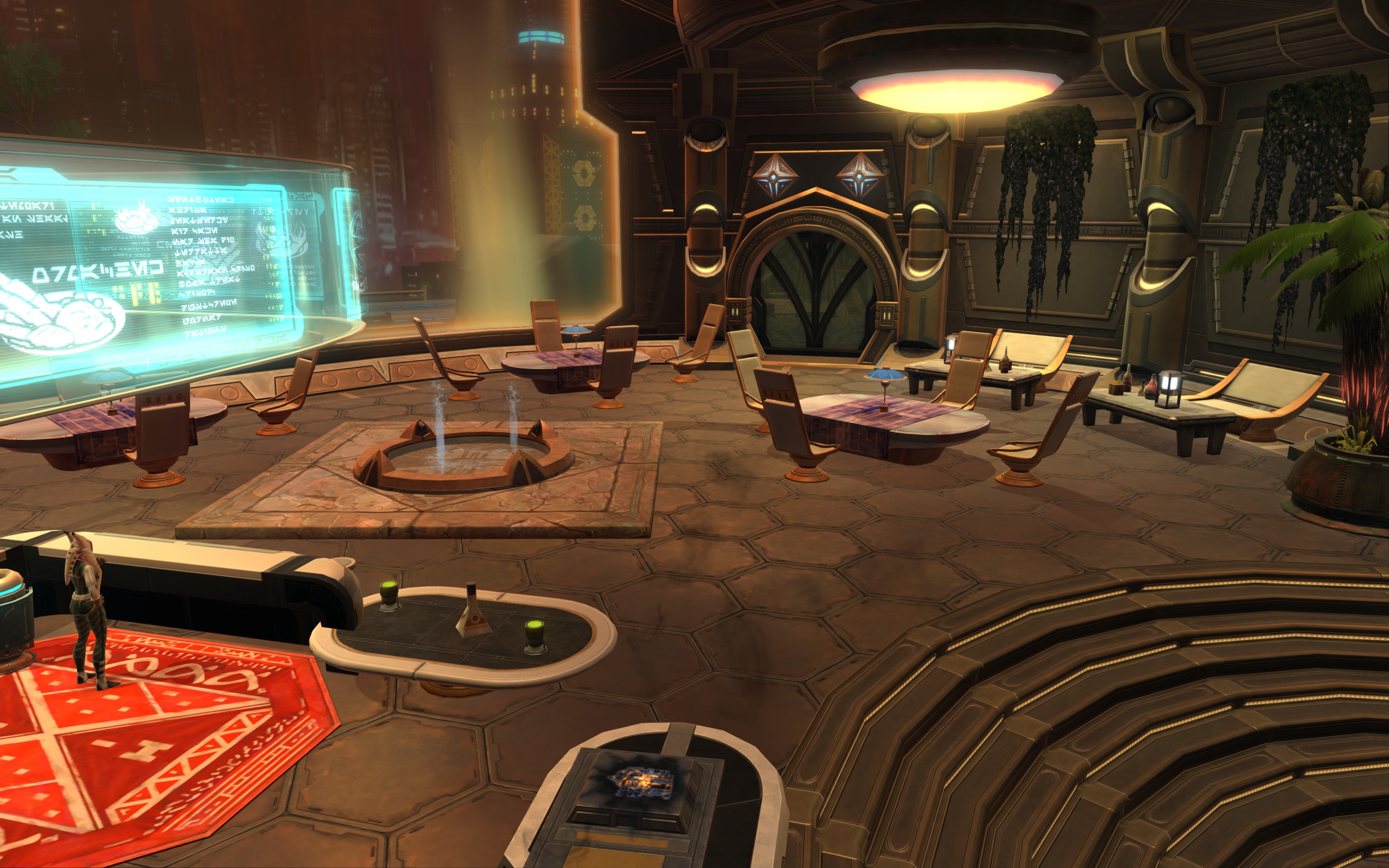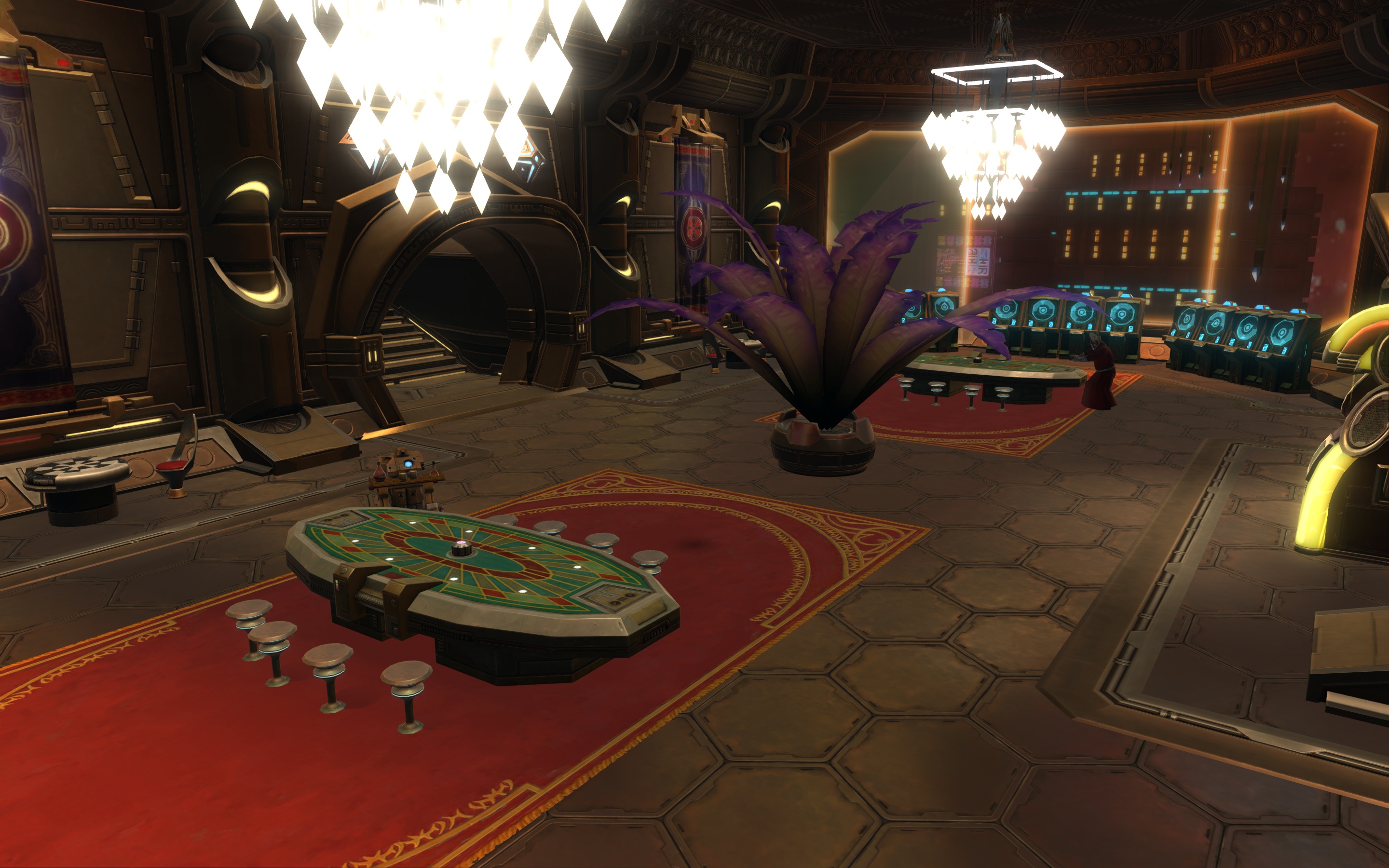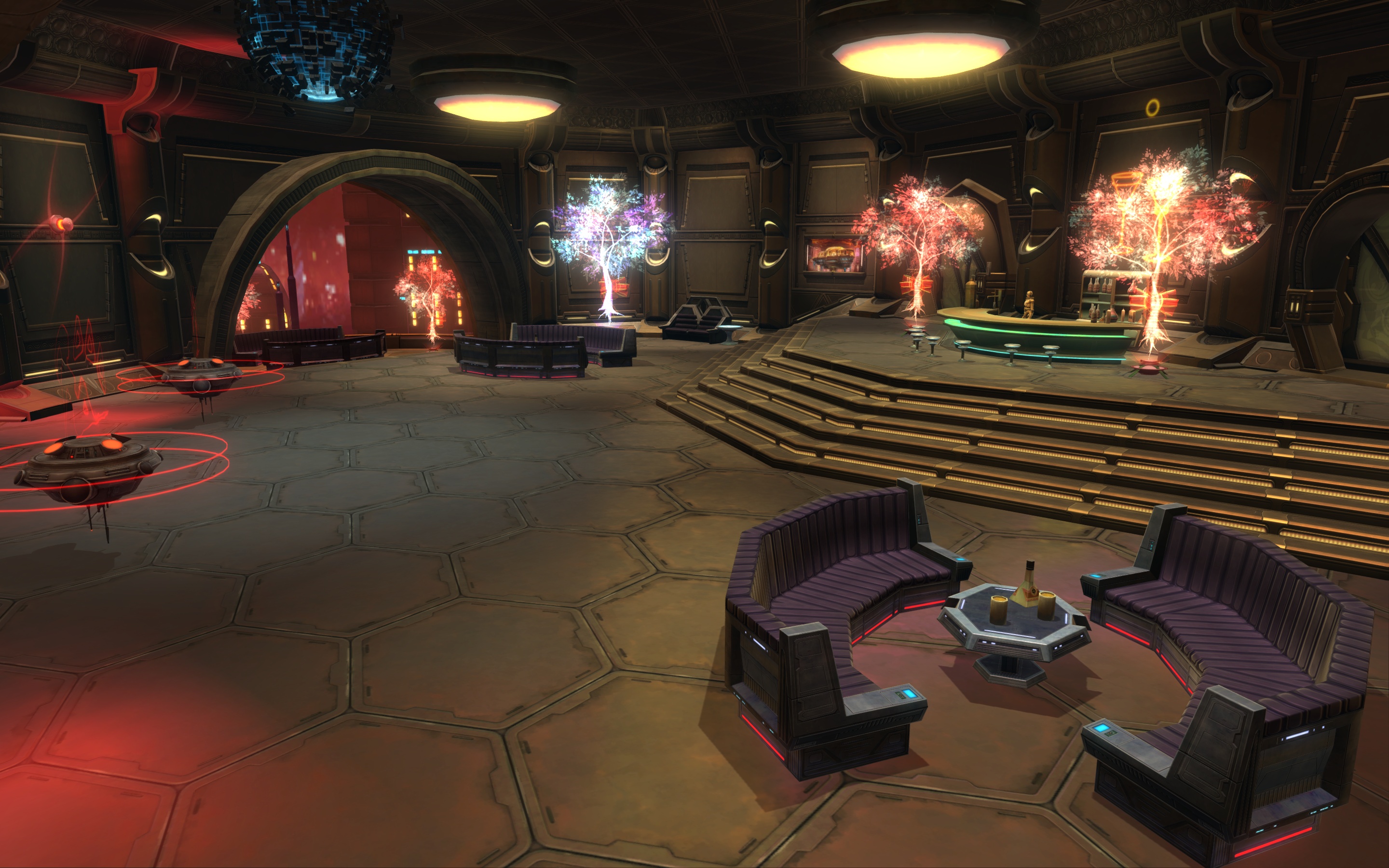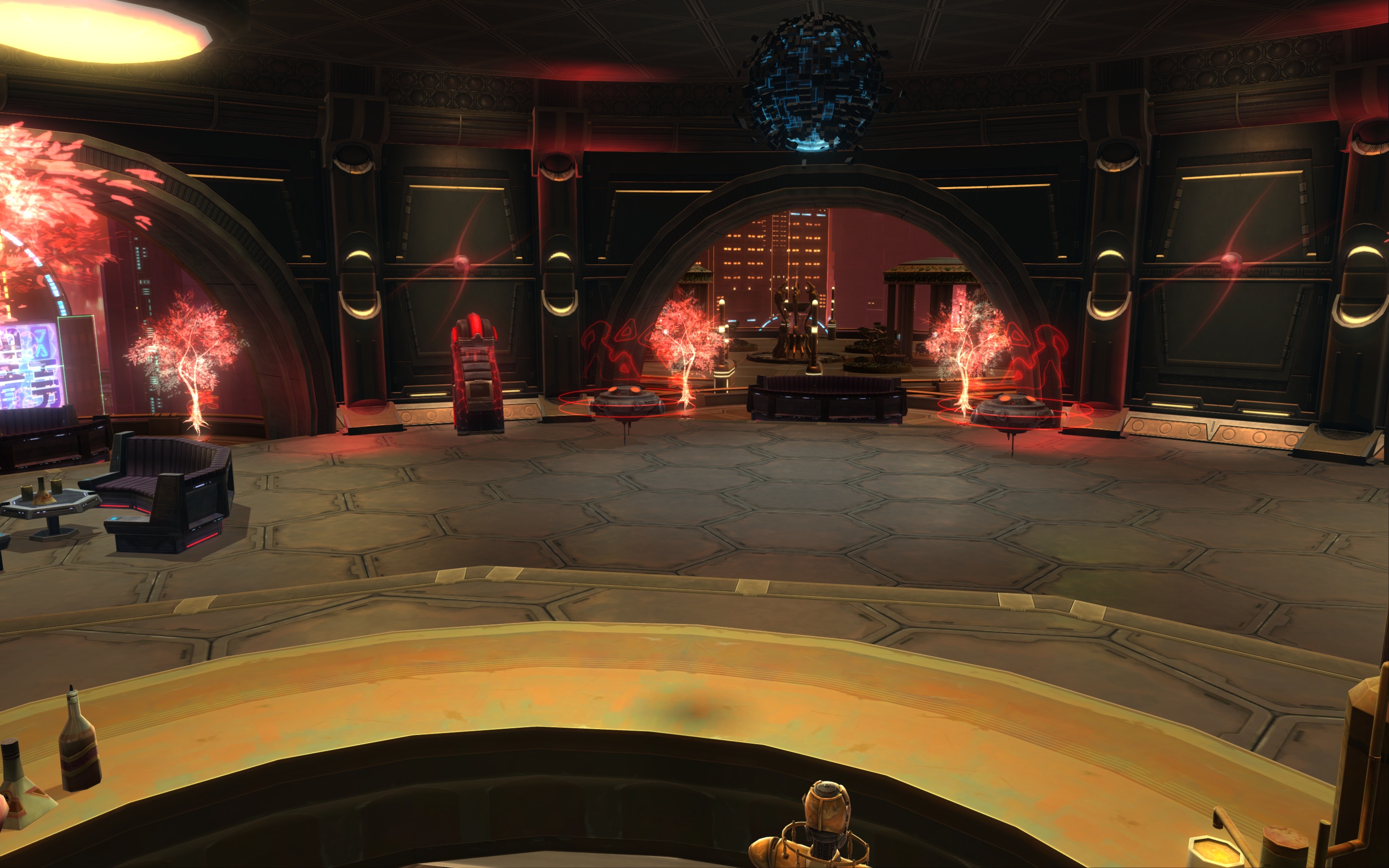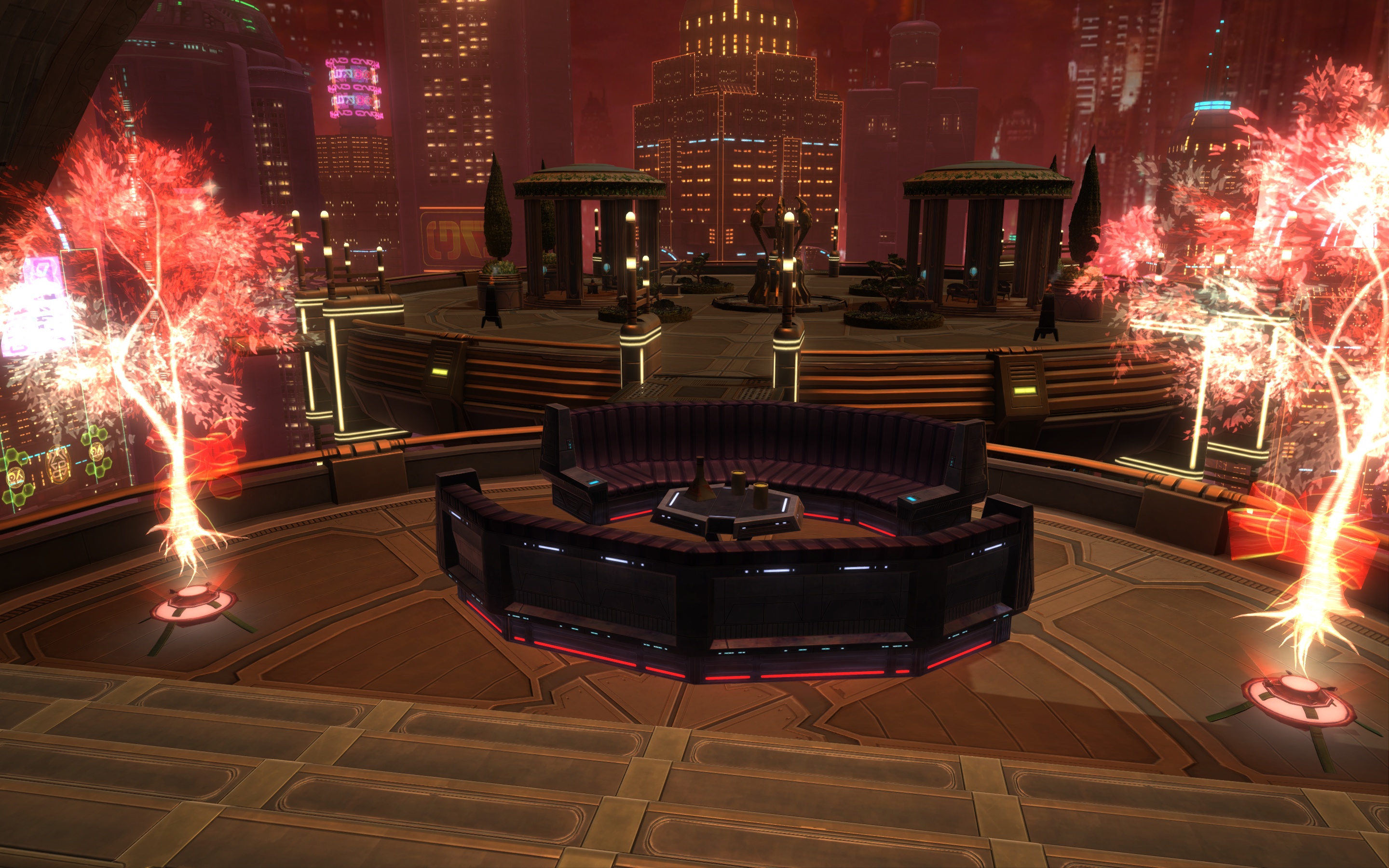 Other Strongholds by Eleni: