Images:
Yavin 4 Temple
Submitted by: Rhajaion – The Red Eclipse
Publicly Listed
Neutral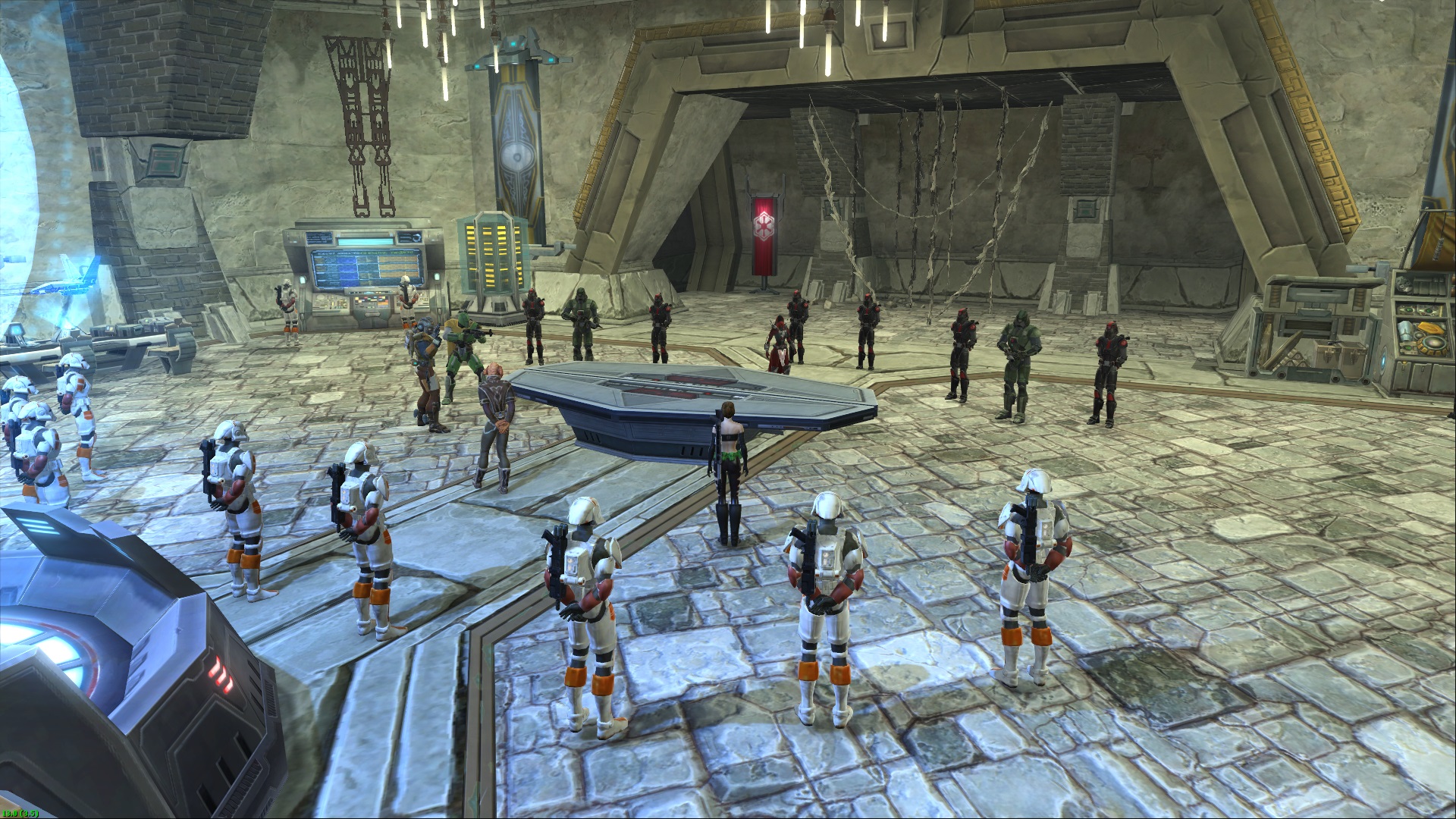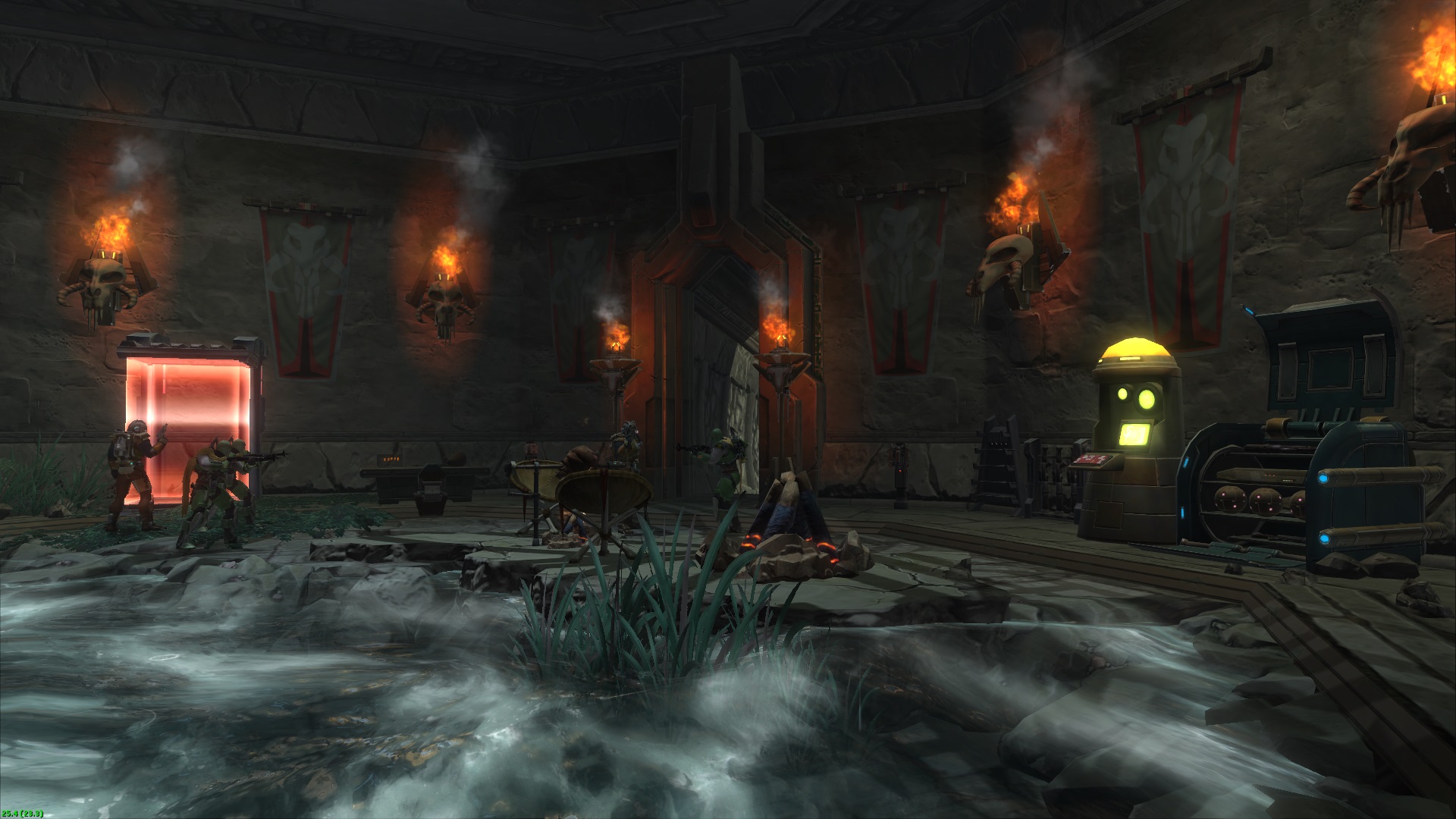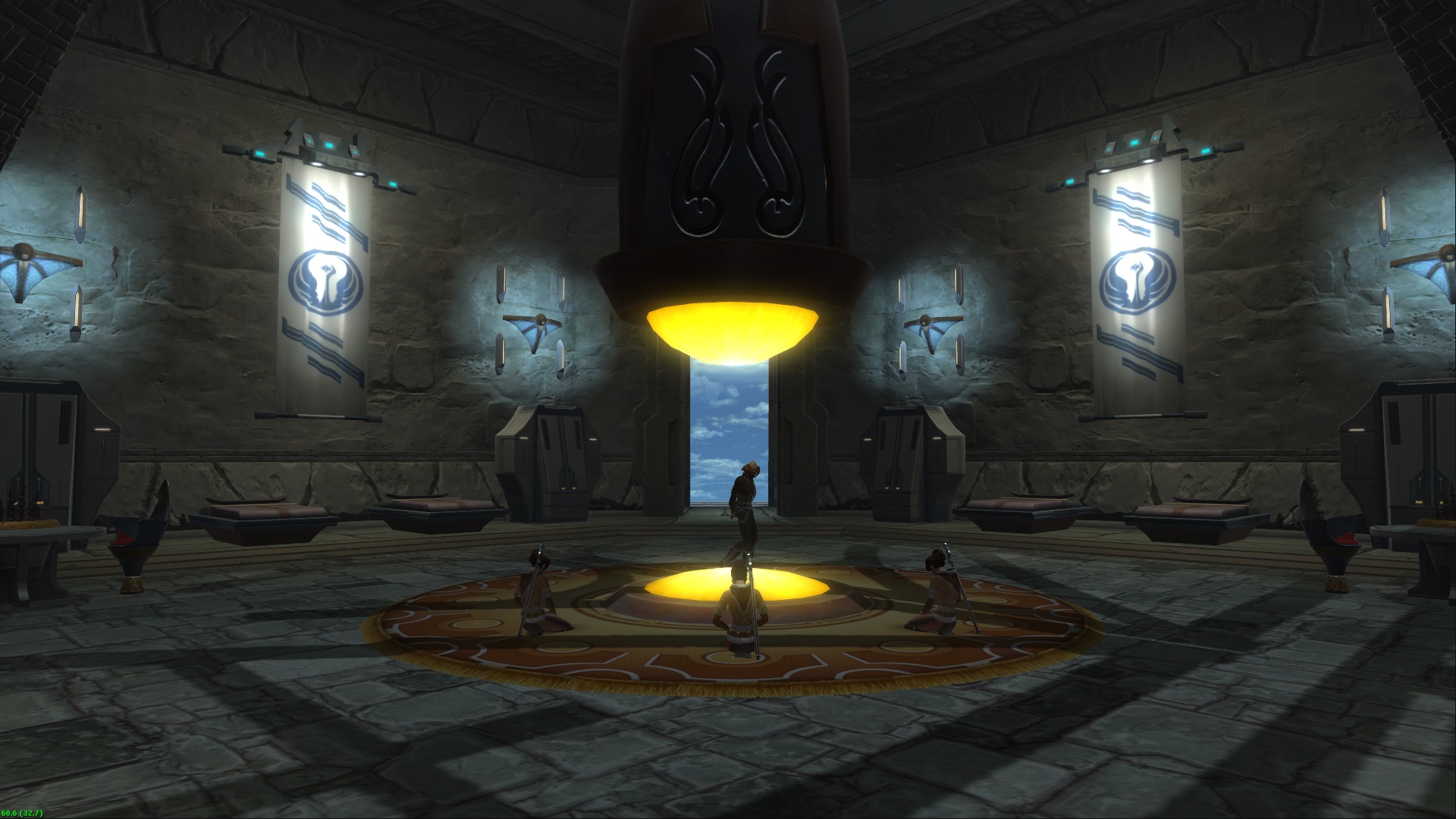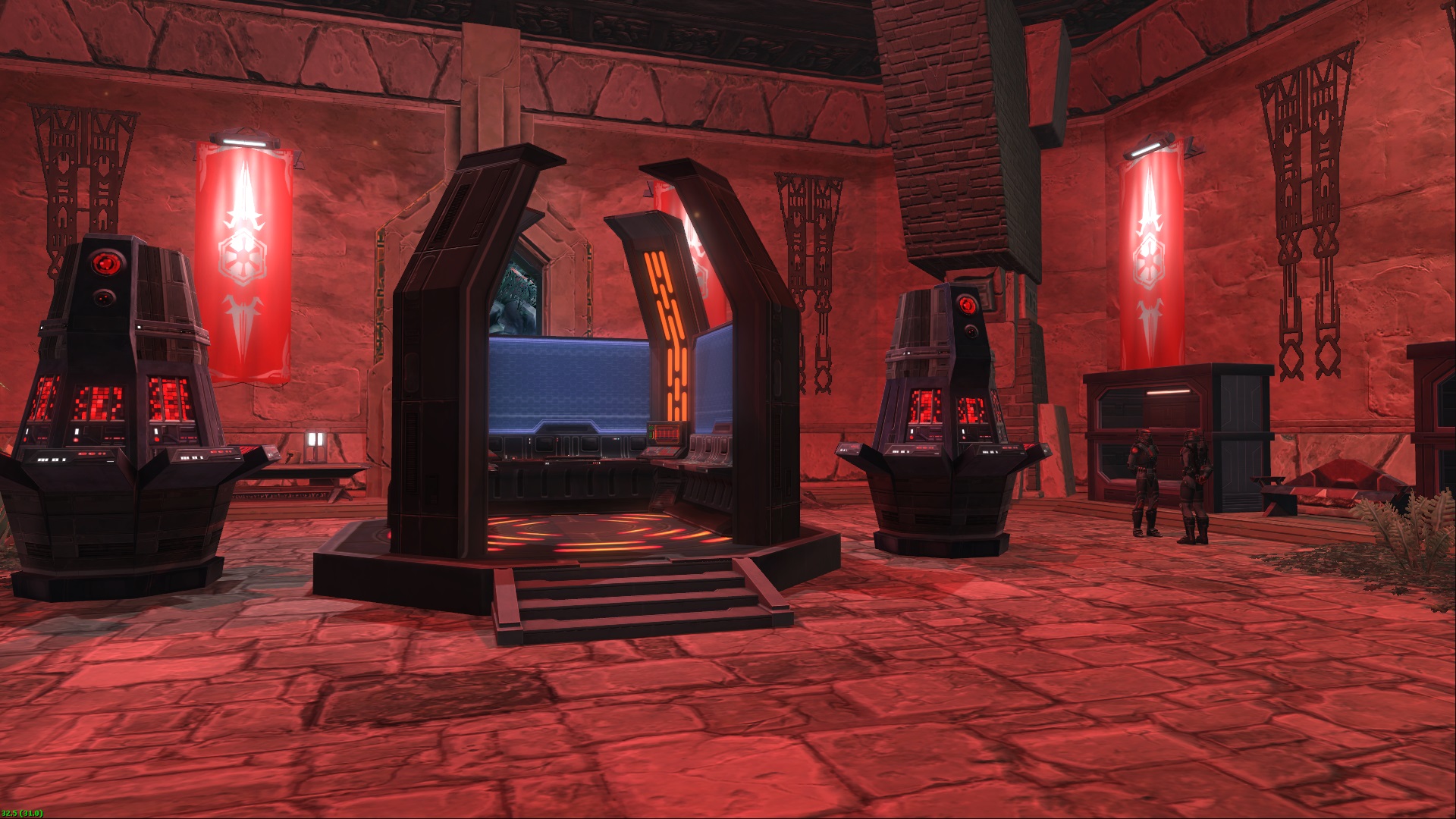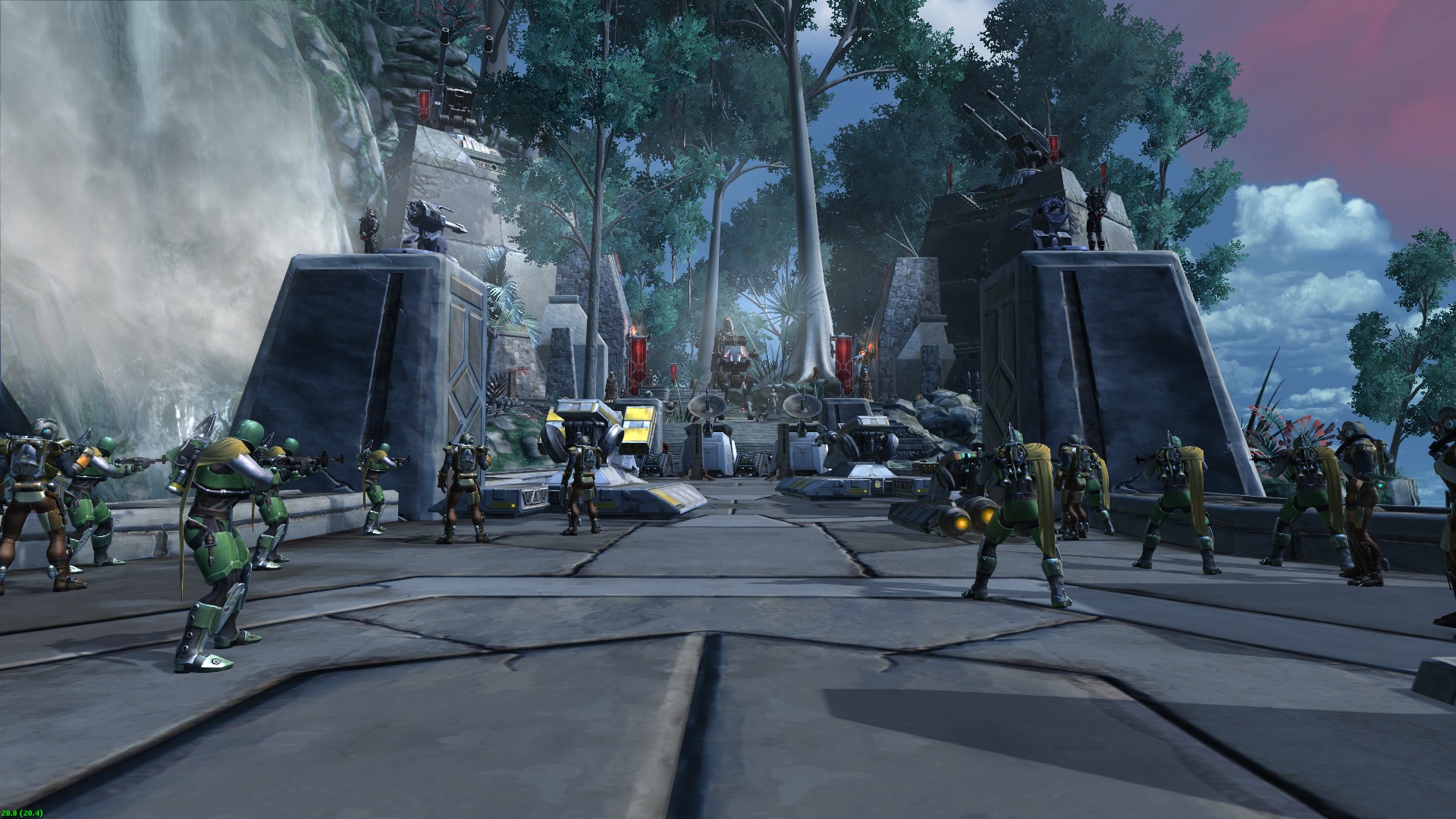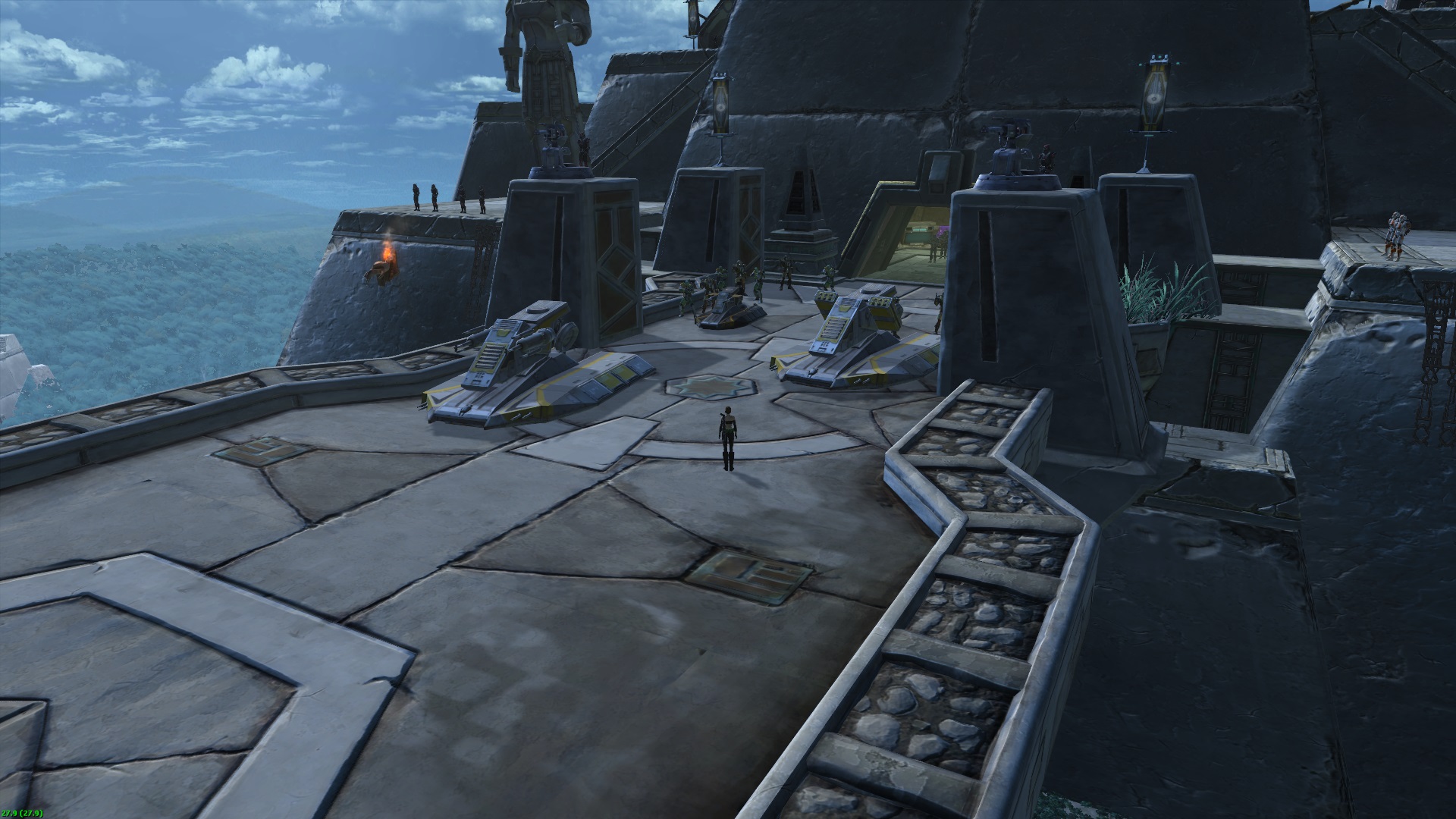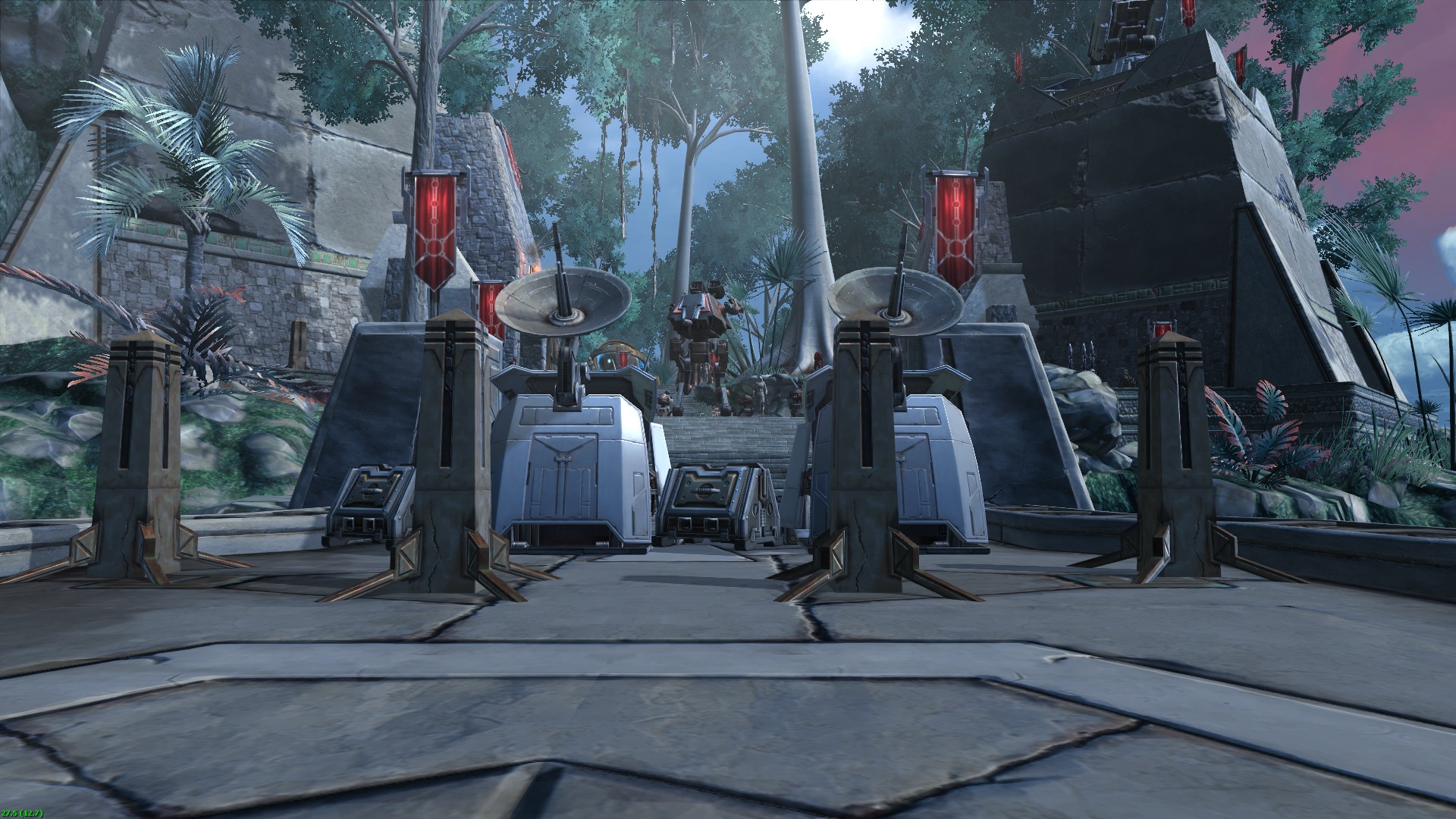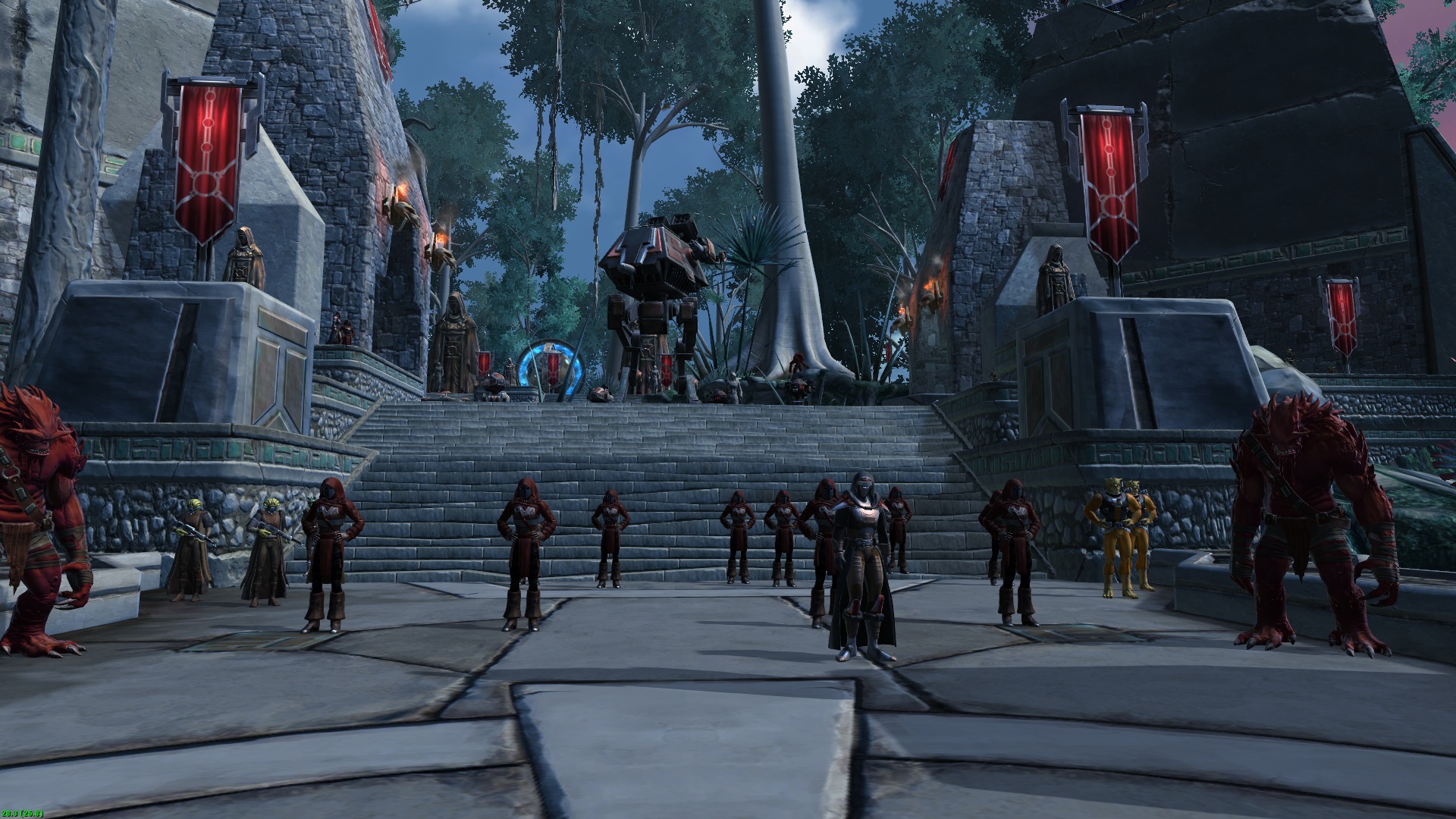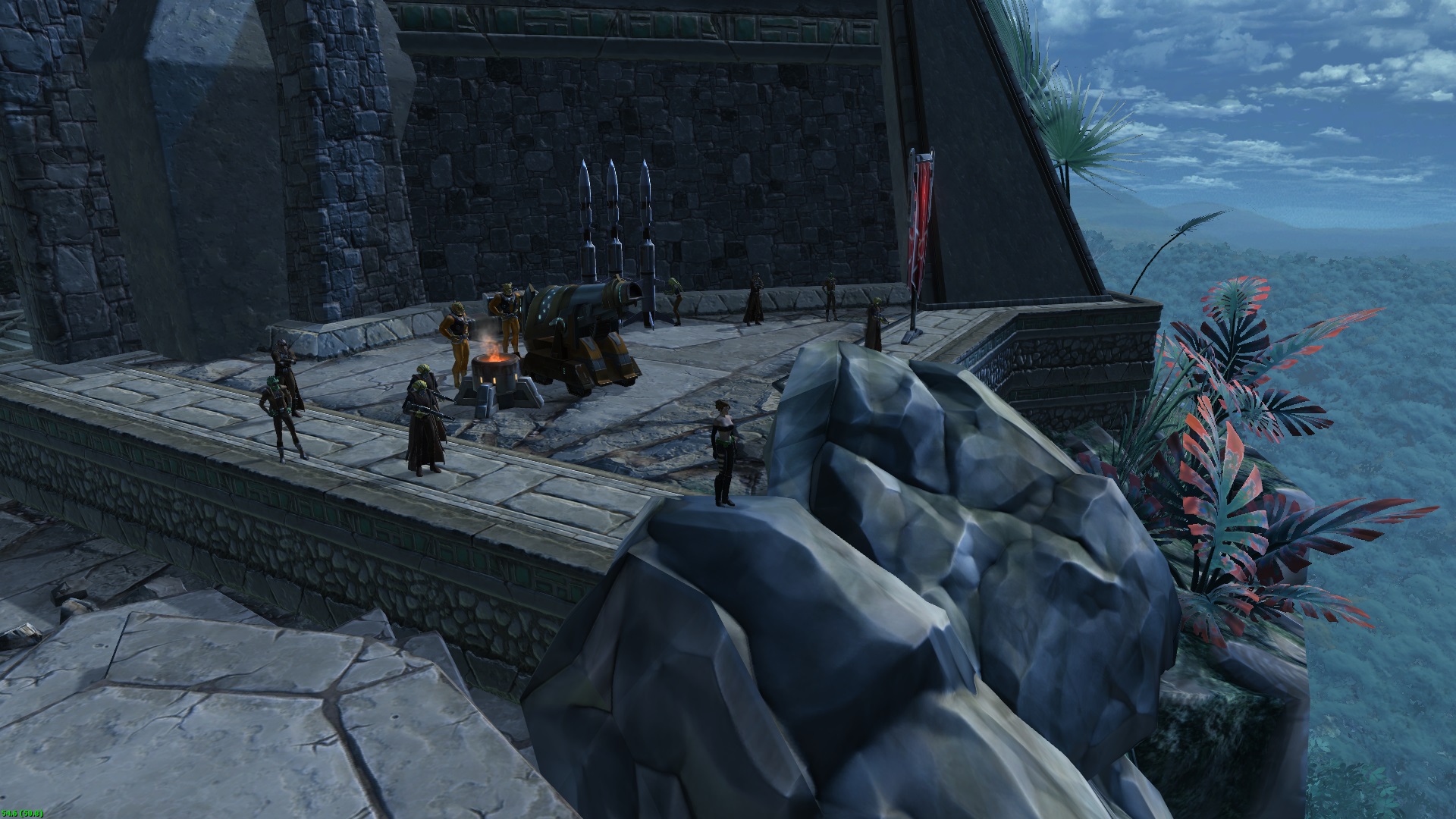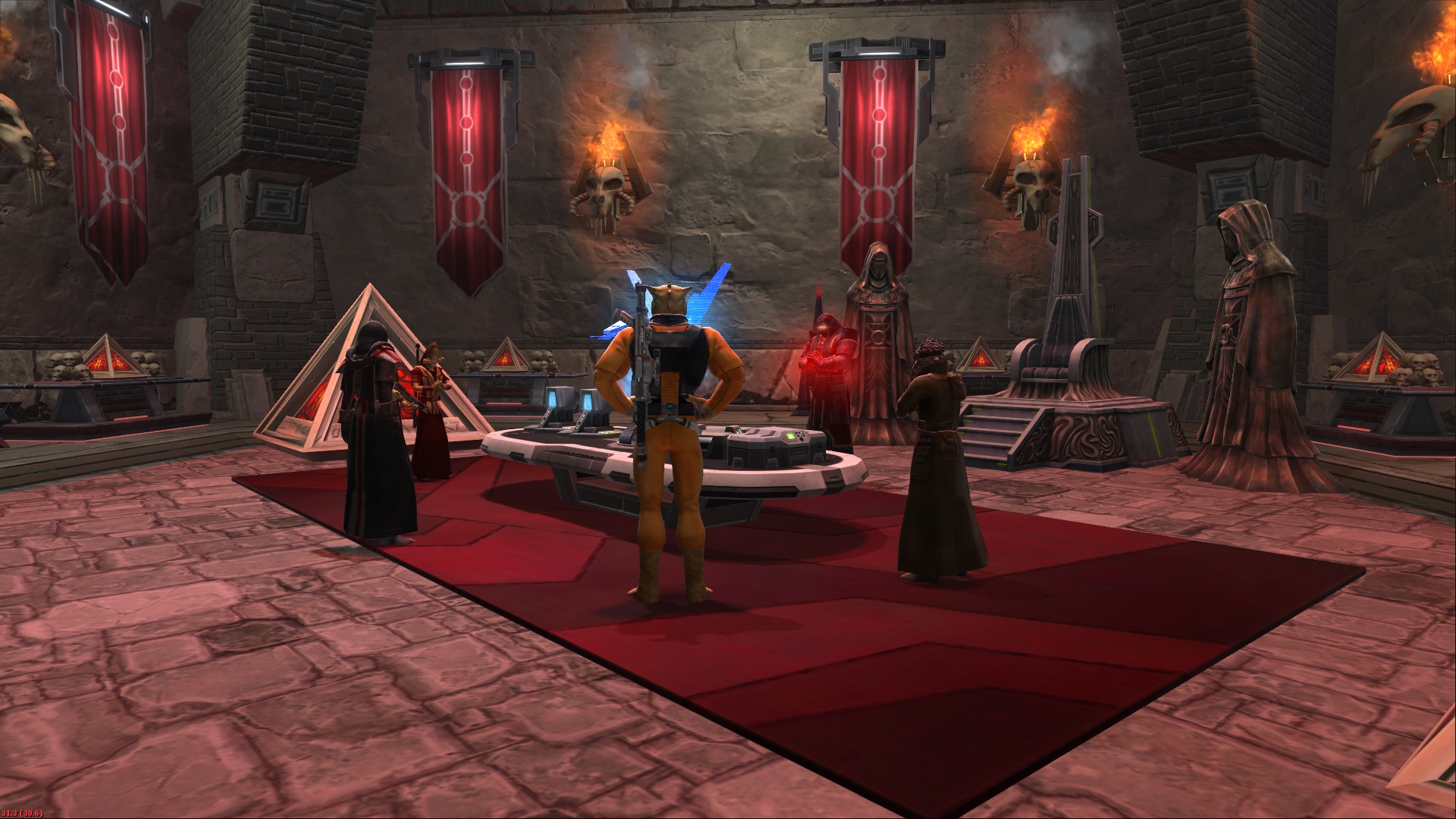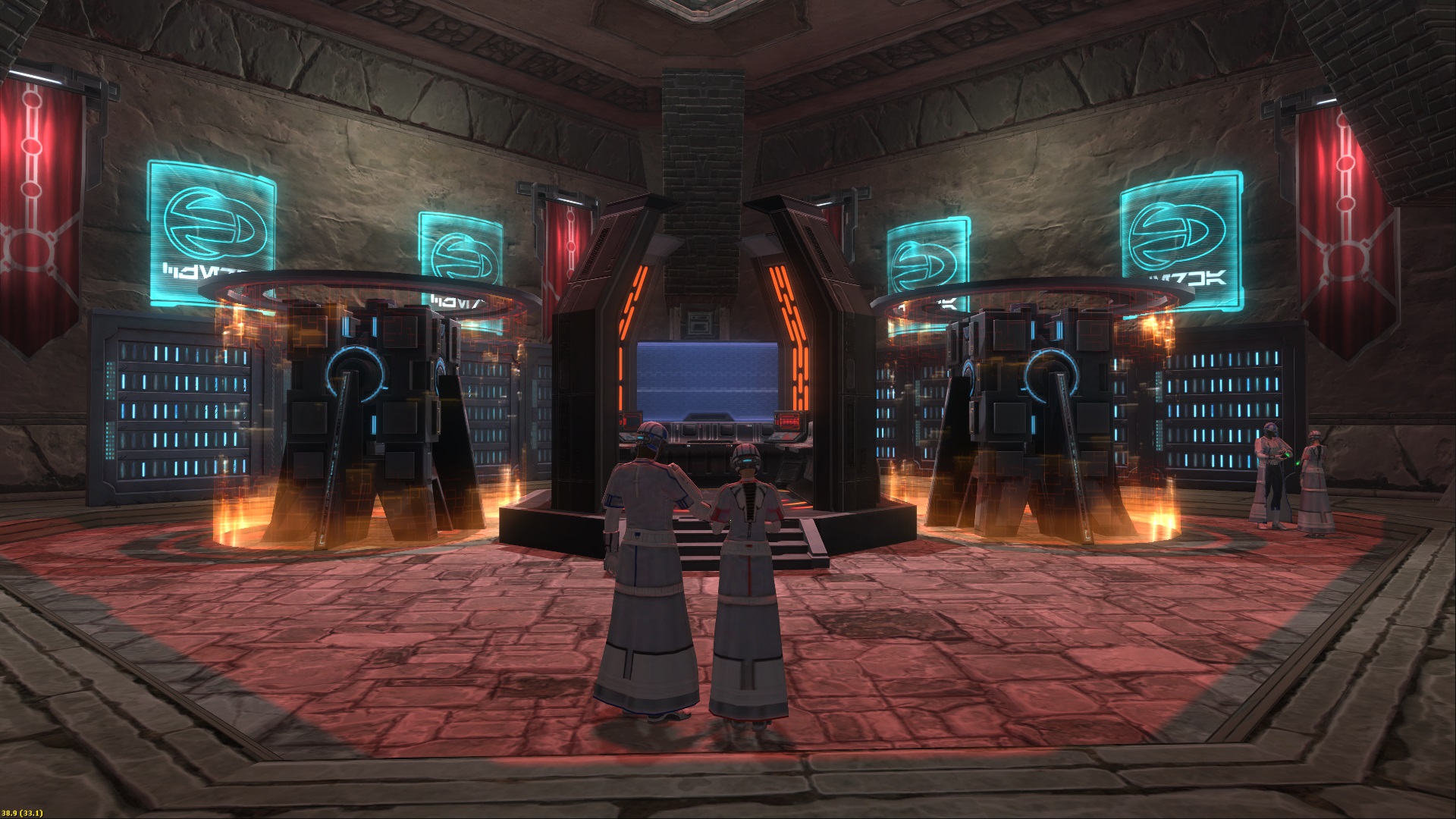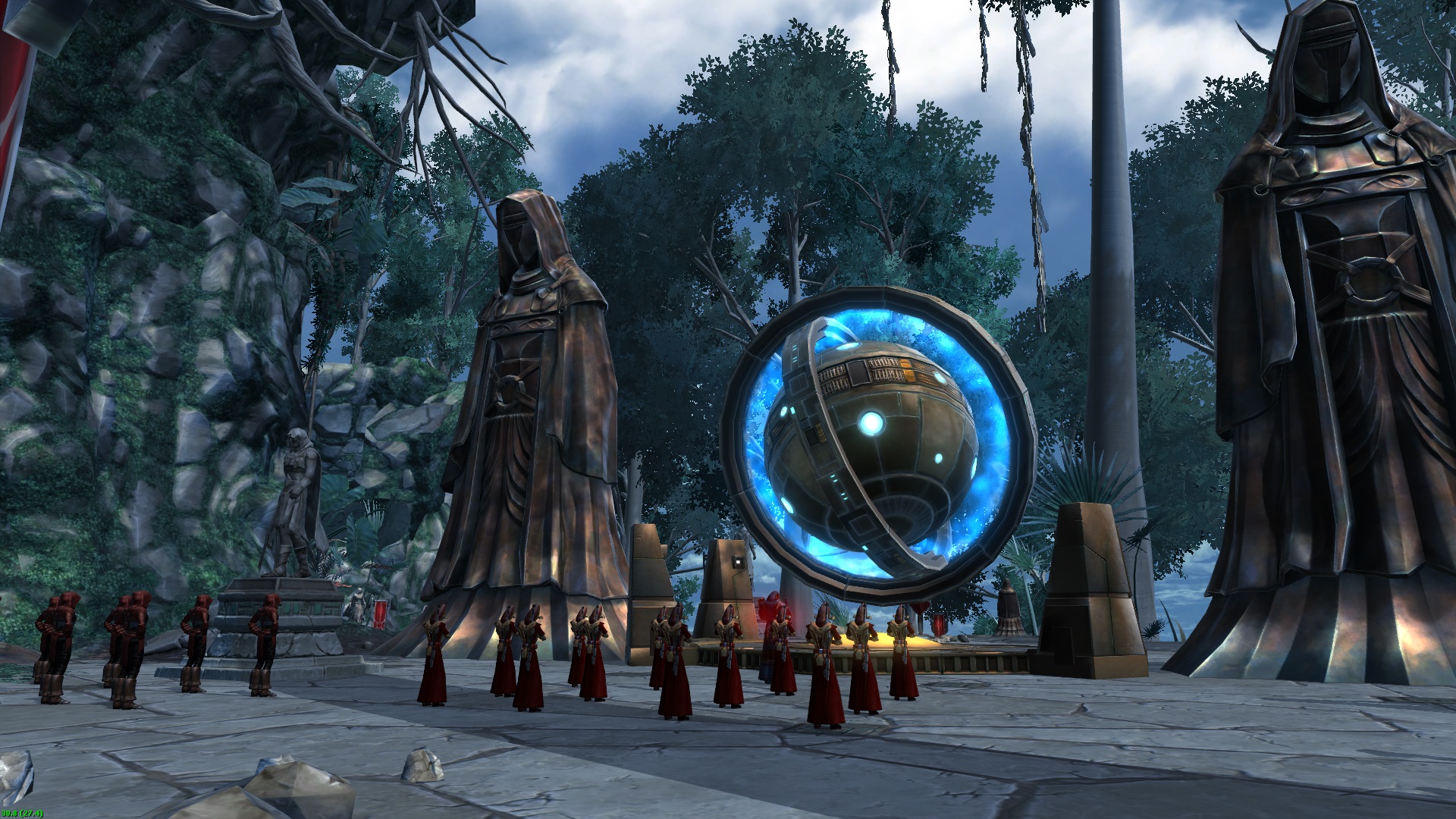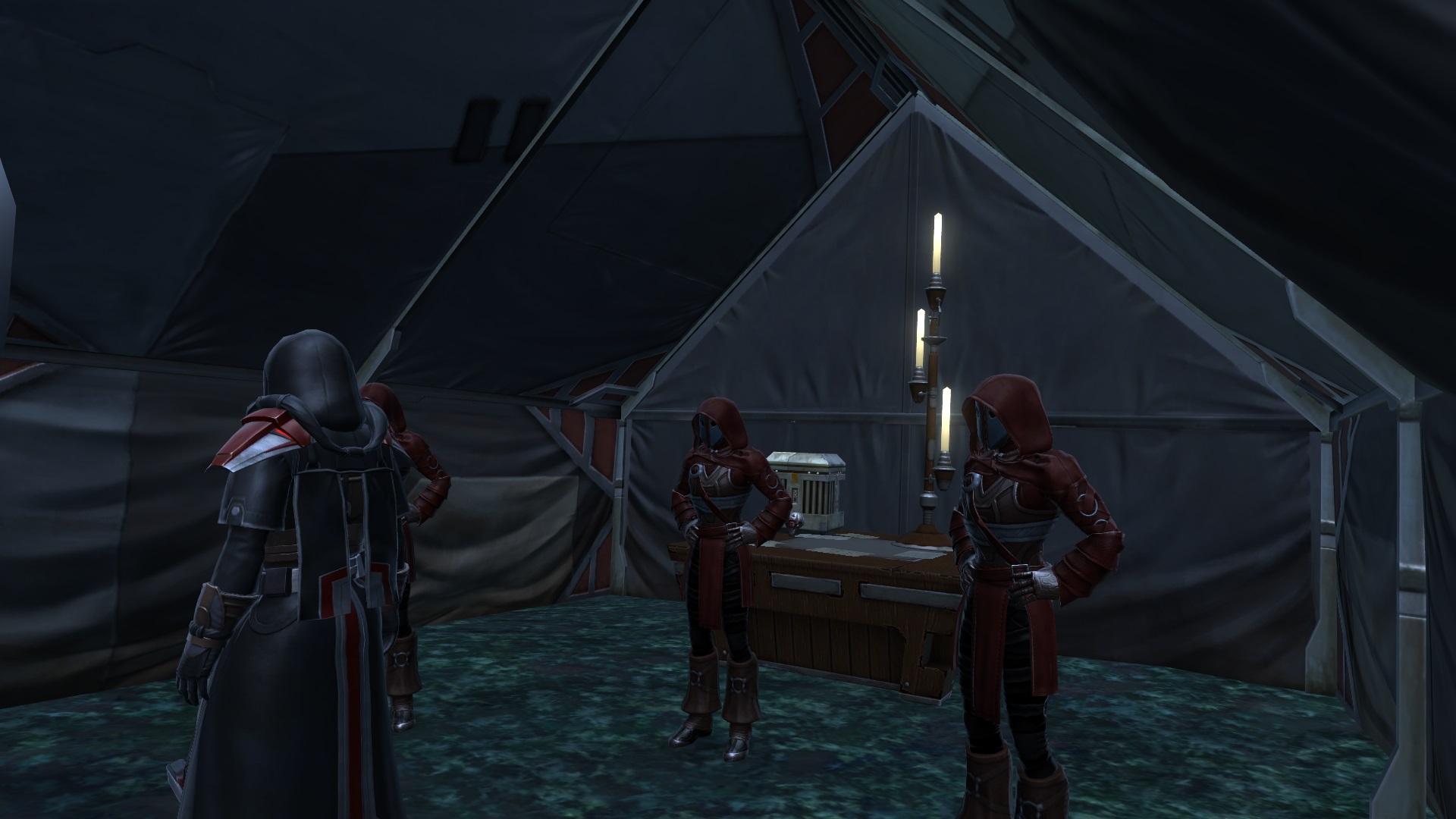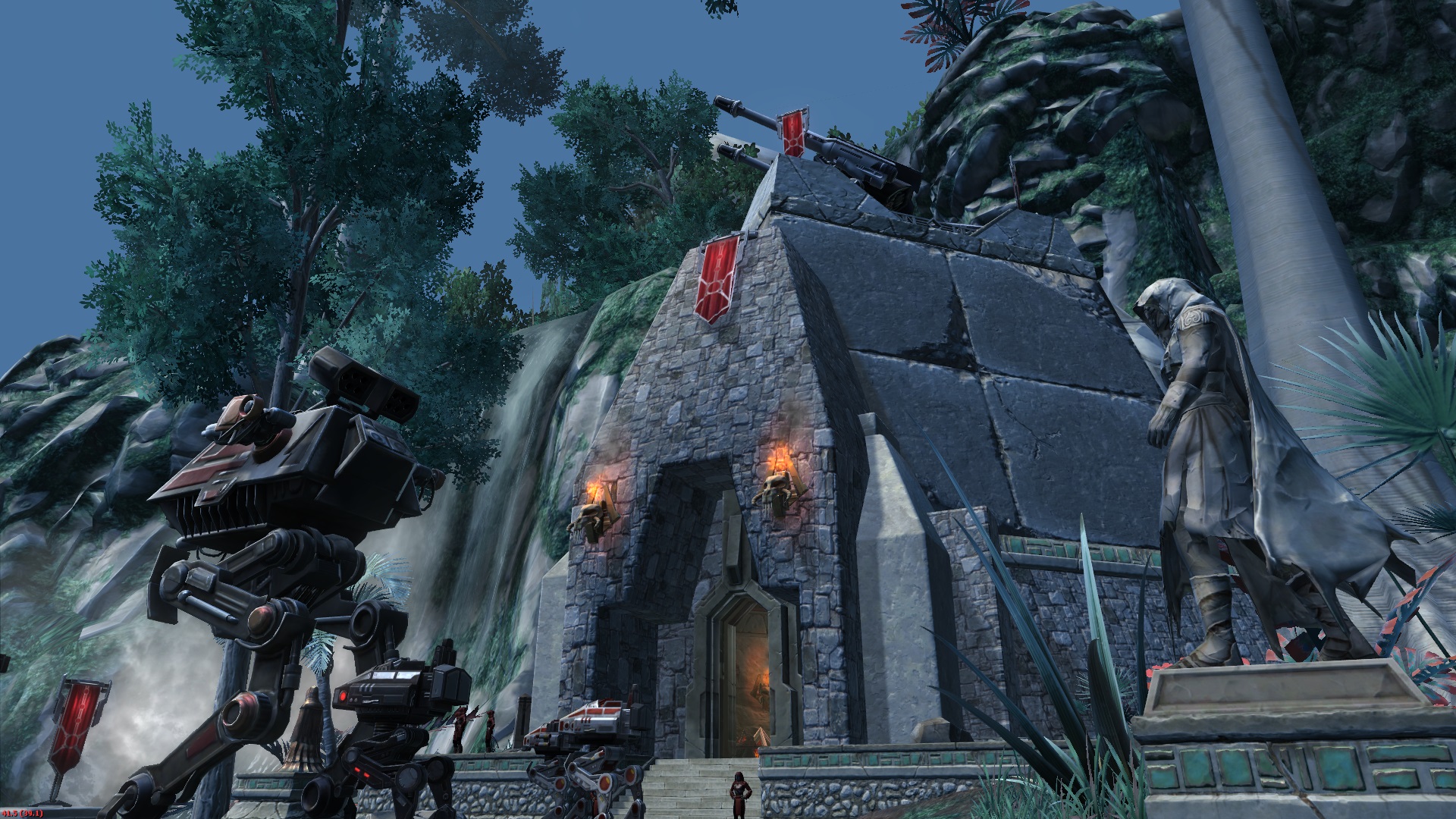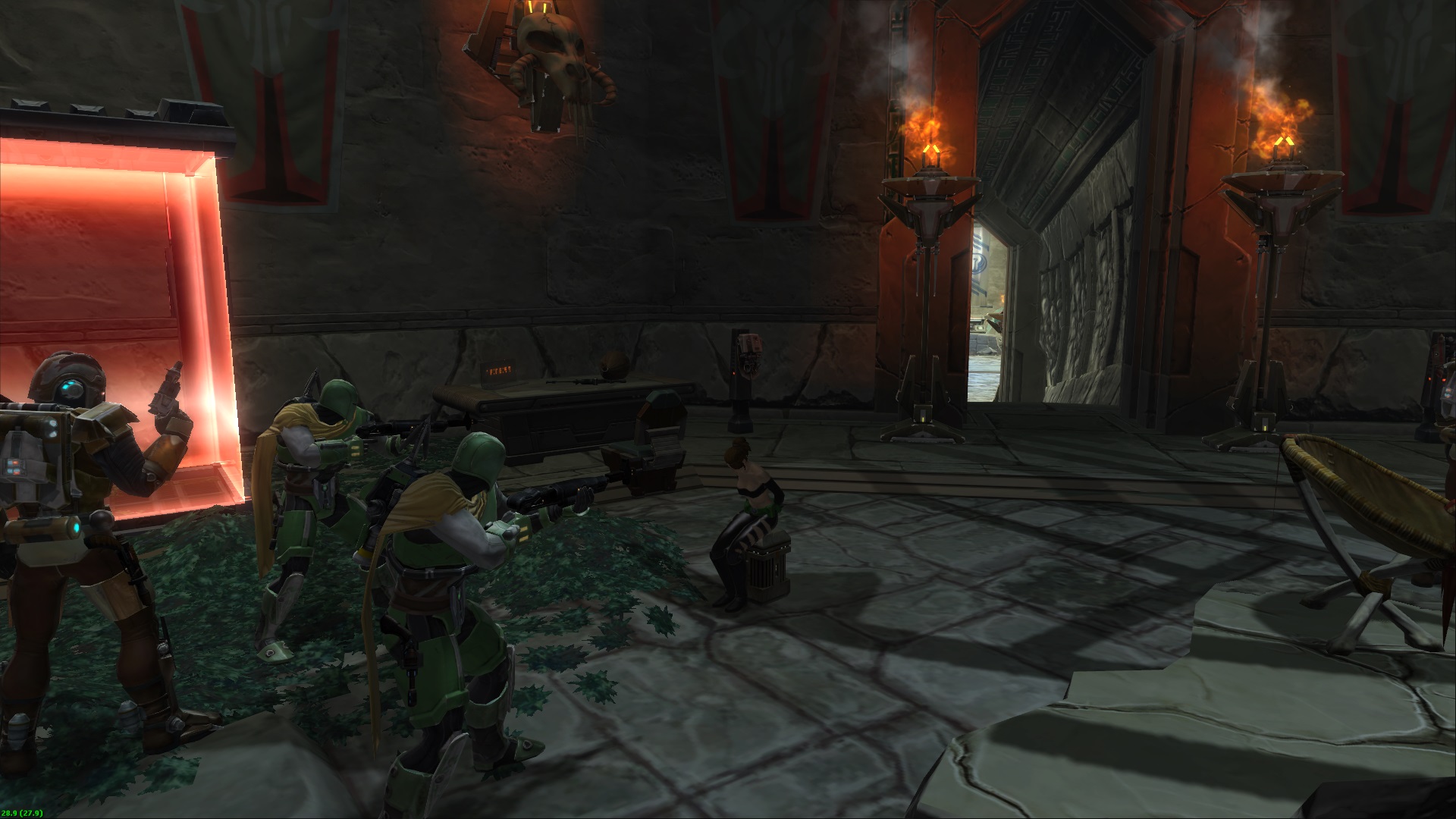 Video:
Information:
"The last Revanites are besieged by the Republic/Imperial Coalition. But they are still resisting thanks to their new prototype Command Walker and a Rakatan Anti-bombardment energy shield. The Republic secretly sends a lone SIS agent behind the enemy lines. His mission: recover the prototype Walker's schematics and deactivate the energy shield."
Transfered a toon to Red Eclipse with some friends to see if the gaming experience is better there, and I took this opportunity to build a new Yavin stronghold. I feel that large scale open world battles are lacking in SWTOR, so i got the idea to depict armies fighting over the bridge on Yavin ! Republic, Empire and Mandalorian Coalition VS Revanites and Pirates = 5 Armies !
I can't show all of the stronghold with 15 pics, and i don't like to post 2 differents pages. But i included a video for a more detailed tour of the Stronghold
1. Command room with Jedi/Sith/Mandalorian Commanders
2. Mandalorian quarters
3. Jedi quarters
4. Sith quarters
5. Mandalorians preparing to launch their assault on the Revanite army
6. Coalition's tanks
7. Revanite Barricade
8. Revanite defenders and prototype MG-S5 Command Walker
9. Rishi pirates and their canon
10. Revanite Command Room
11. Revanite research center
12. Revanite army worshipping Statues of Revan and a Rakata device
13. Revanite soldiers meeting in a tent
14. Walkers and Revanite temple
15. Mandalorians interrogating a spy
Other Strongholds by Rhajaion: