Images:
Yavin 4 Temple
Submitted by: Kevinwan – Jedi Covenant
Publicly Listed
Neutral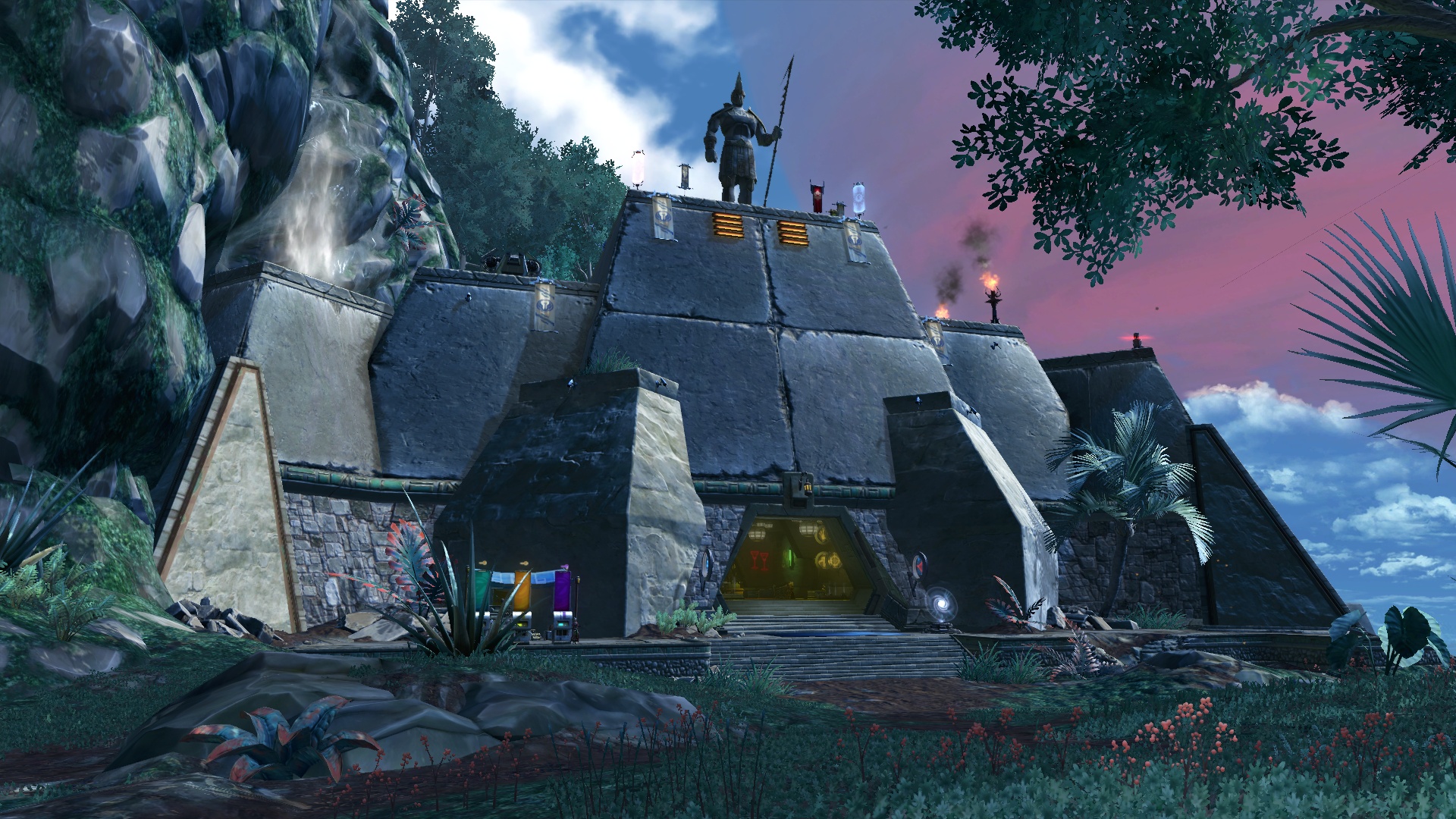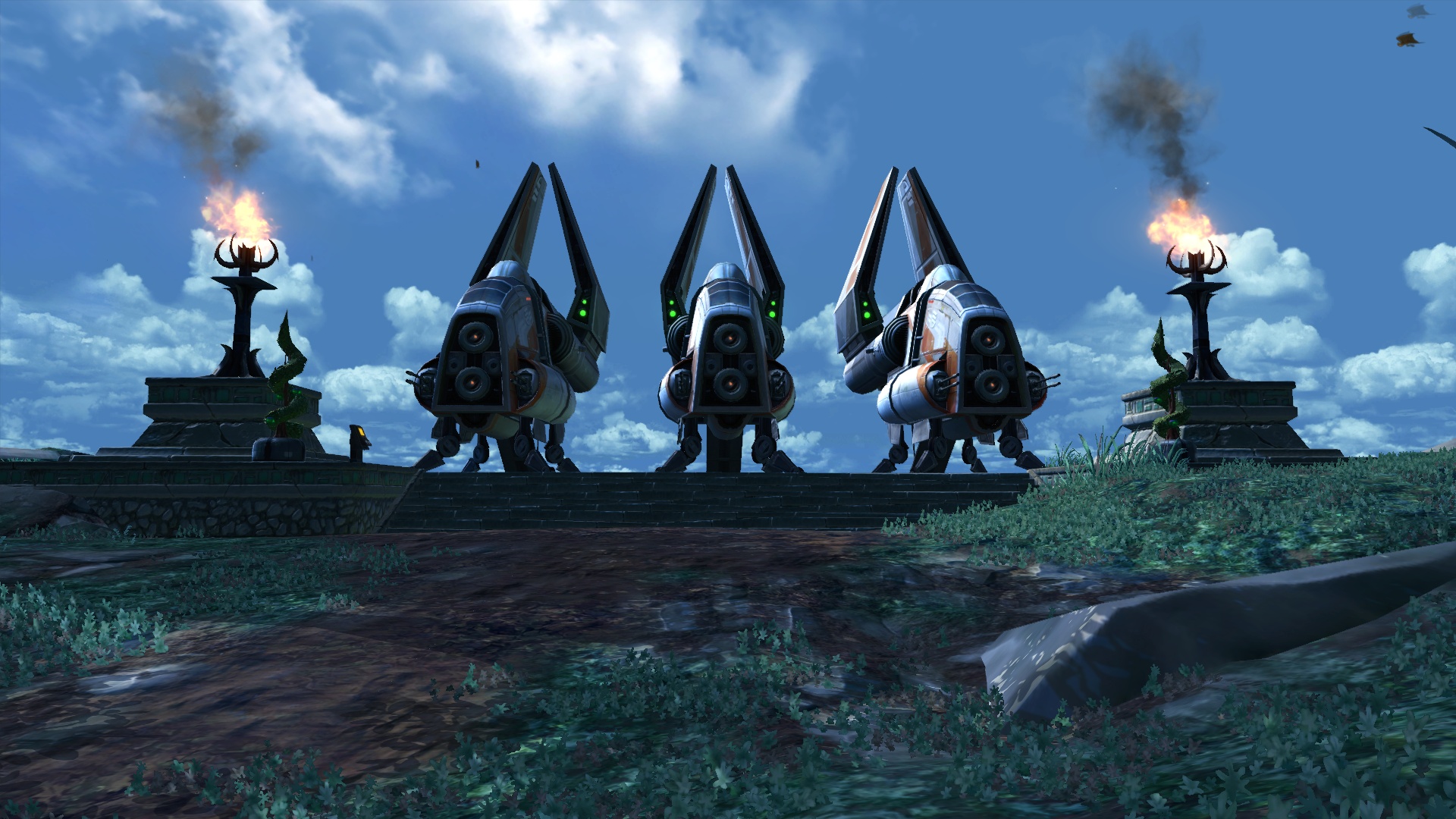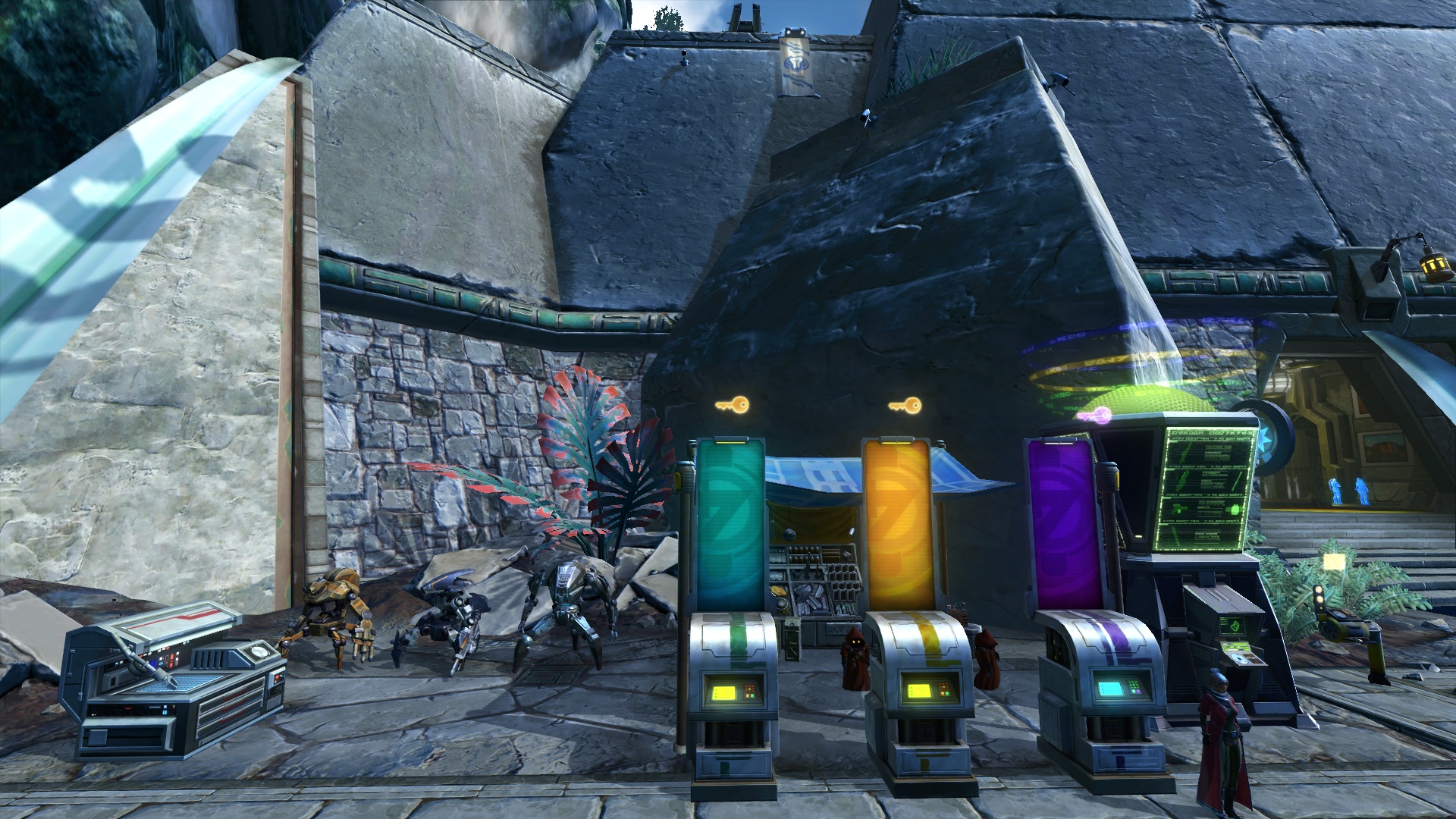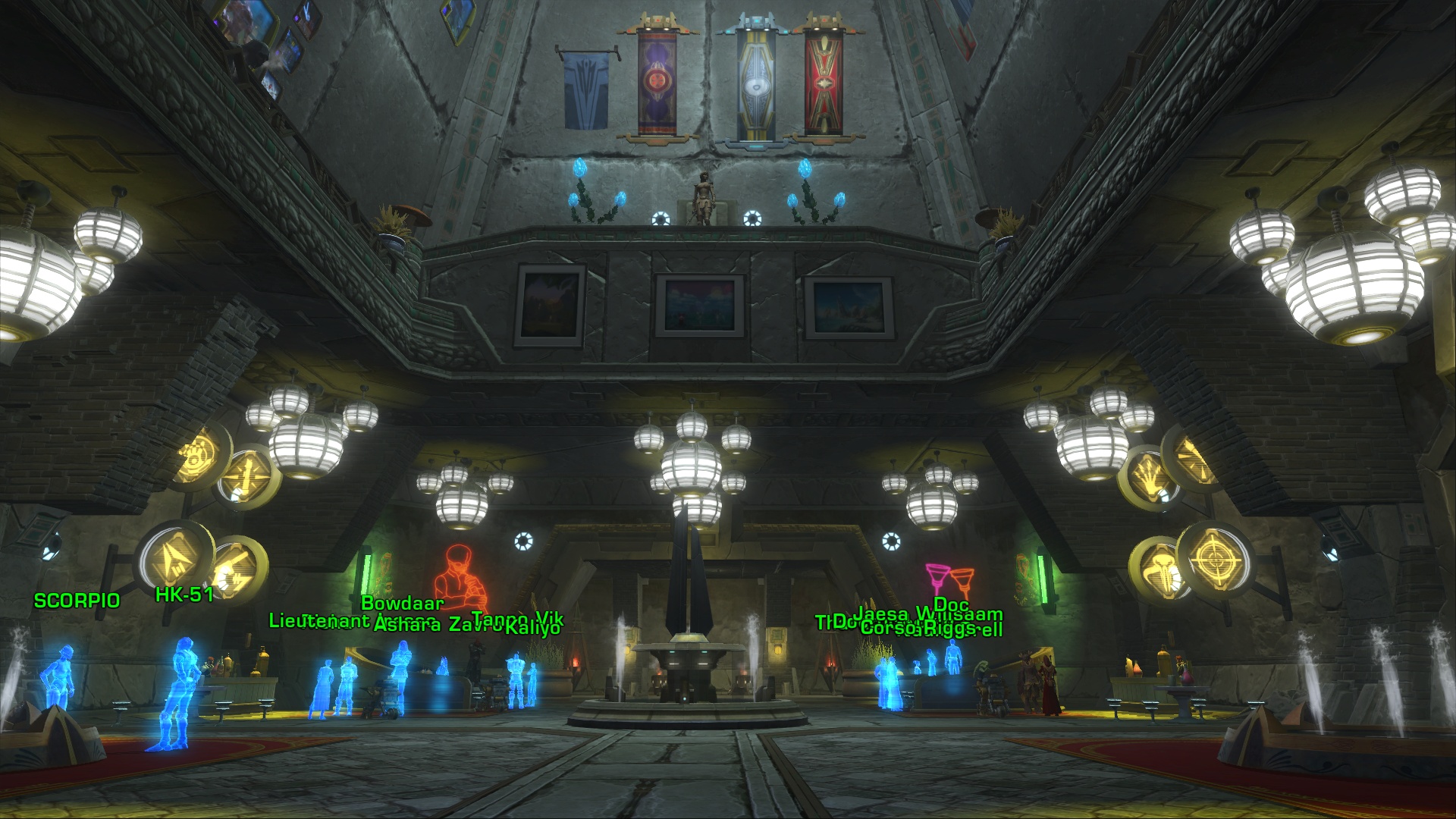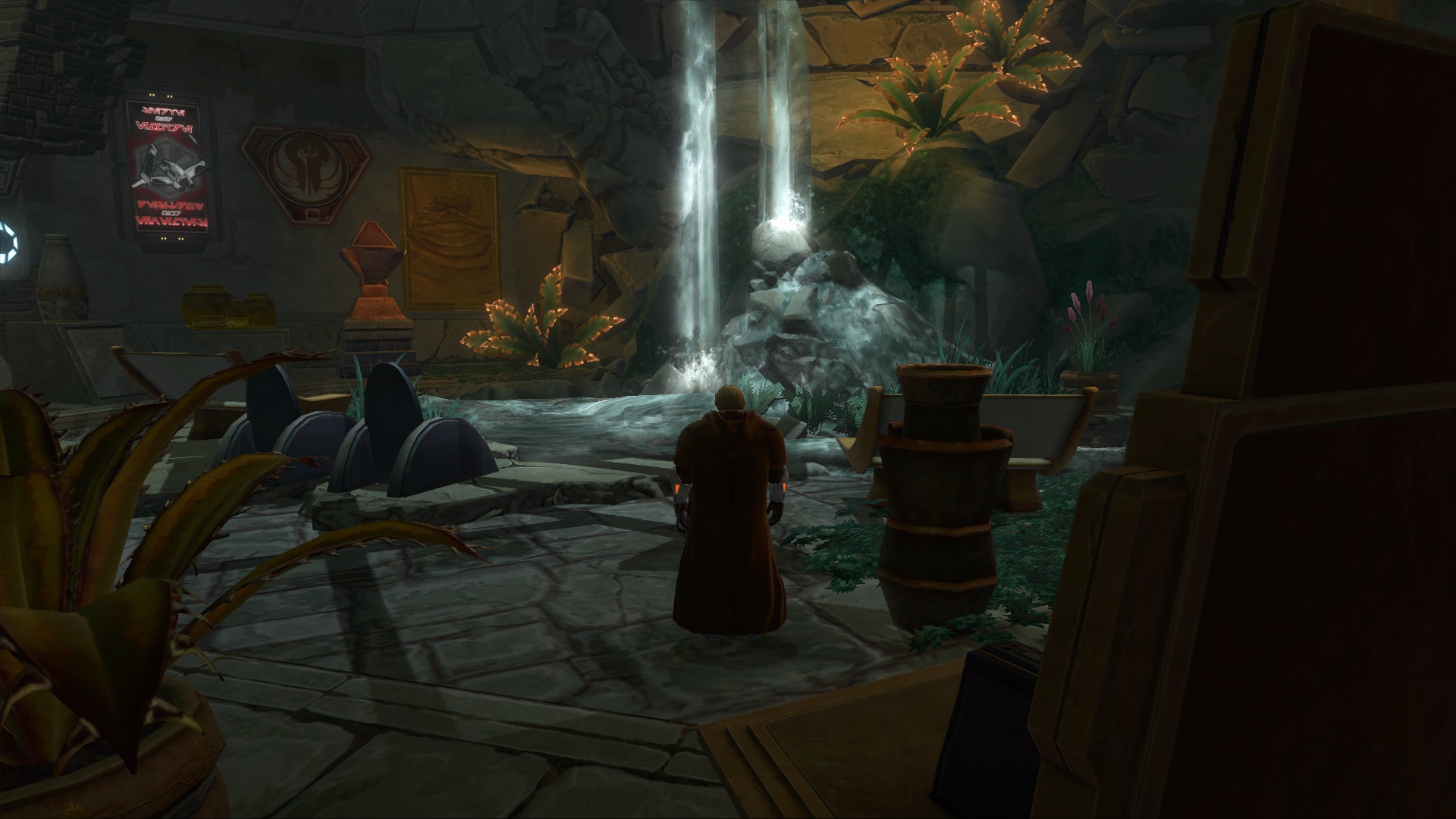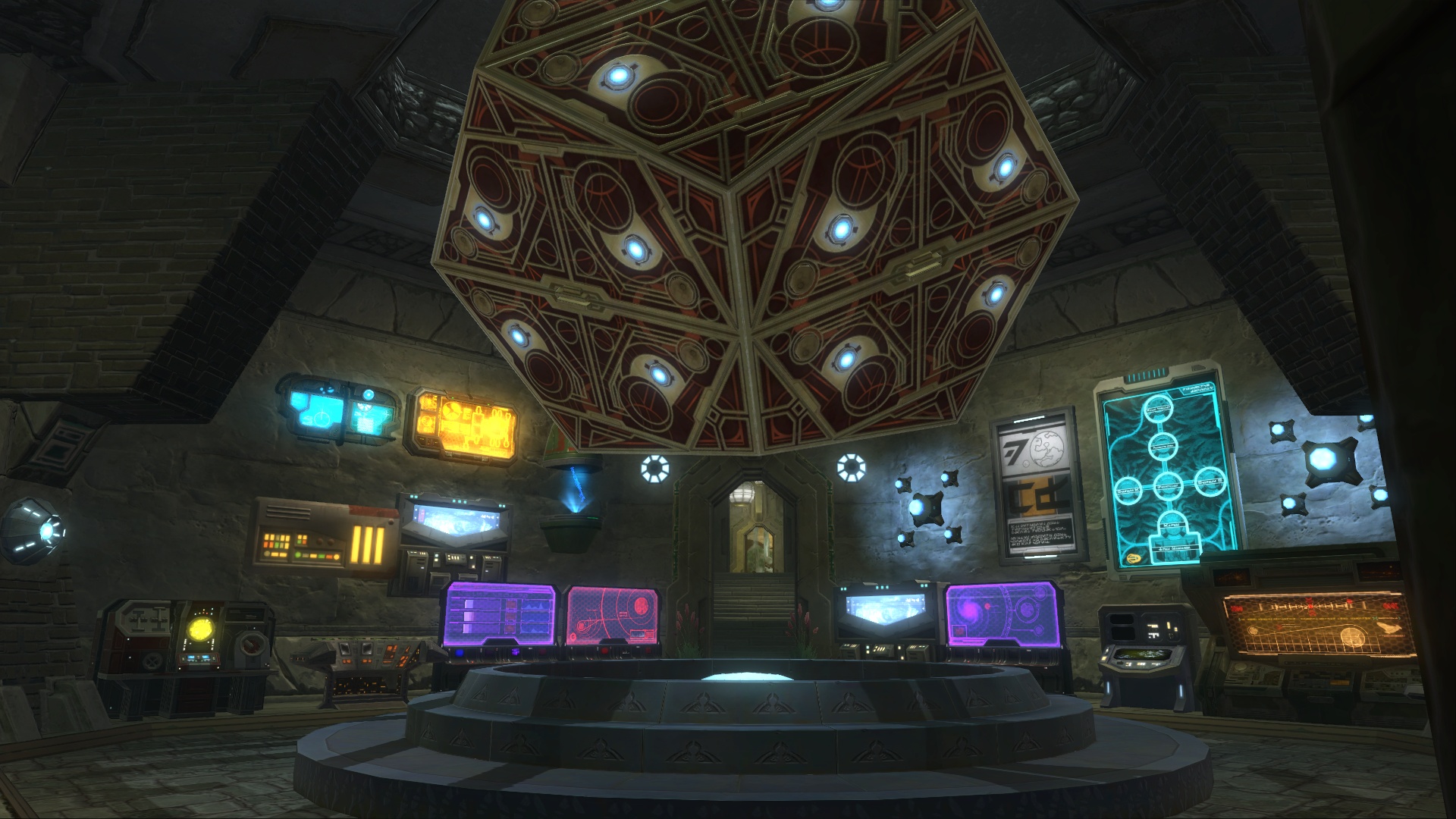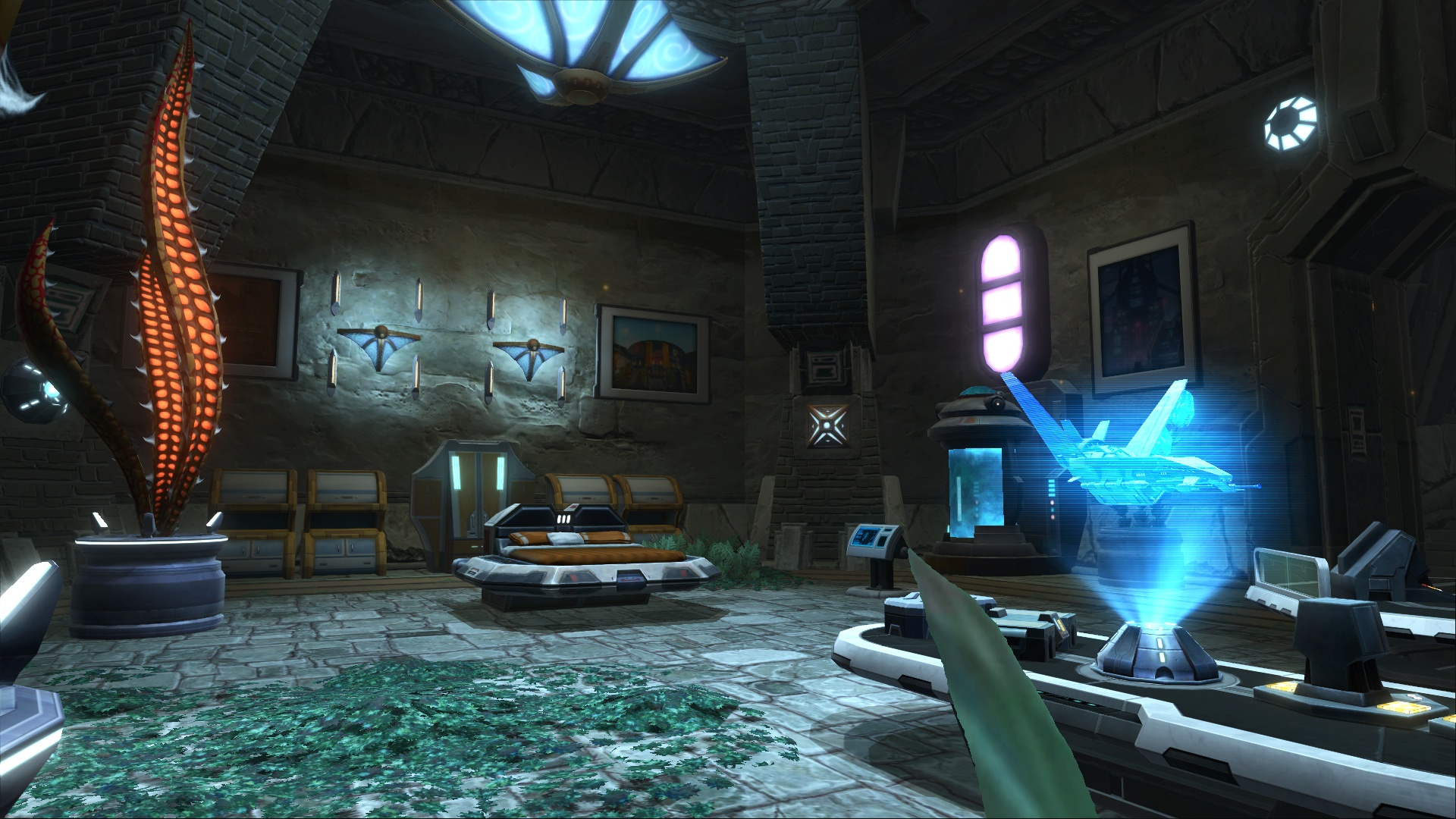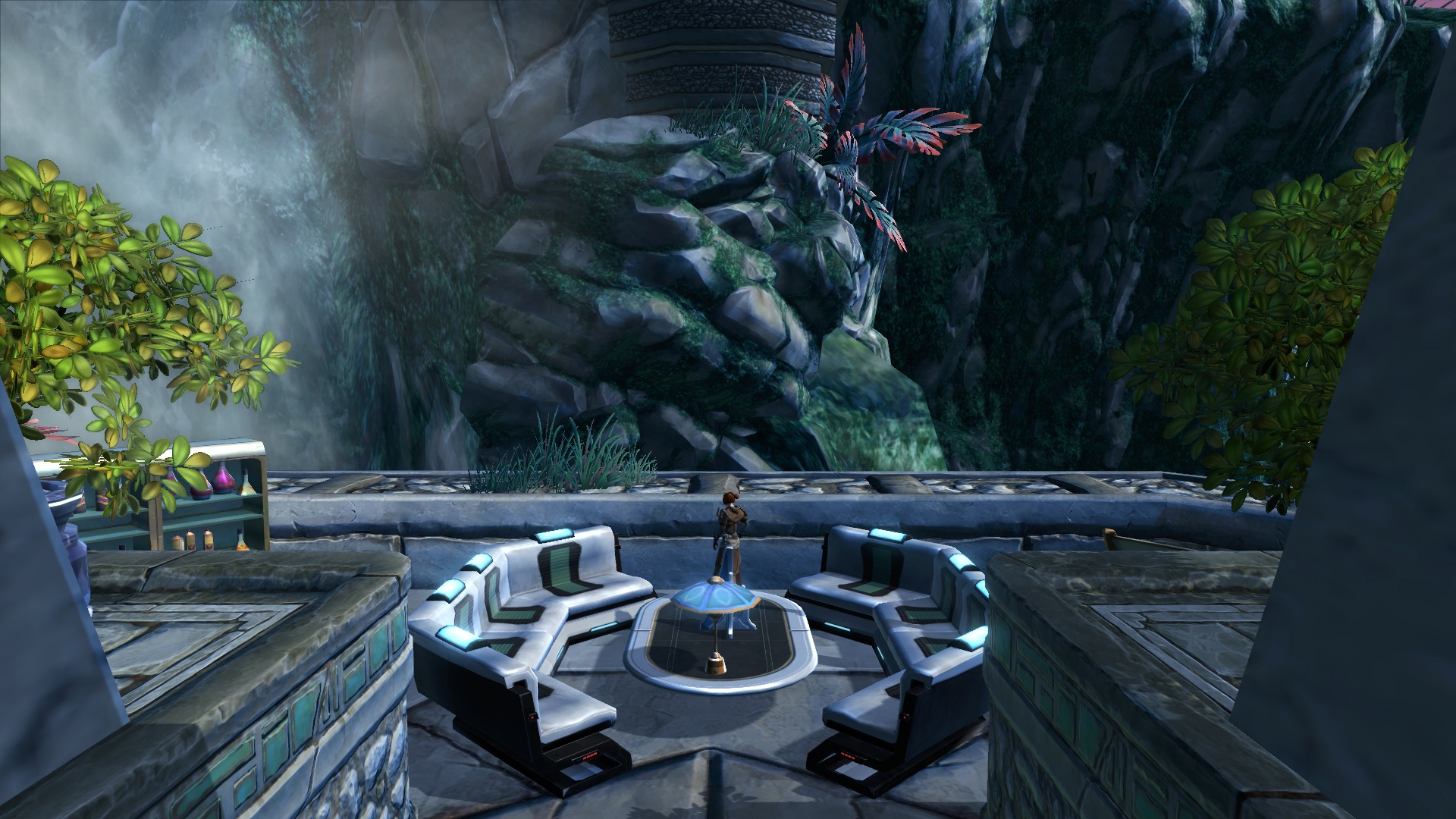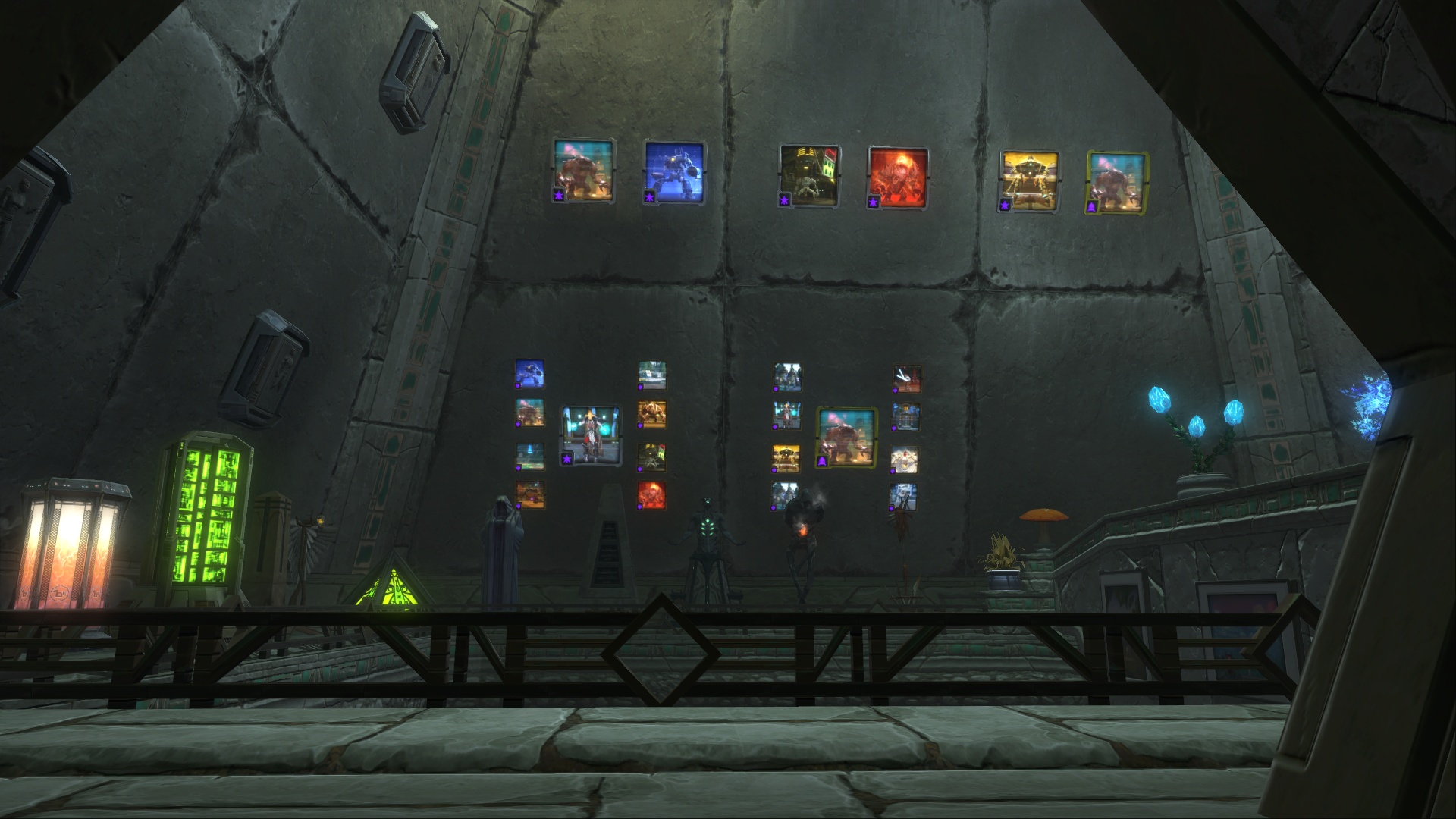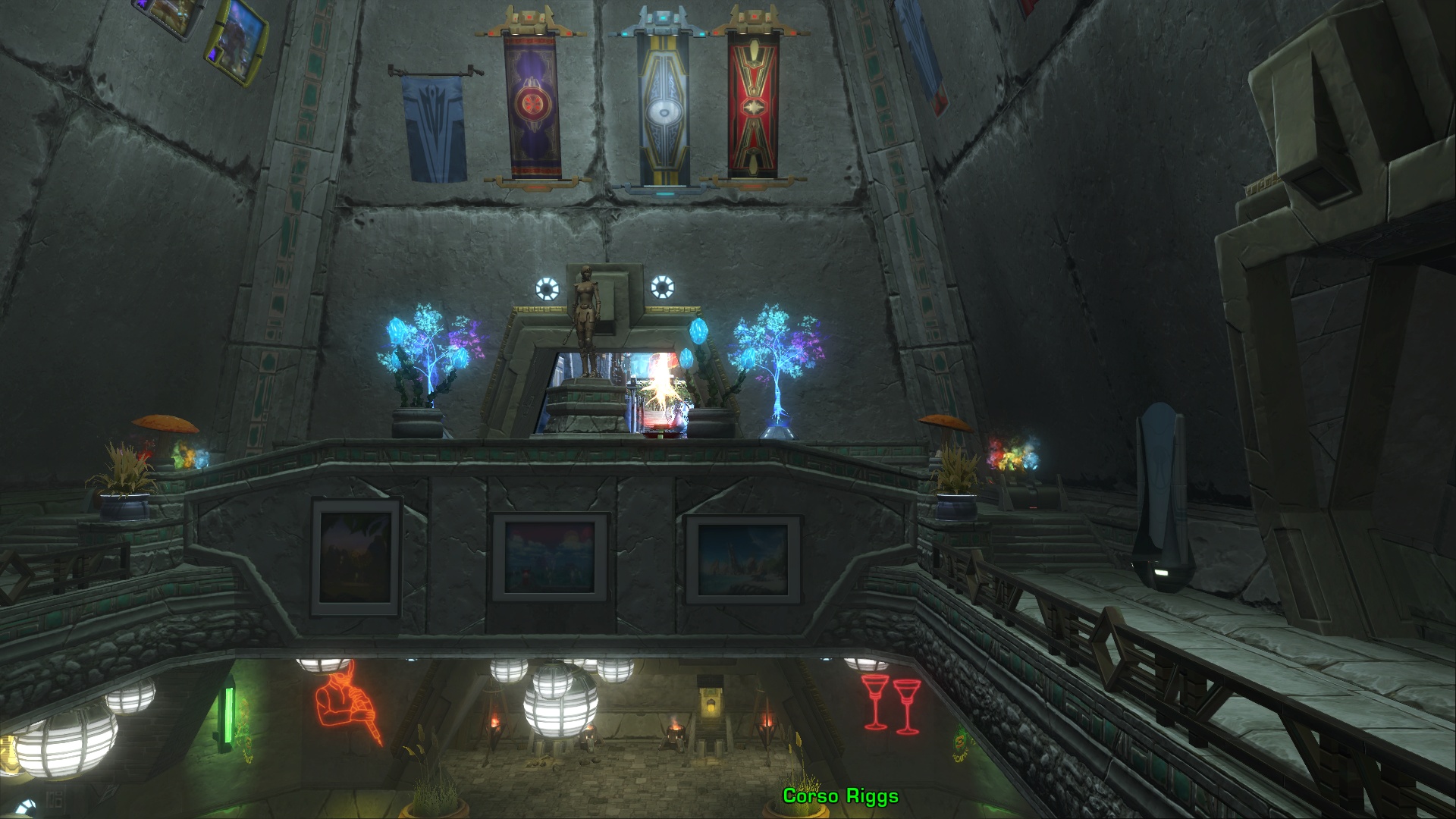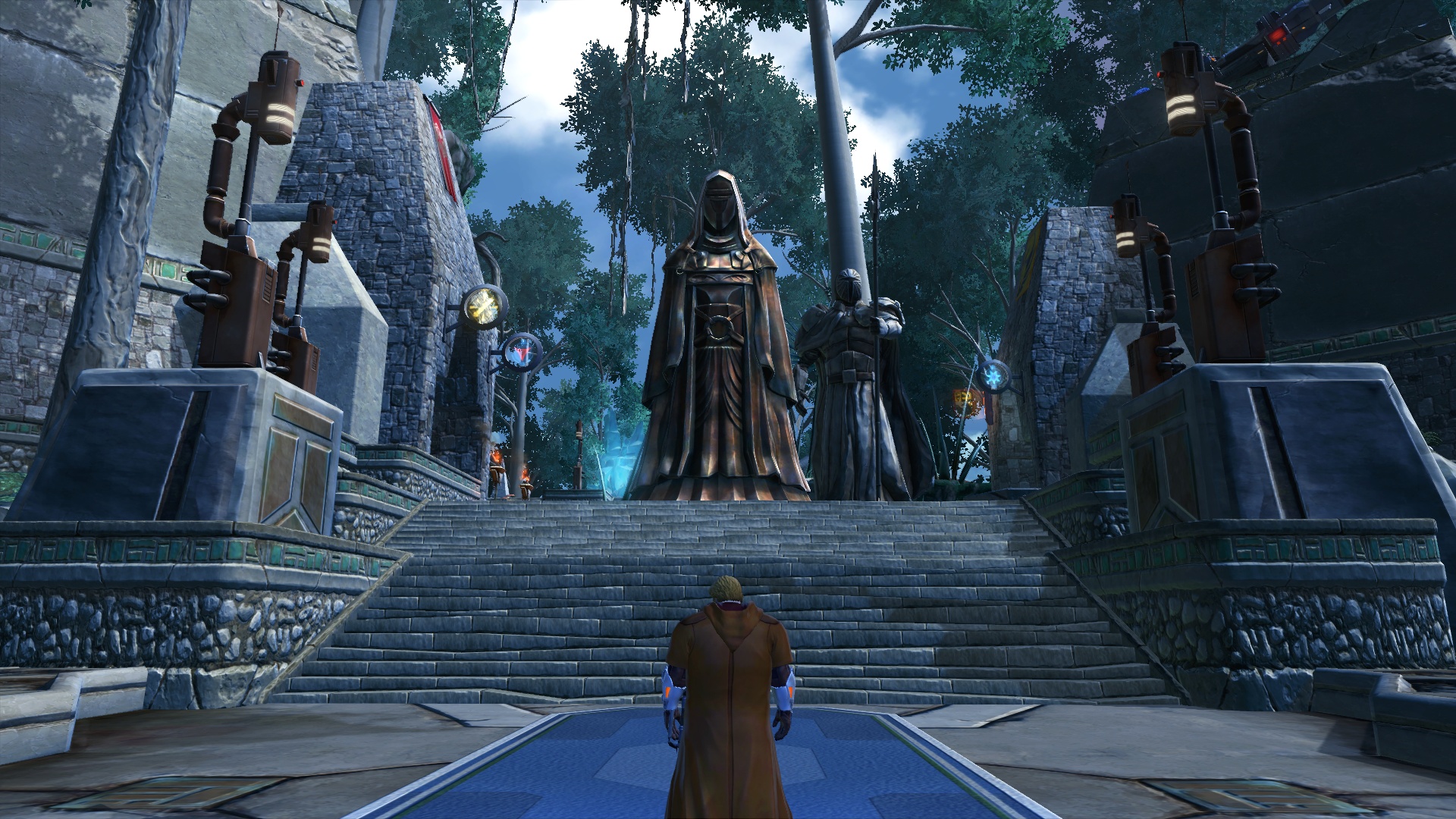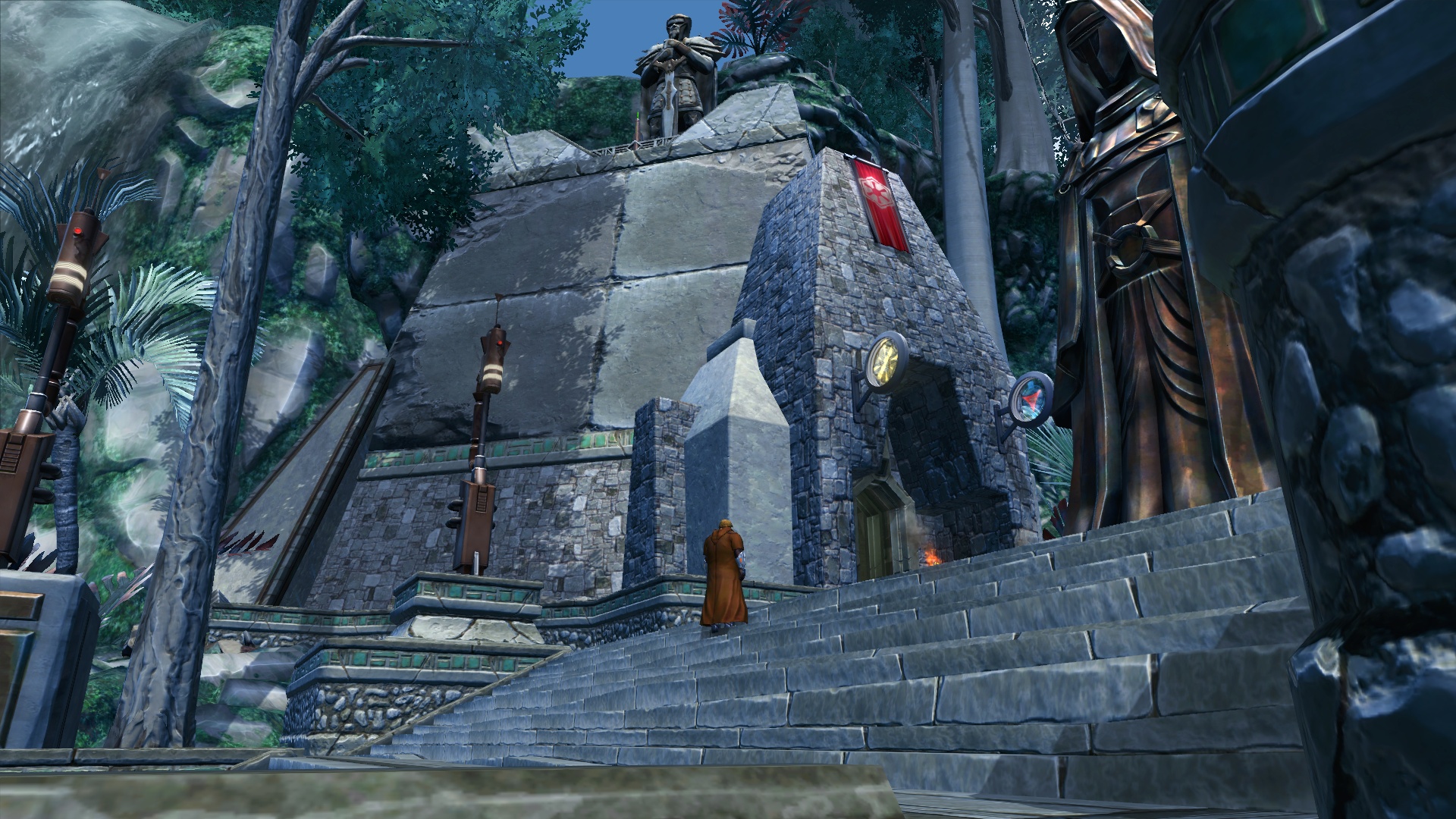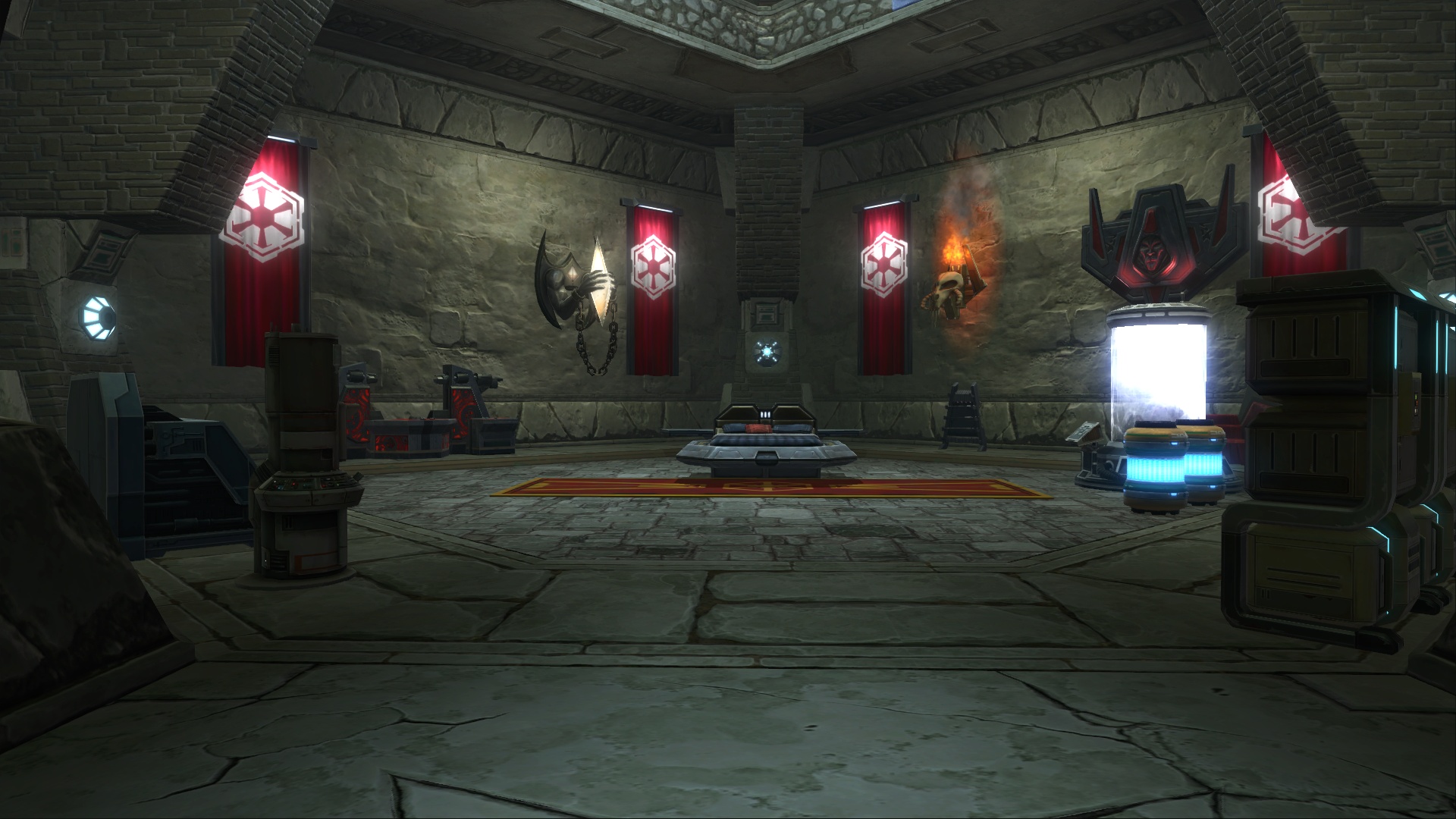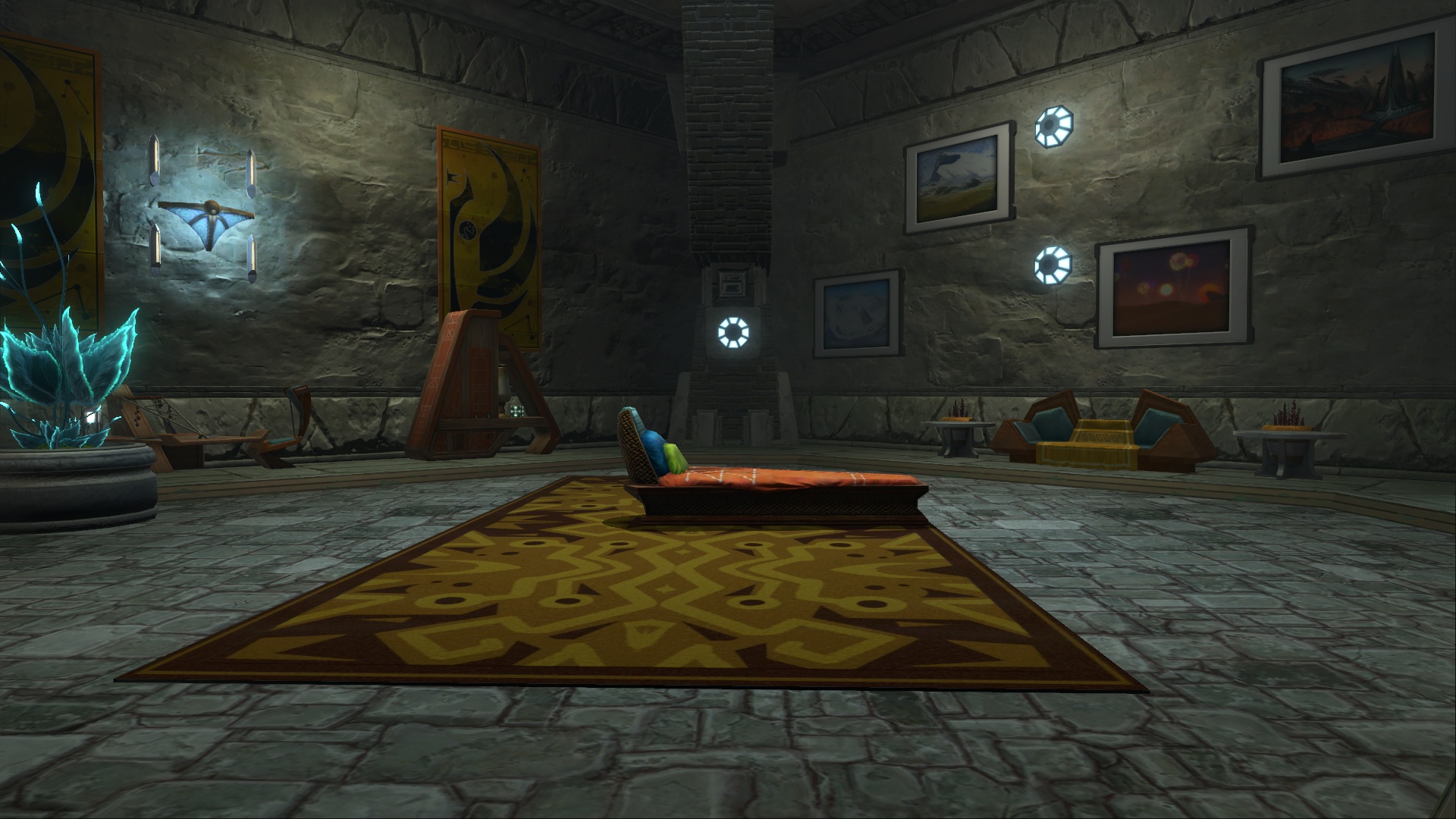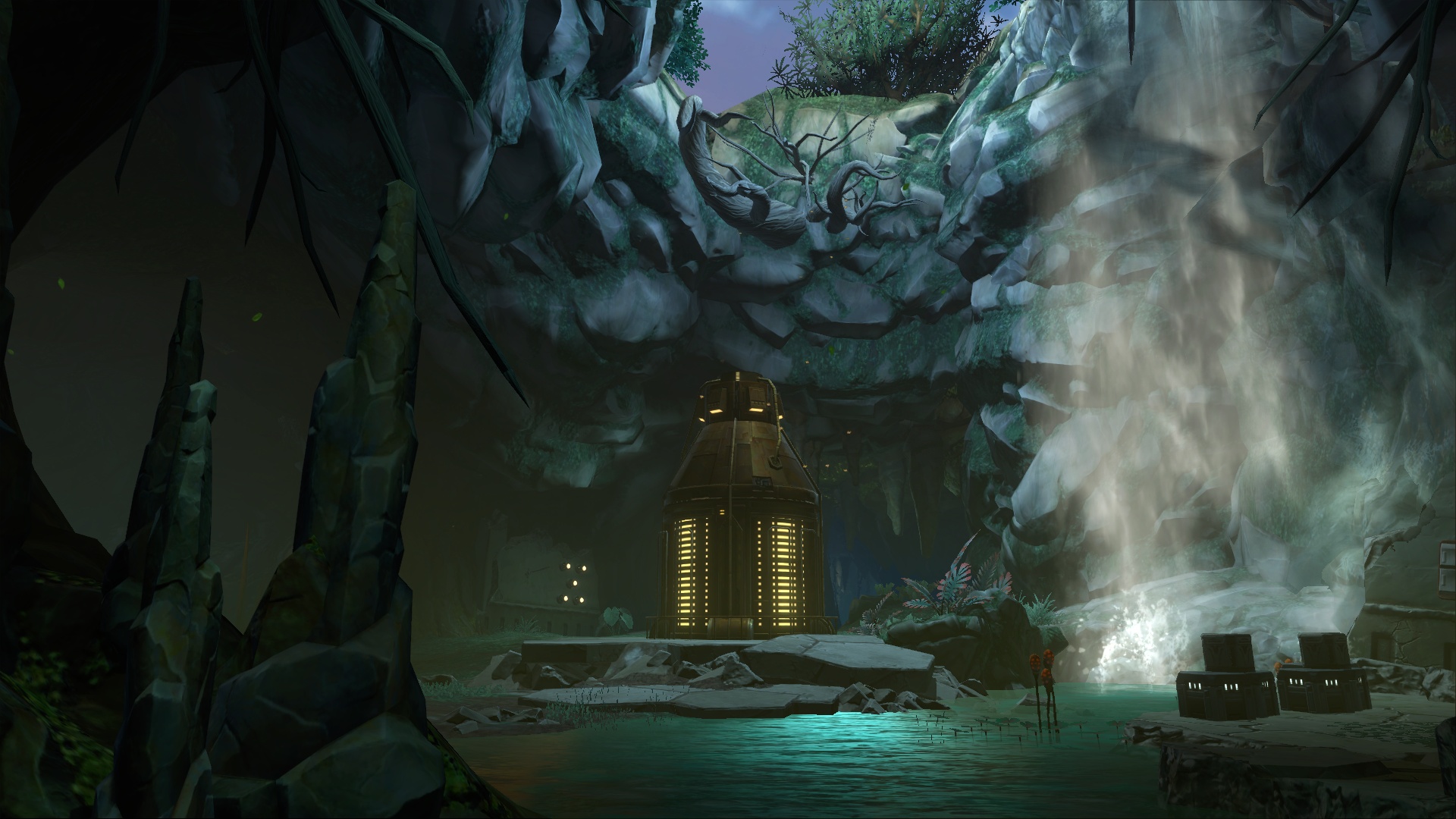 Video:
Information:
I previously had a Nar Shaddaa stronghold that I posted about on this site, but I decided to shift my main stronghold to Yavin-4 because of the number of centerpiece hooks.
My Yavin-4 Stronghold is a home for alts of both factions, you'll often see Republic decorations right next to Imperial decorations. Maybe I'm making a statement about the whole duality of man thing. 🙂
A pity we're limited to 15 screenshots, some of the landscape views from Yavin-4 are really impressive and ended up on the cutting room floor.
Screenshot info:
1. View from the landing pad.
2. Looking back from the entrance to the landing pad.
3. For practical use, you need the mail/storage/GTN near the entrance.
4. Party going on in the main hall. Is HK hitting on Scorpio? Are Doc, Theran, and Dr. Lokin having a consultation?
5. Temple Room 1 displays antiquities and provides quiet contemplation of the waterfall.
6. Temple Room 2 is the communications, command and control center.
7. Temple Basement is repurposed as the master bedroom.
8. Kira enjoys the balcony view from the Temple Basement balcony.
9. The Temple Balcony serves as the trophy room (yes, I need more ops/flashpoint trophies).
10. Temple Balcony from the opposite angle.
11. Bridge on the way to Sanctuary 1 & 2, what better for TOR than statues of Revan & Mandalore.
12. Outside Sanctuary 1, what better for the roof of an Imperial-themed guest room than Naga Sadow?
13. Sanctuary 1 is an Imperial-themed guest room.
14. Sanctuary 2 is a Voss-themed guest room. Some guests have complained about moss problems in the guest rooms.
15. What better spot for the fusion reactor than a Hidden Cave?