Tatooine Homestead: Haruss & Sorau's Homestead on The Red Eclipse
Submitted by: Haruss
Publicly Listed: Neutral
Family house for my entire Legacy headed by the two main characters – Haruss & Sorau. I aimed at an European-style villa/manor set within Star Wars universe. Mixed organic, tribal, technological and gritty-looking decorations found on Tatooine, Darvannis & Rishi with a more luxurious and pompous ascetic of Corellia, Voss, Makeb & Zakuul, tying it together with the Hutts' design sensibility 😉 Hope you enjoy the results and feel free to visit my Stronghold on The Red Eclipse server!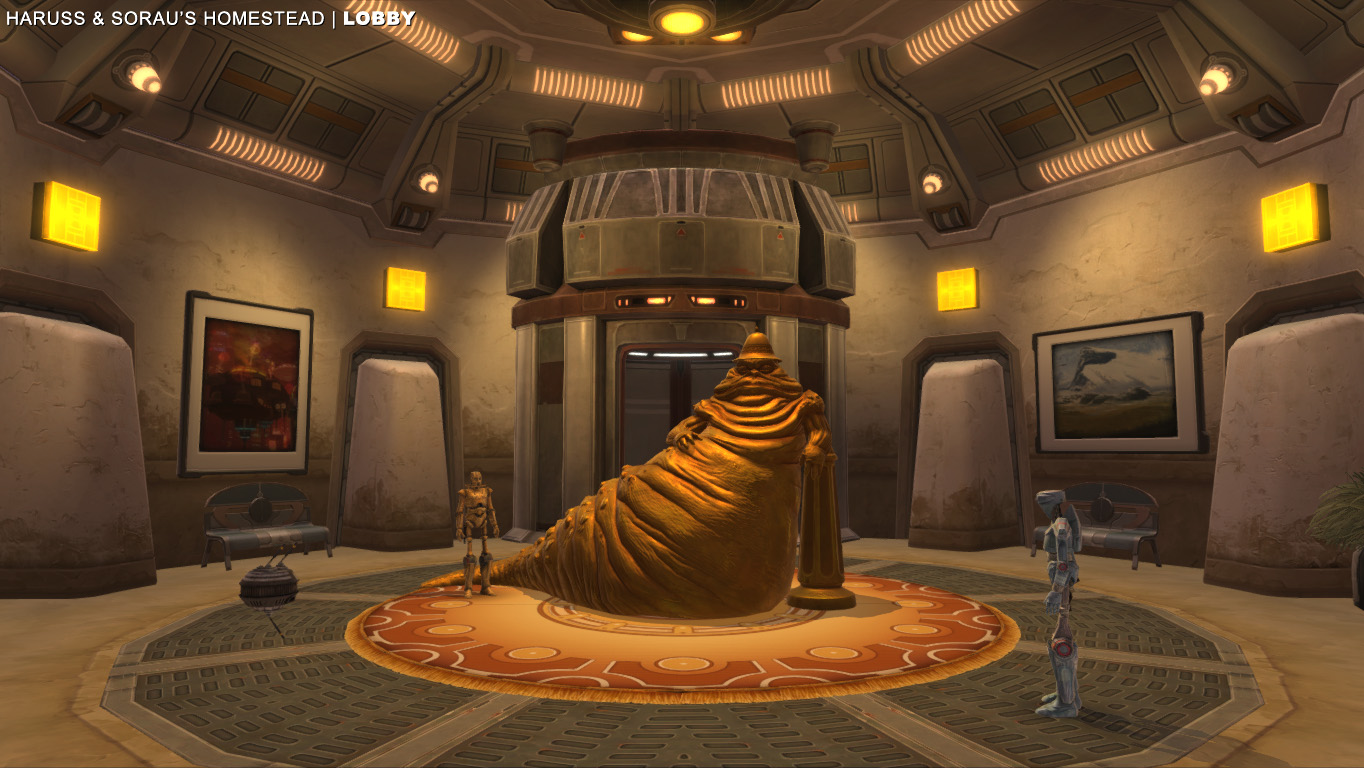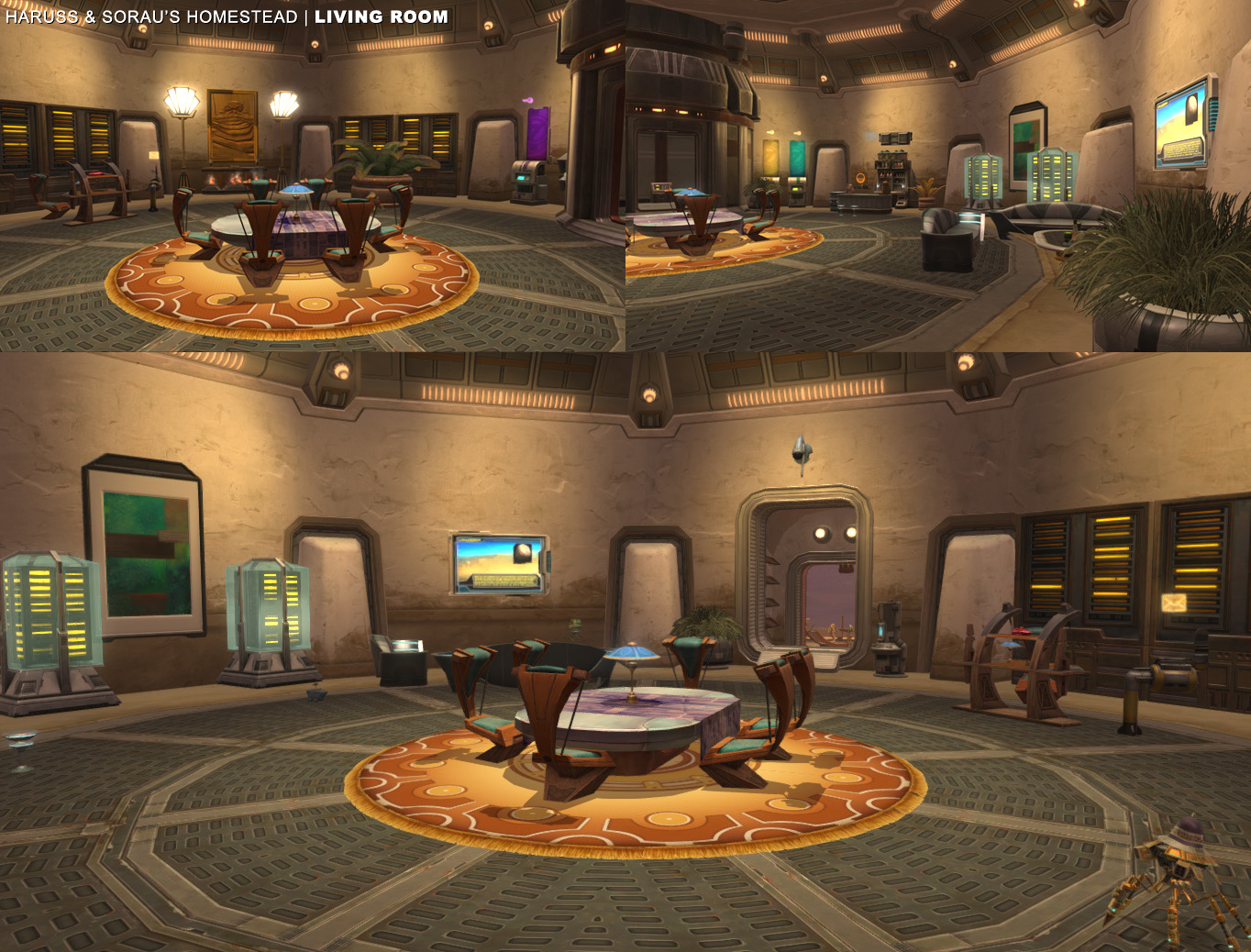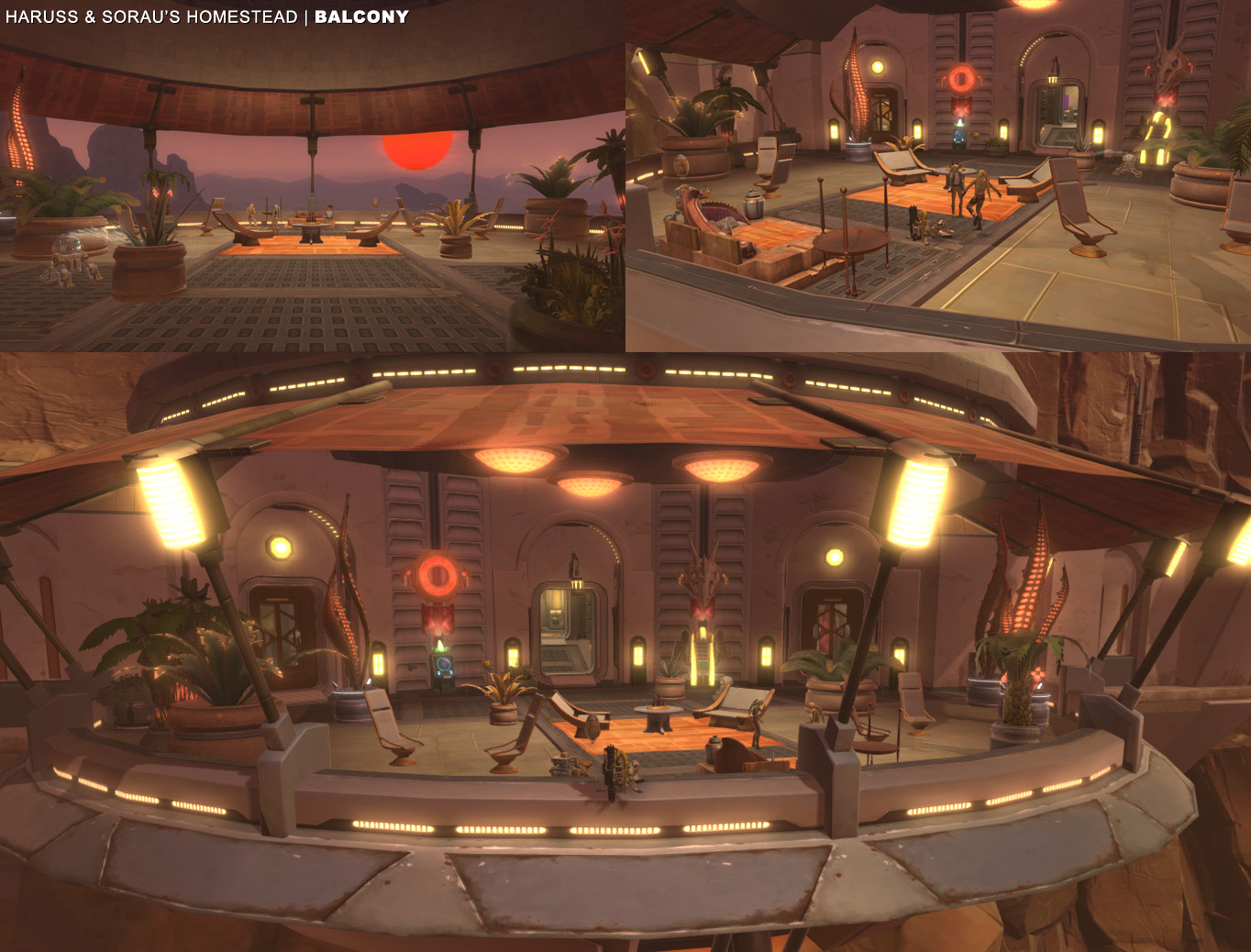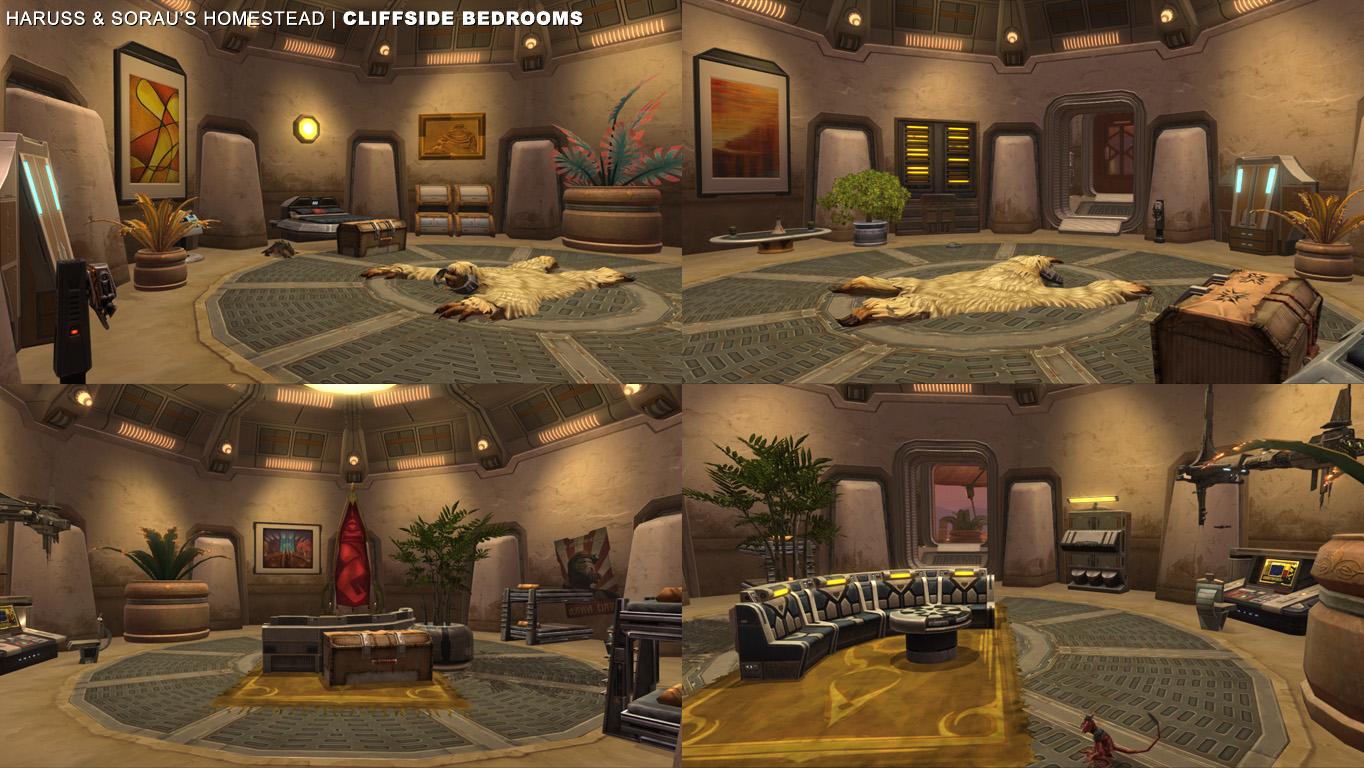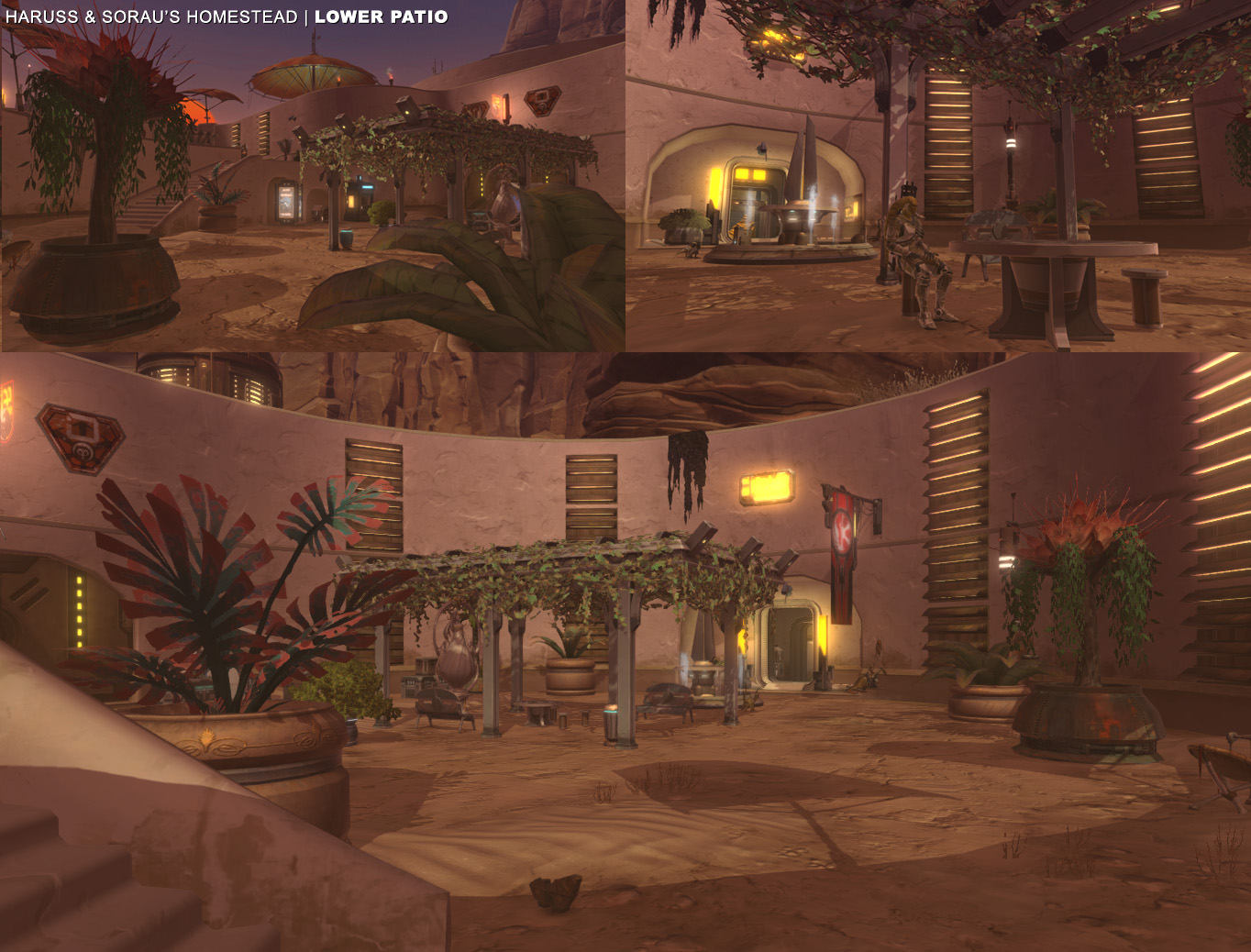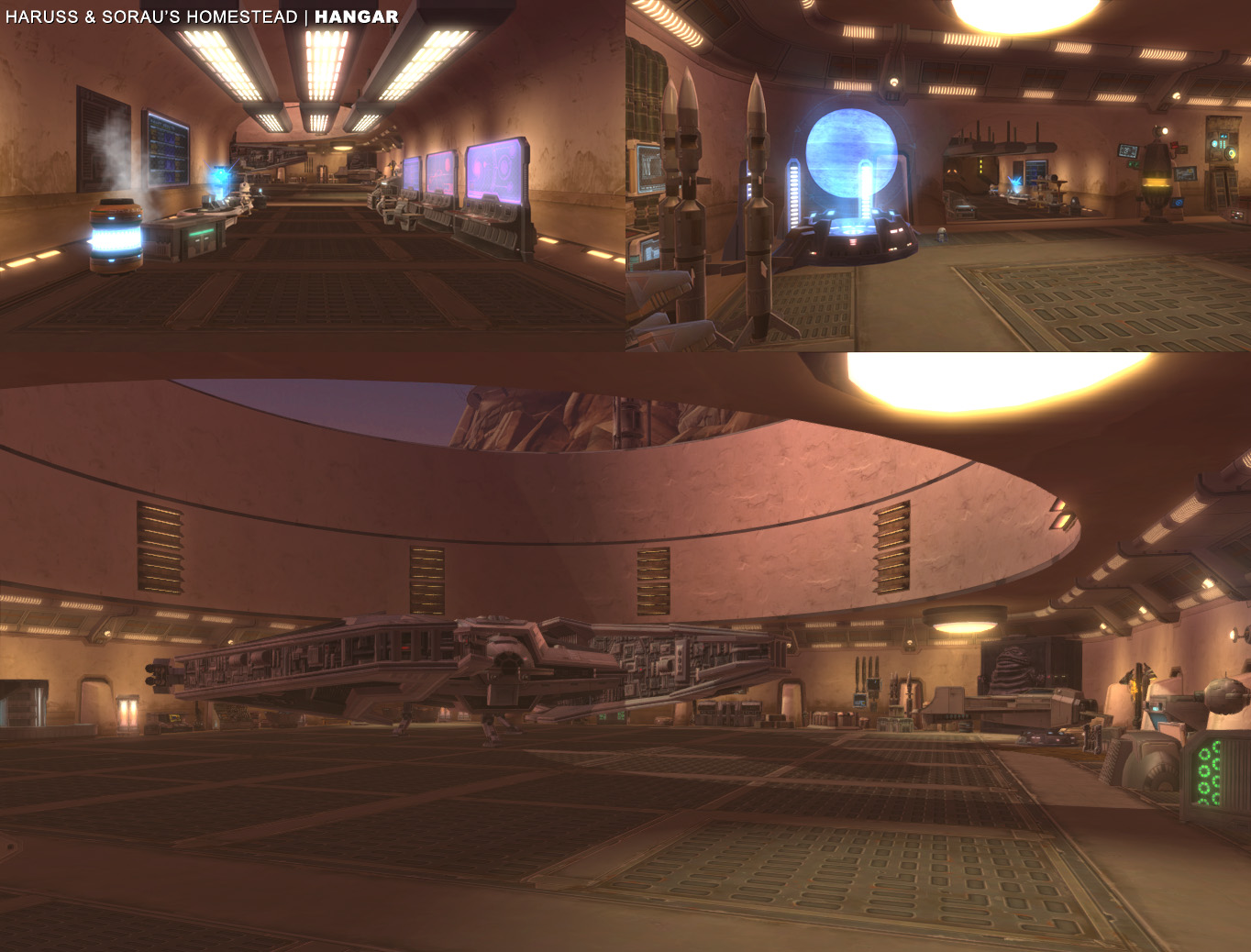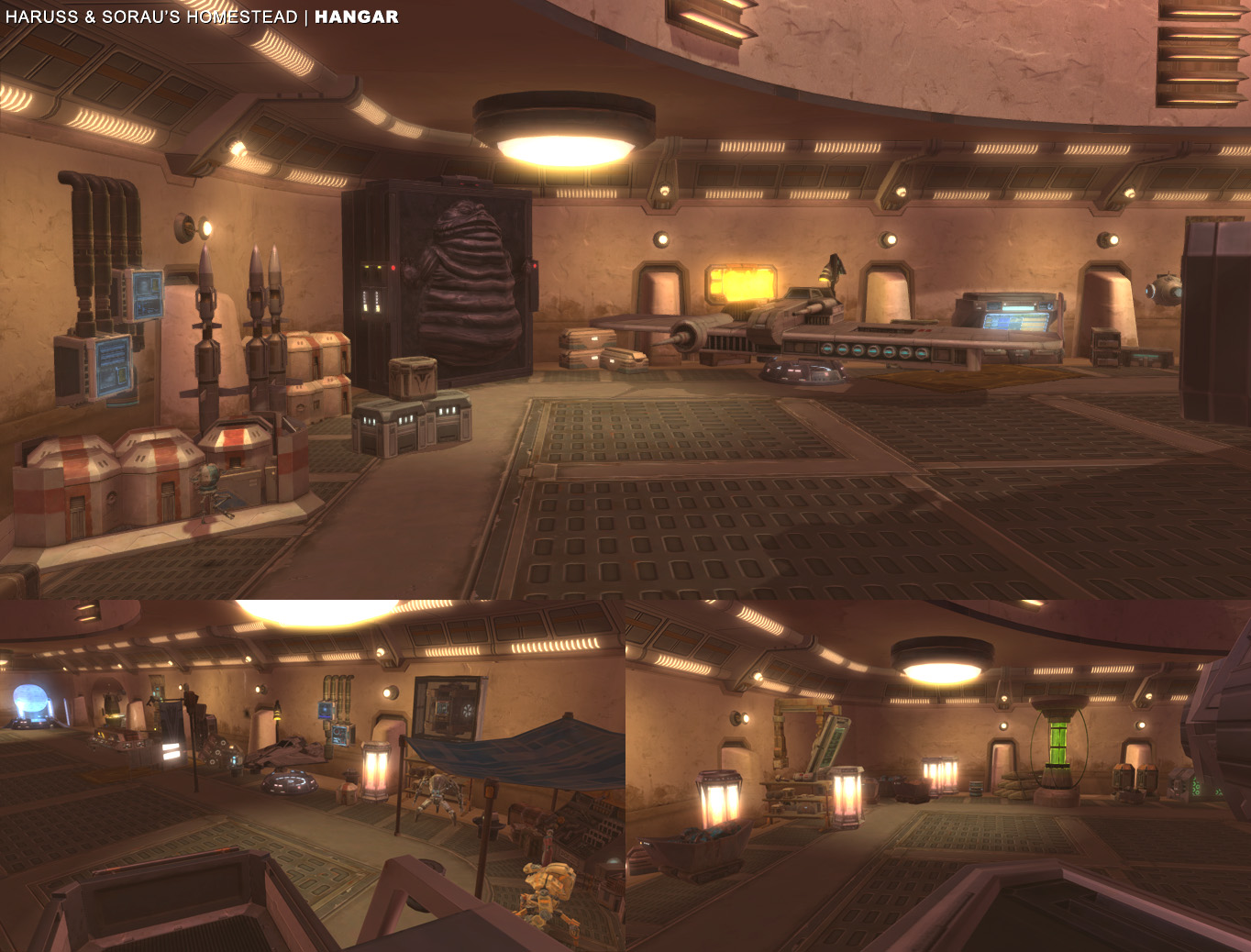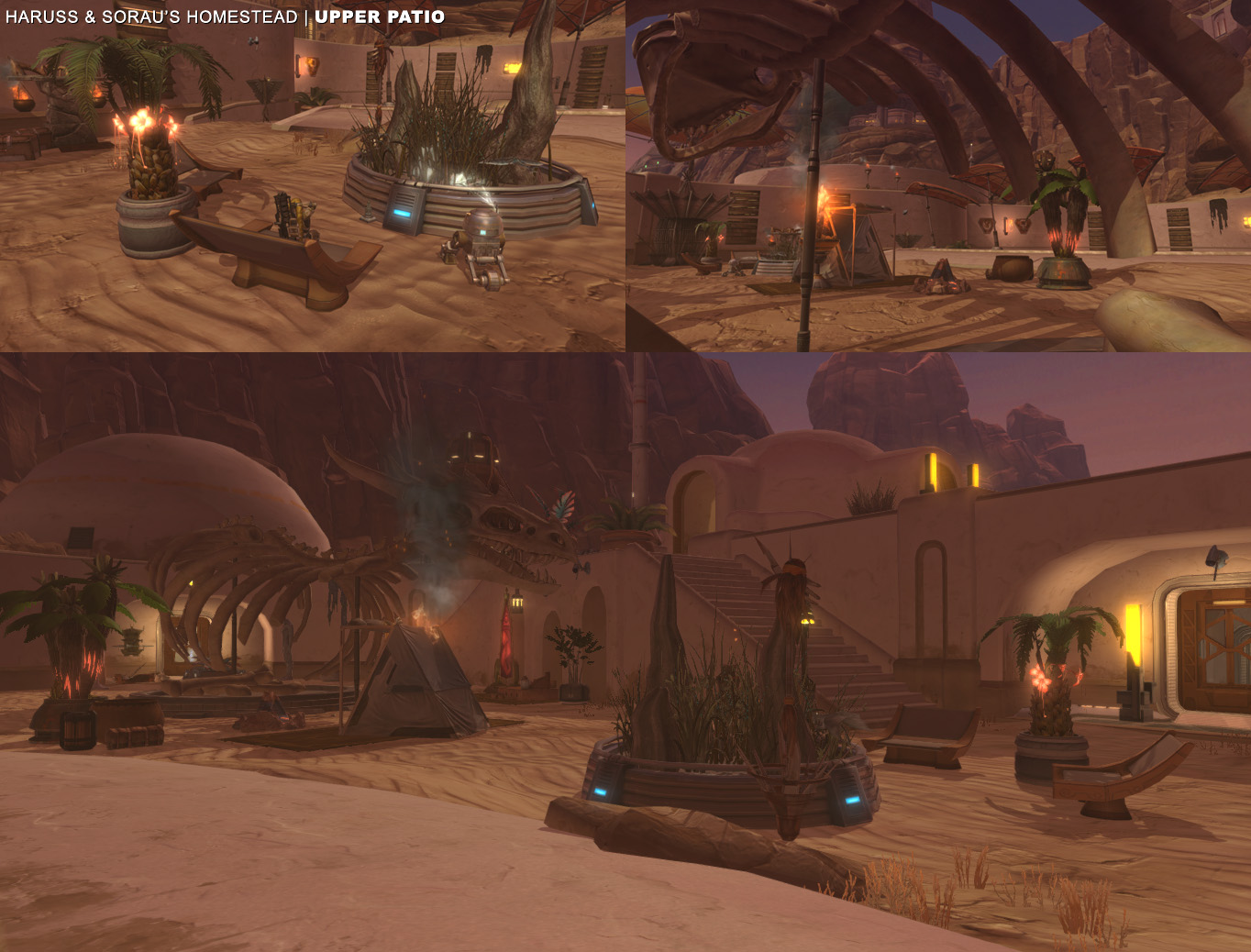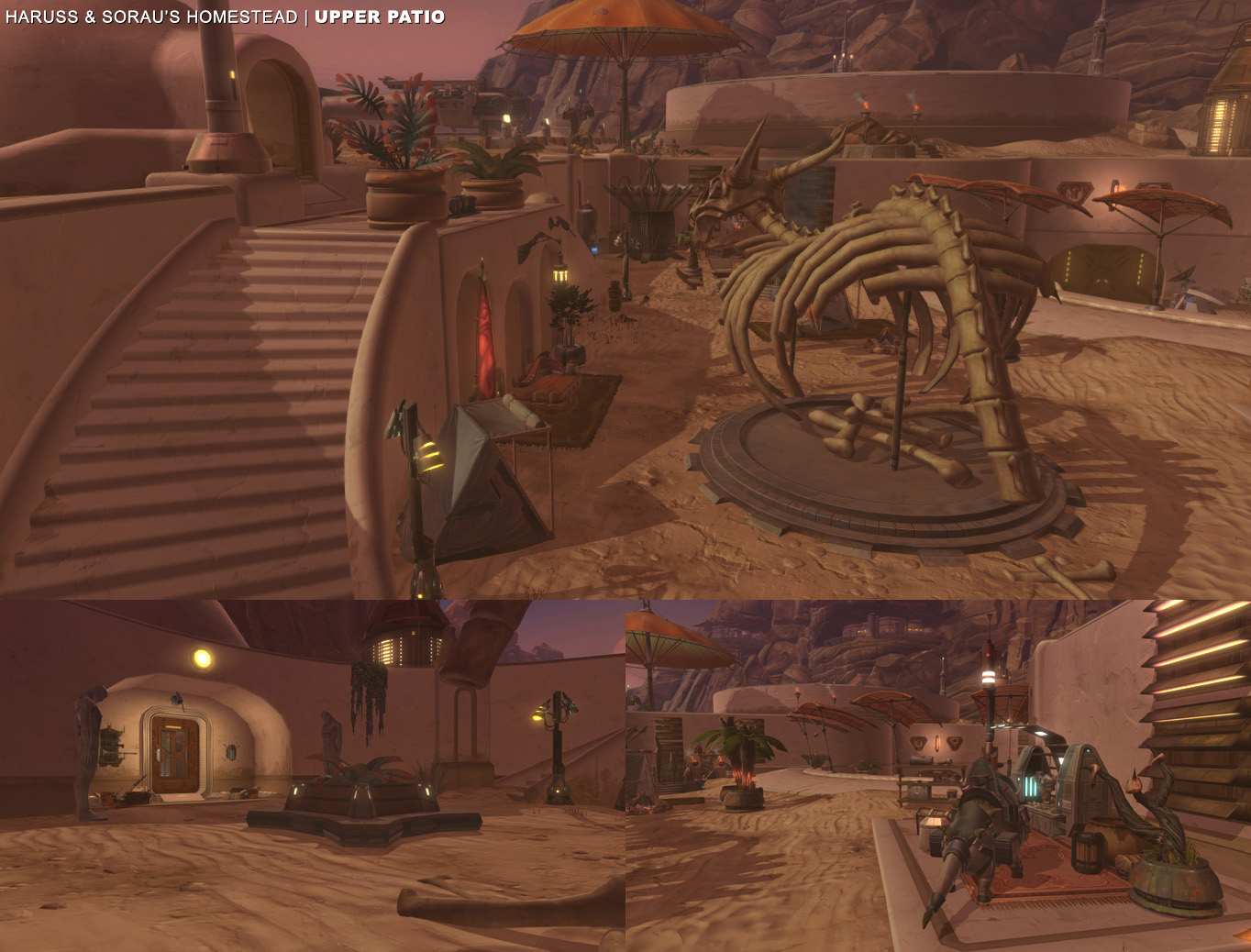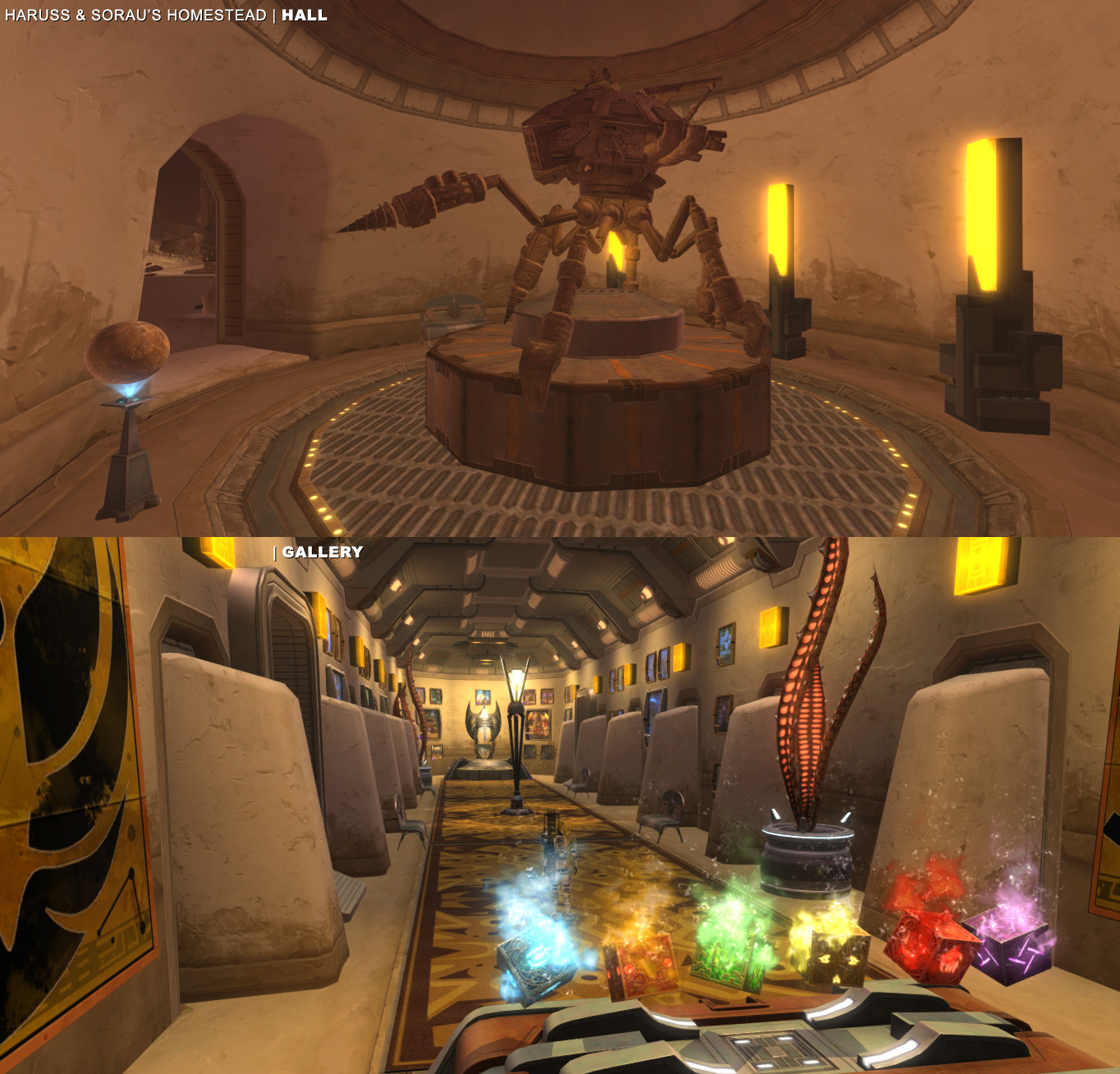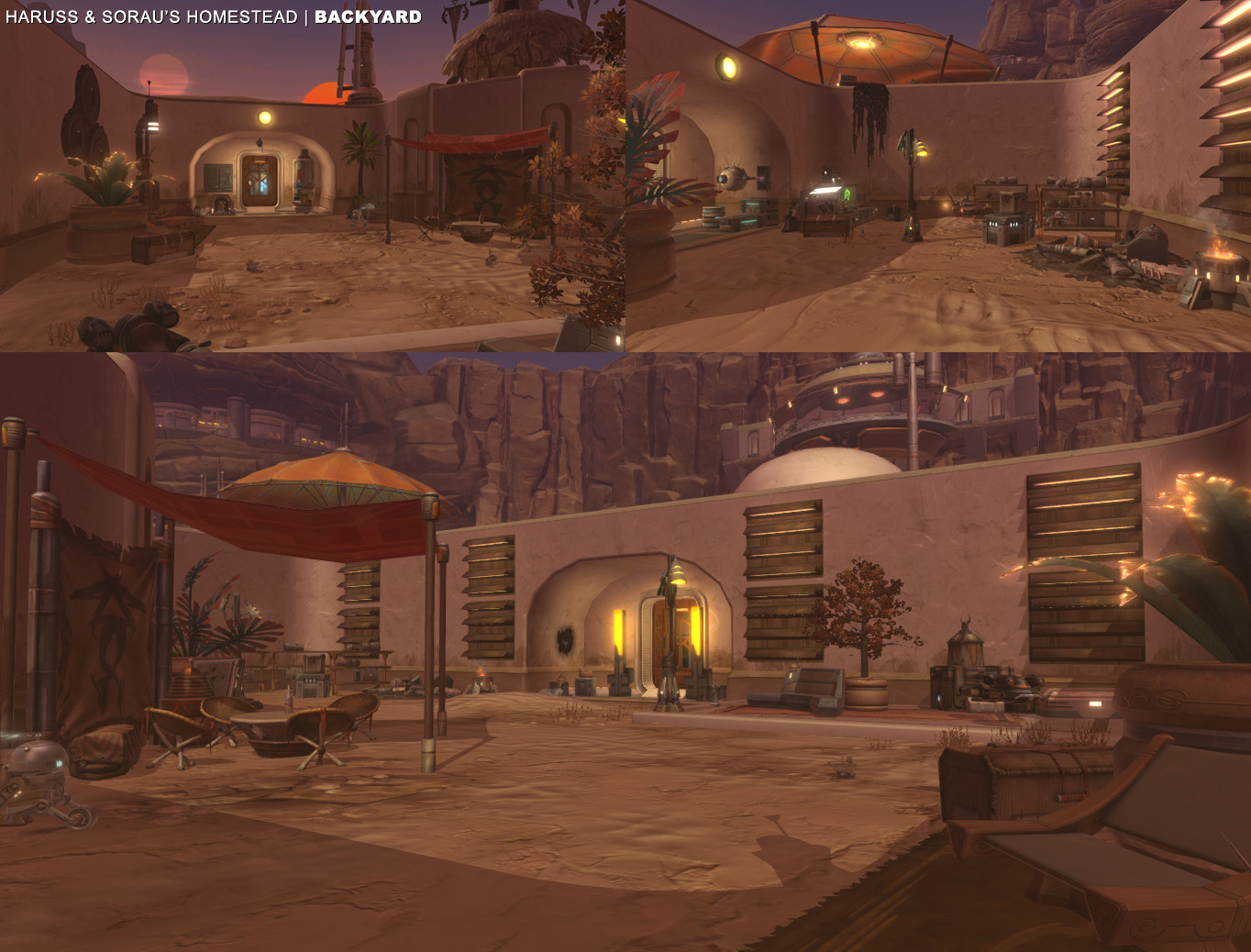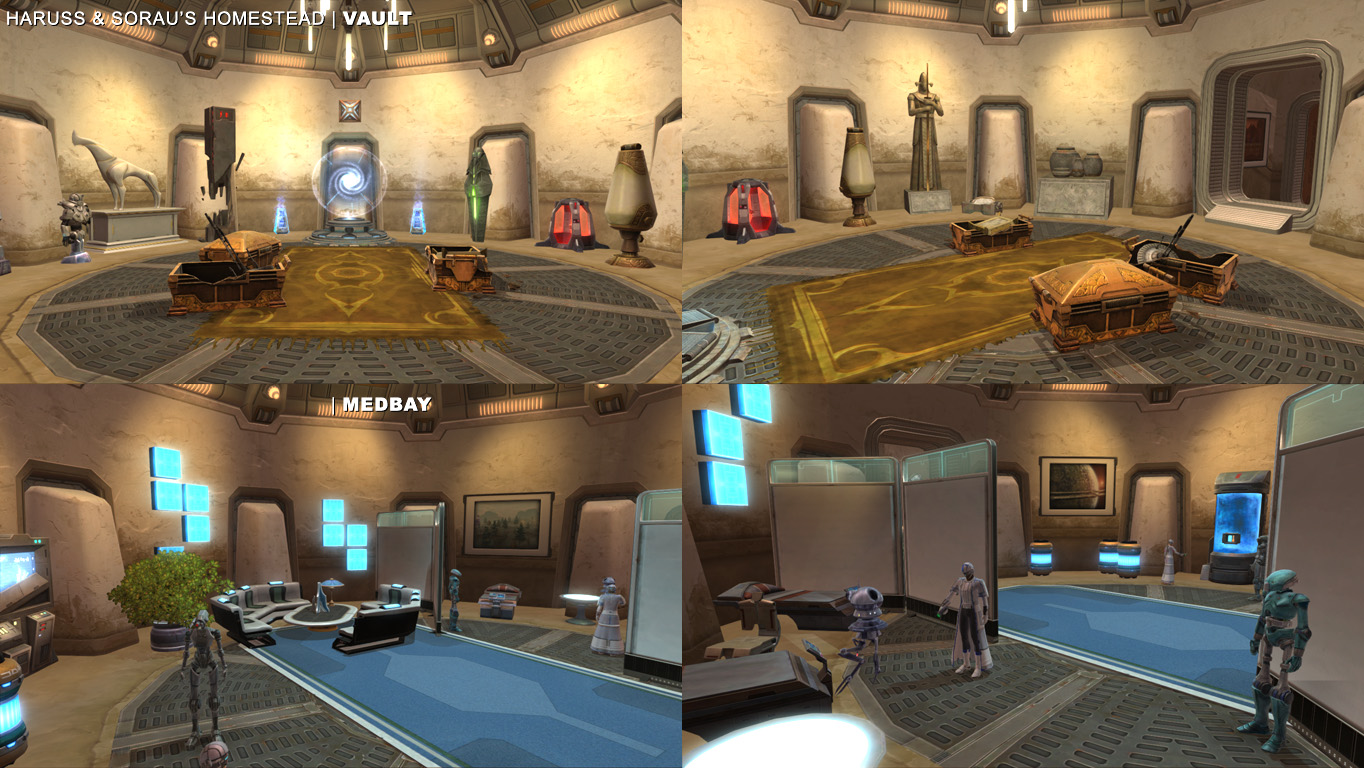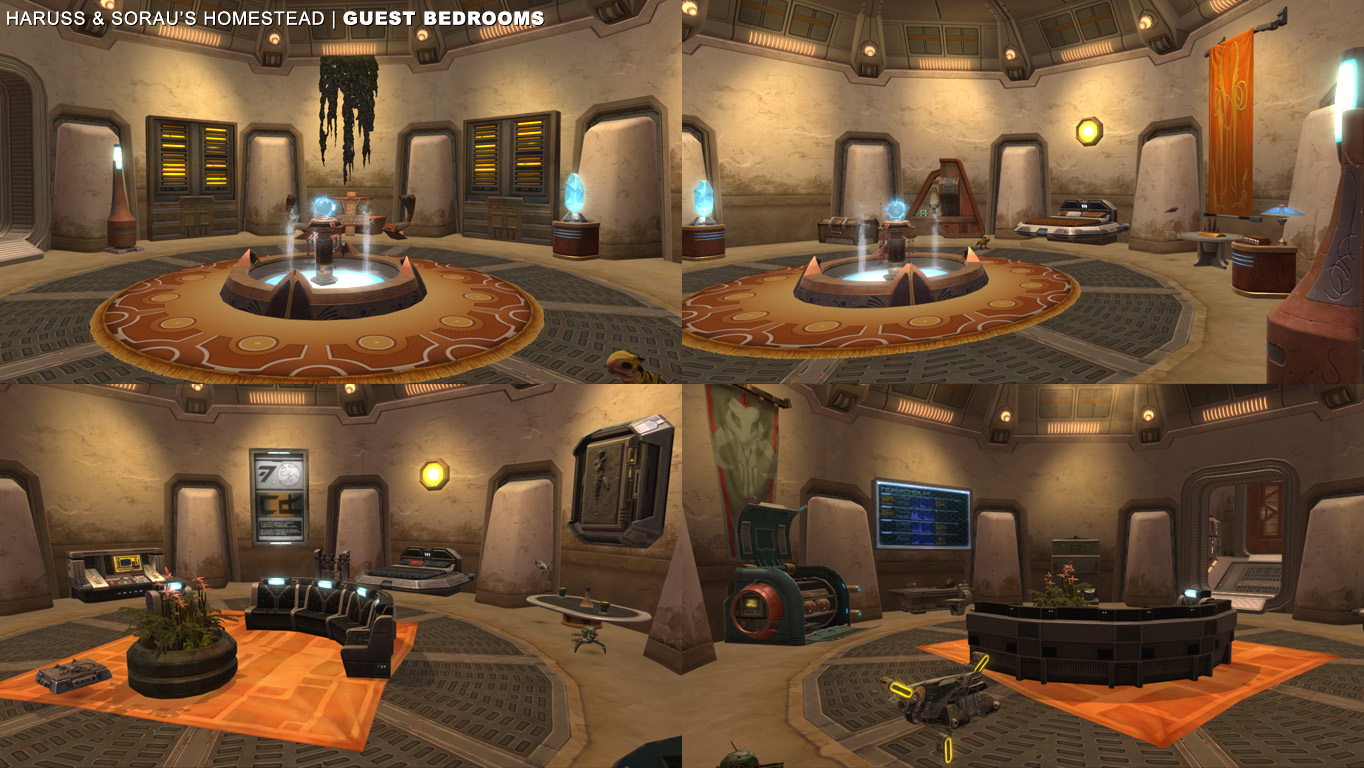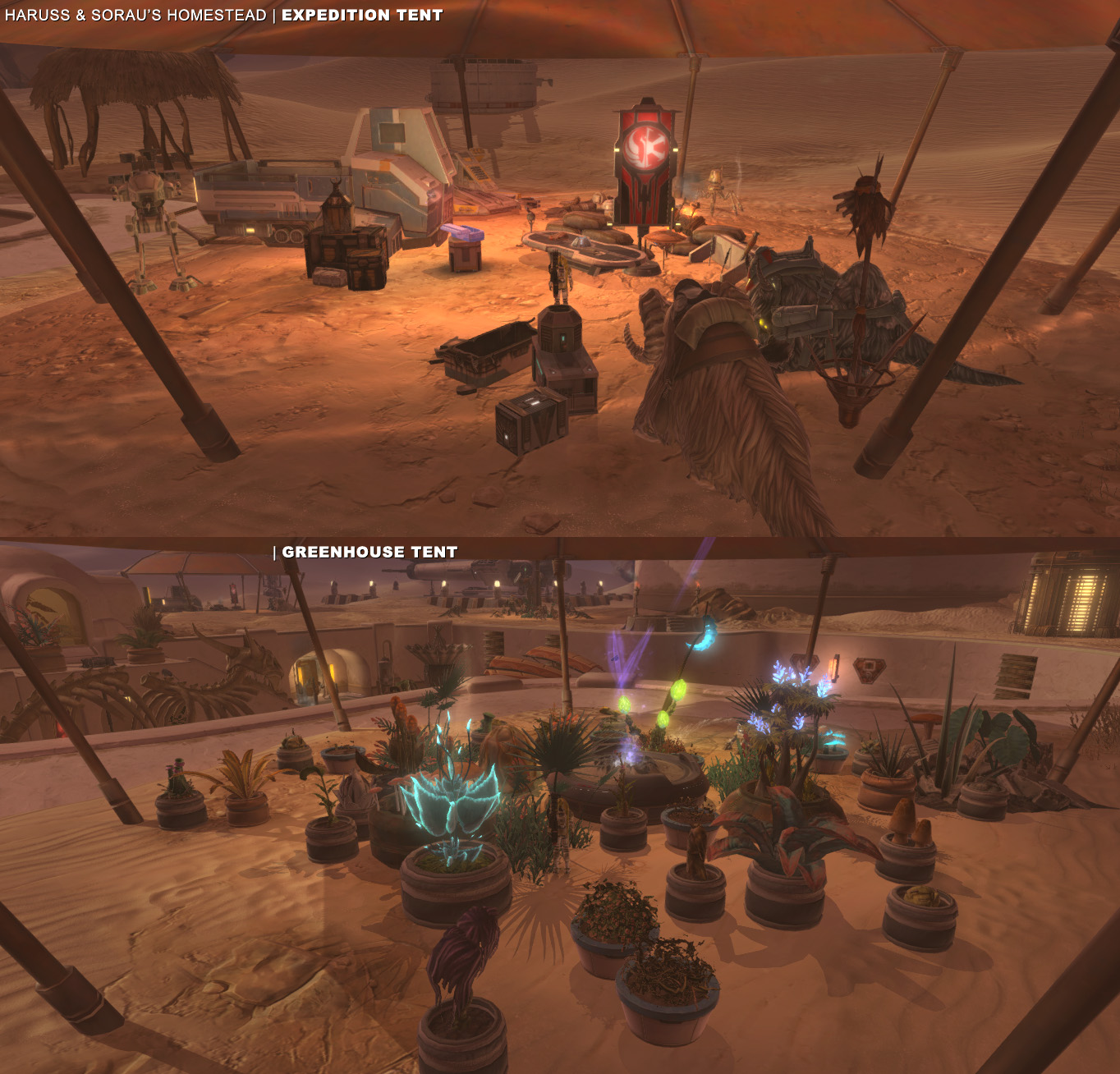 Other Posts by Haruss: