Images:
Kaas City Apartment
Submitted by: Nessien – The Progenitor
Publicly Listed
Empire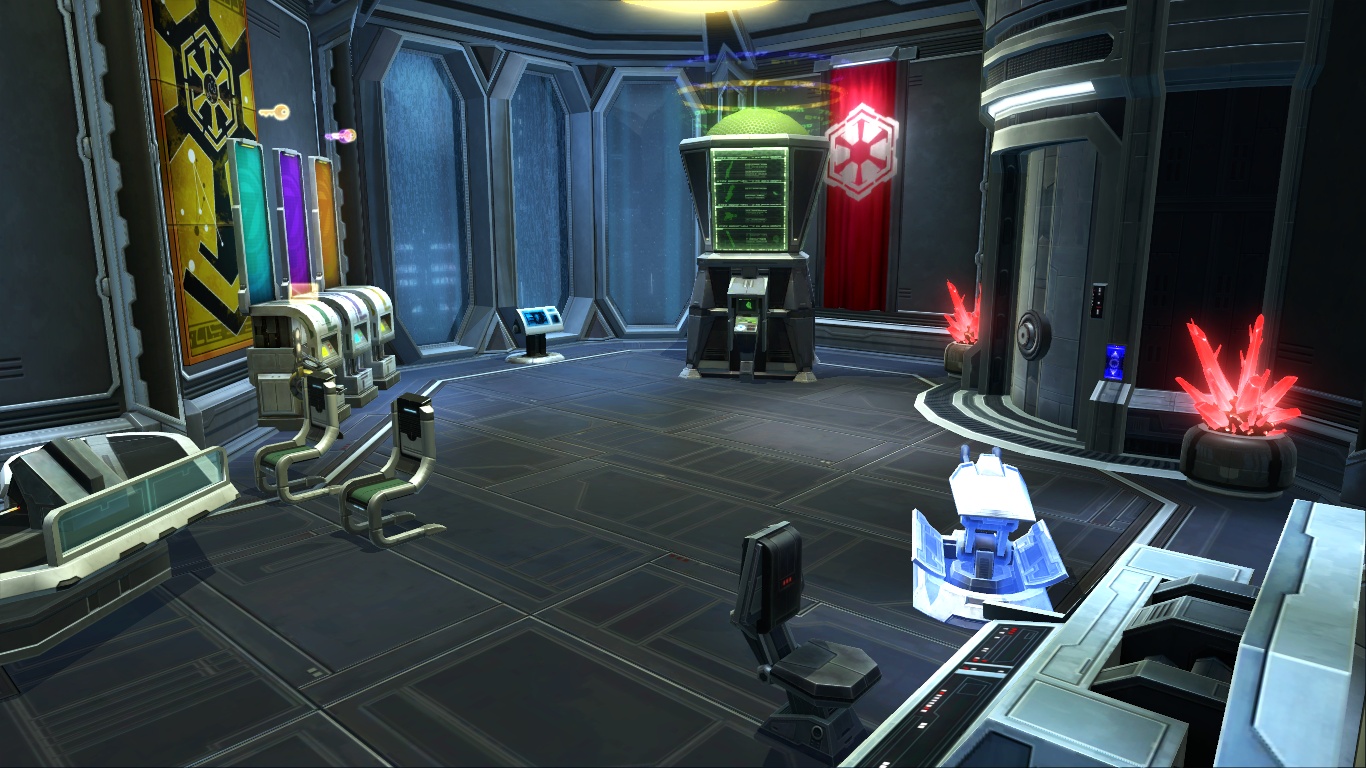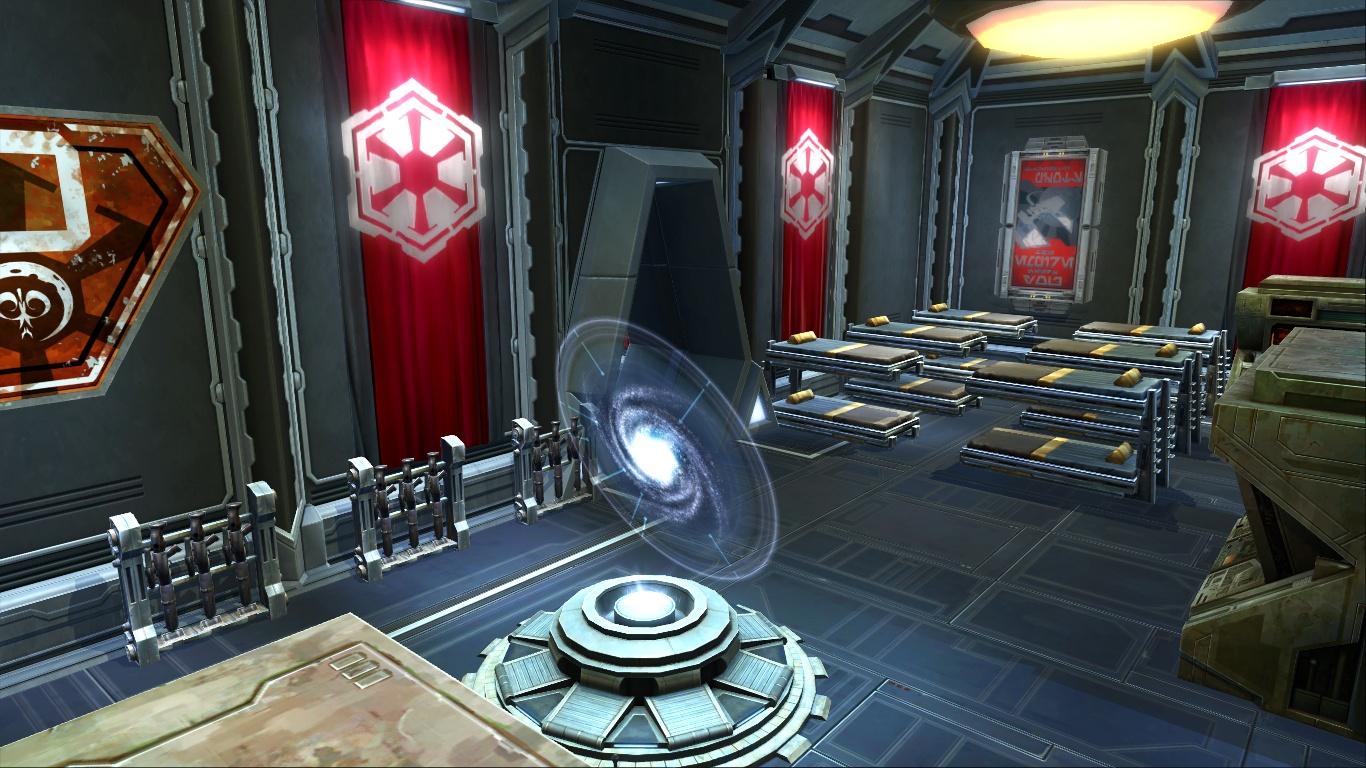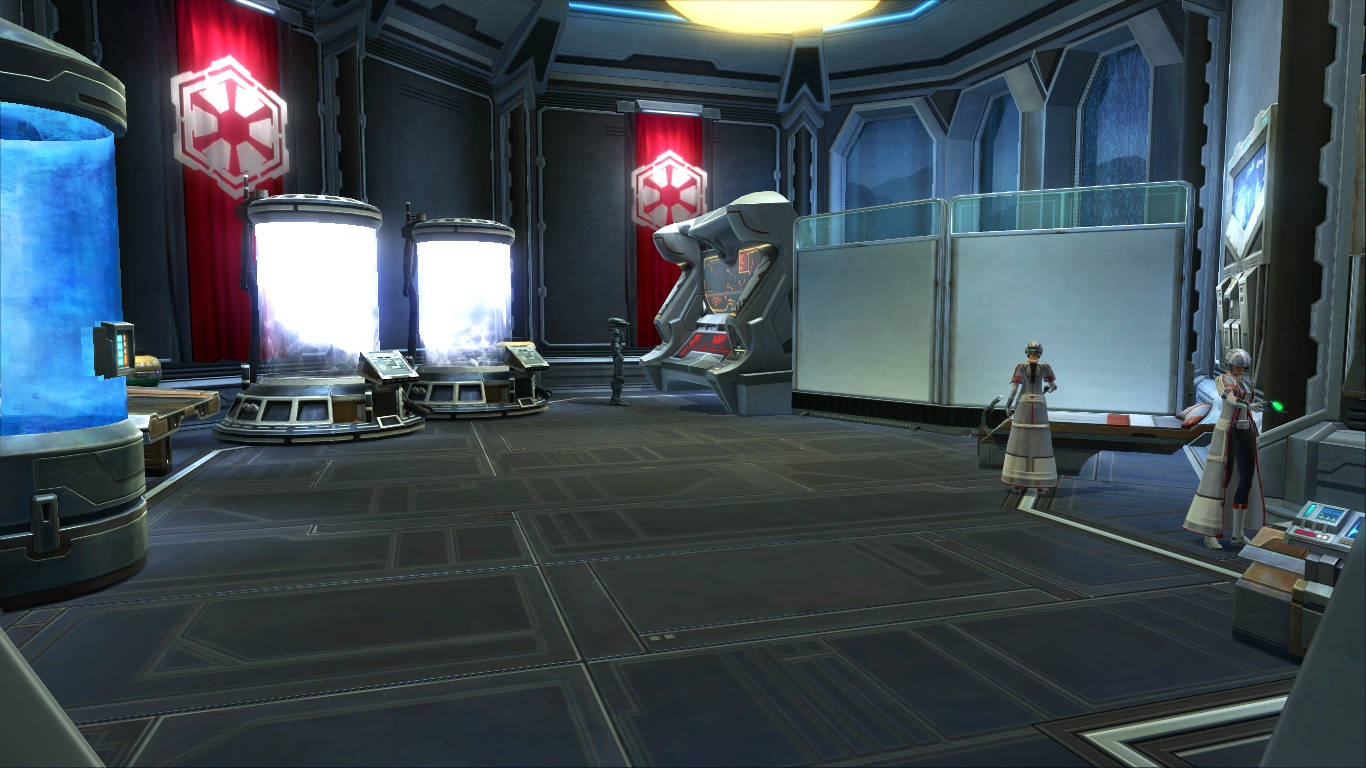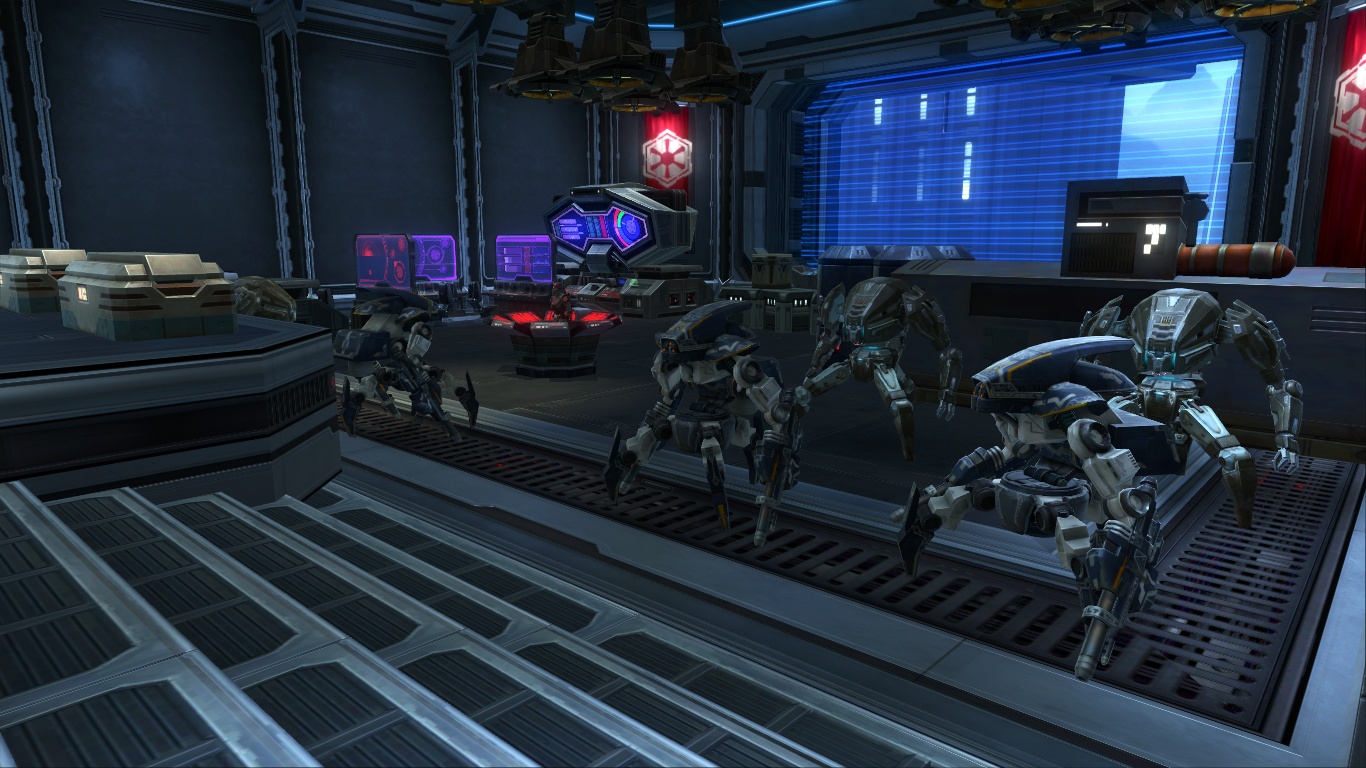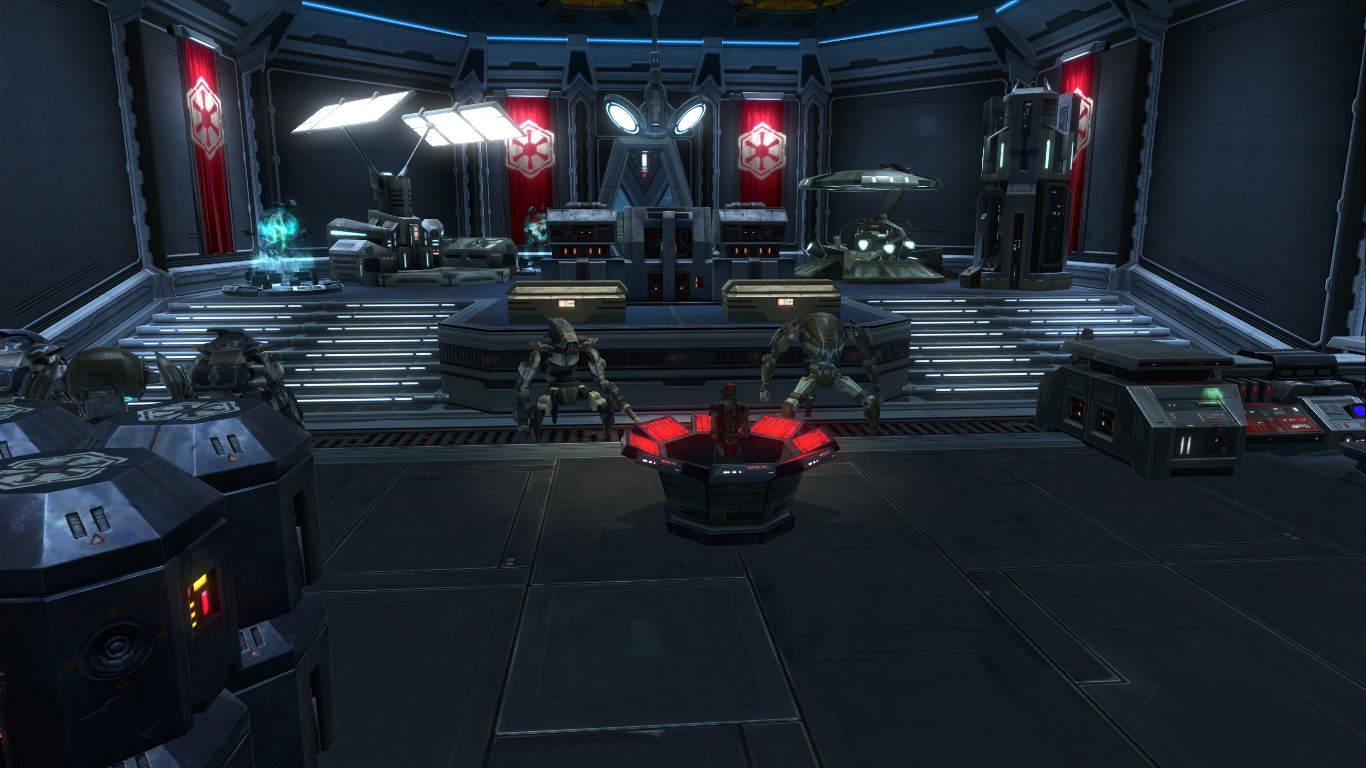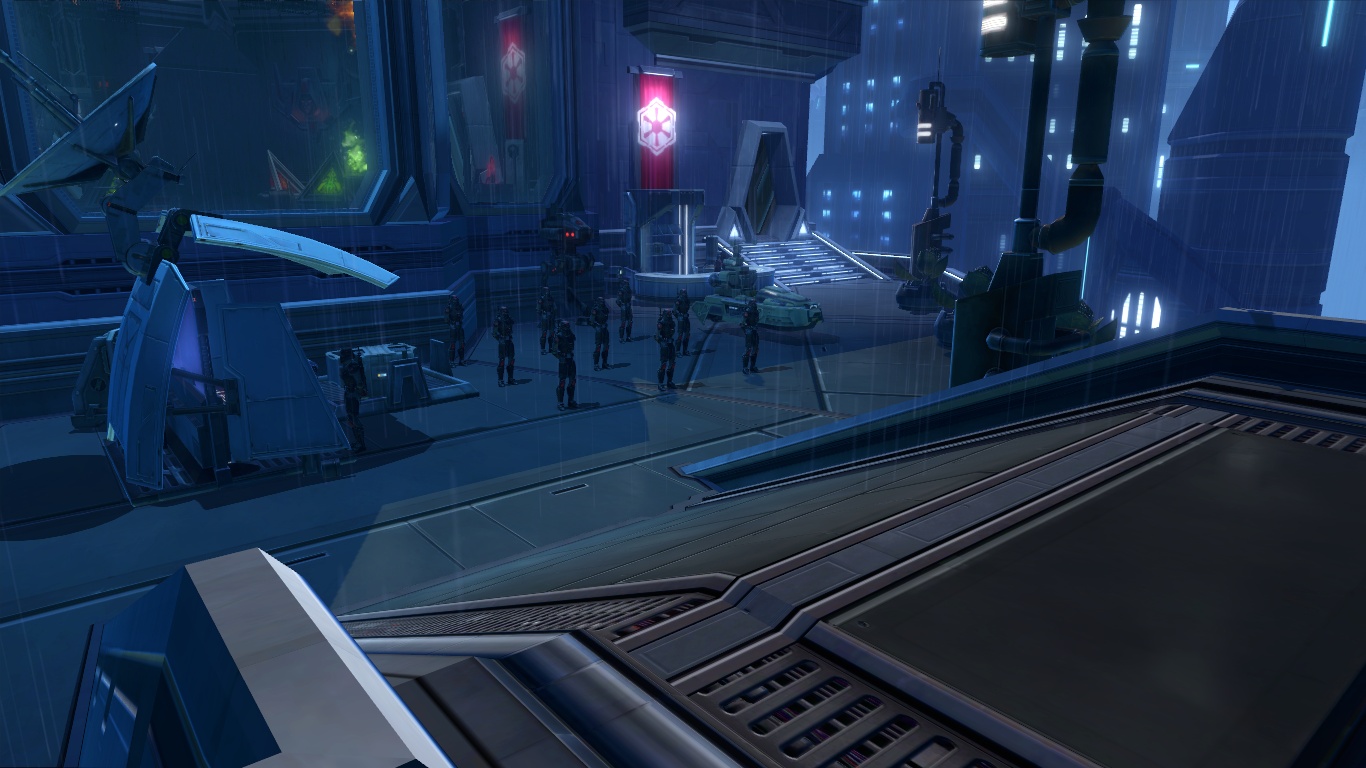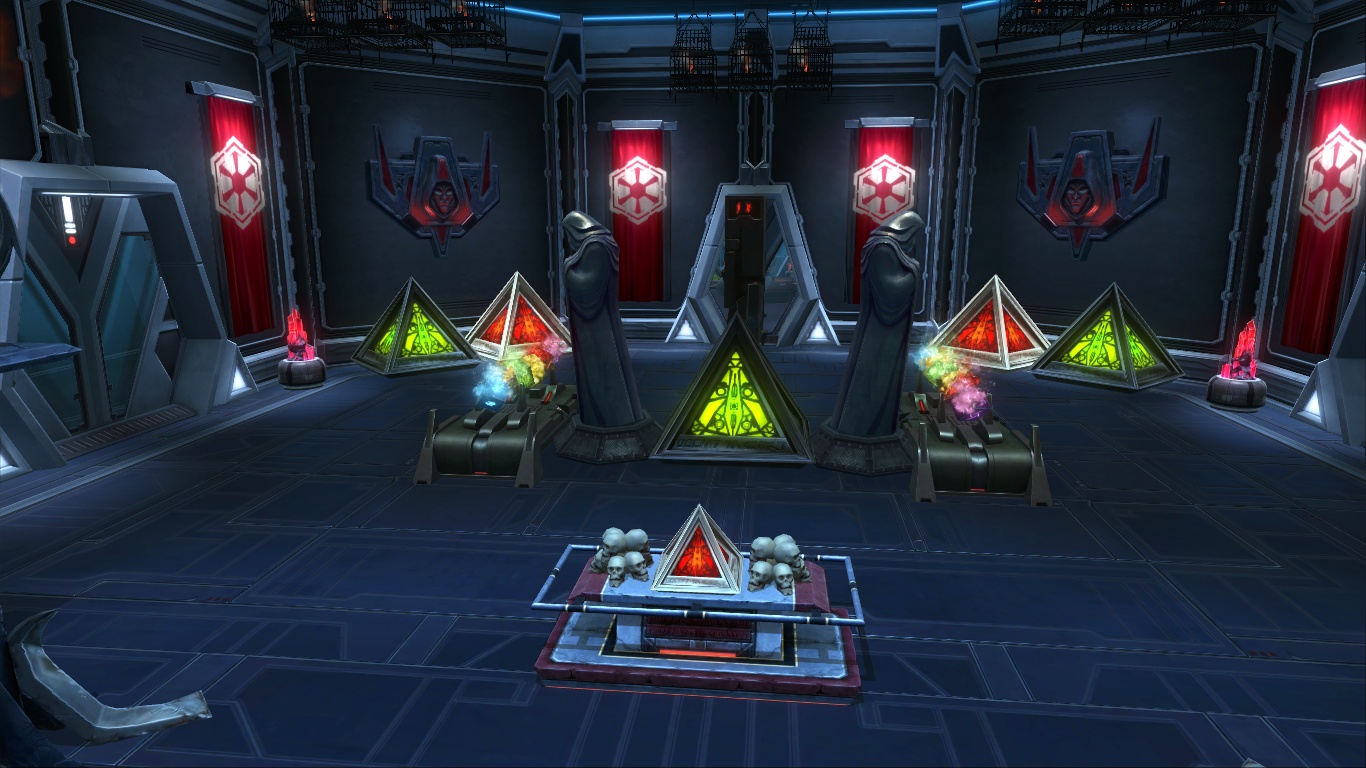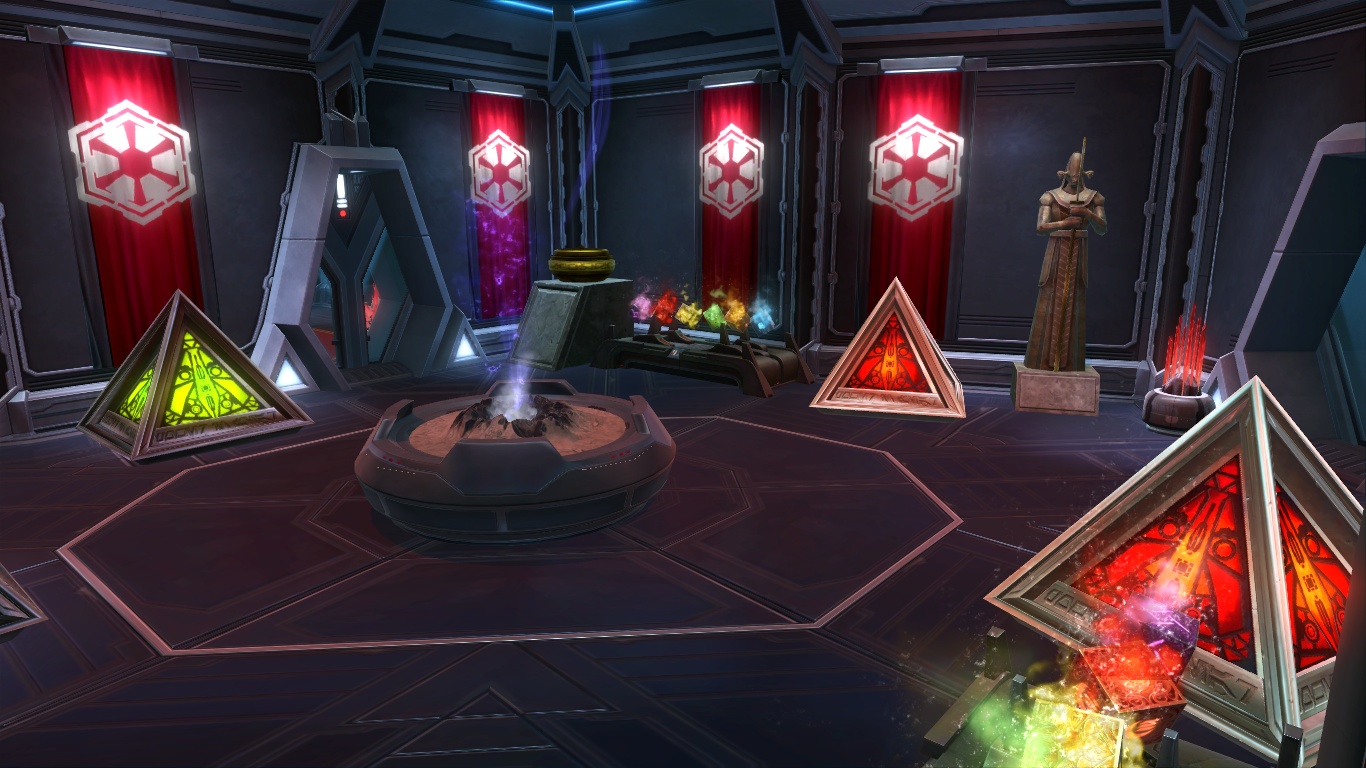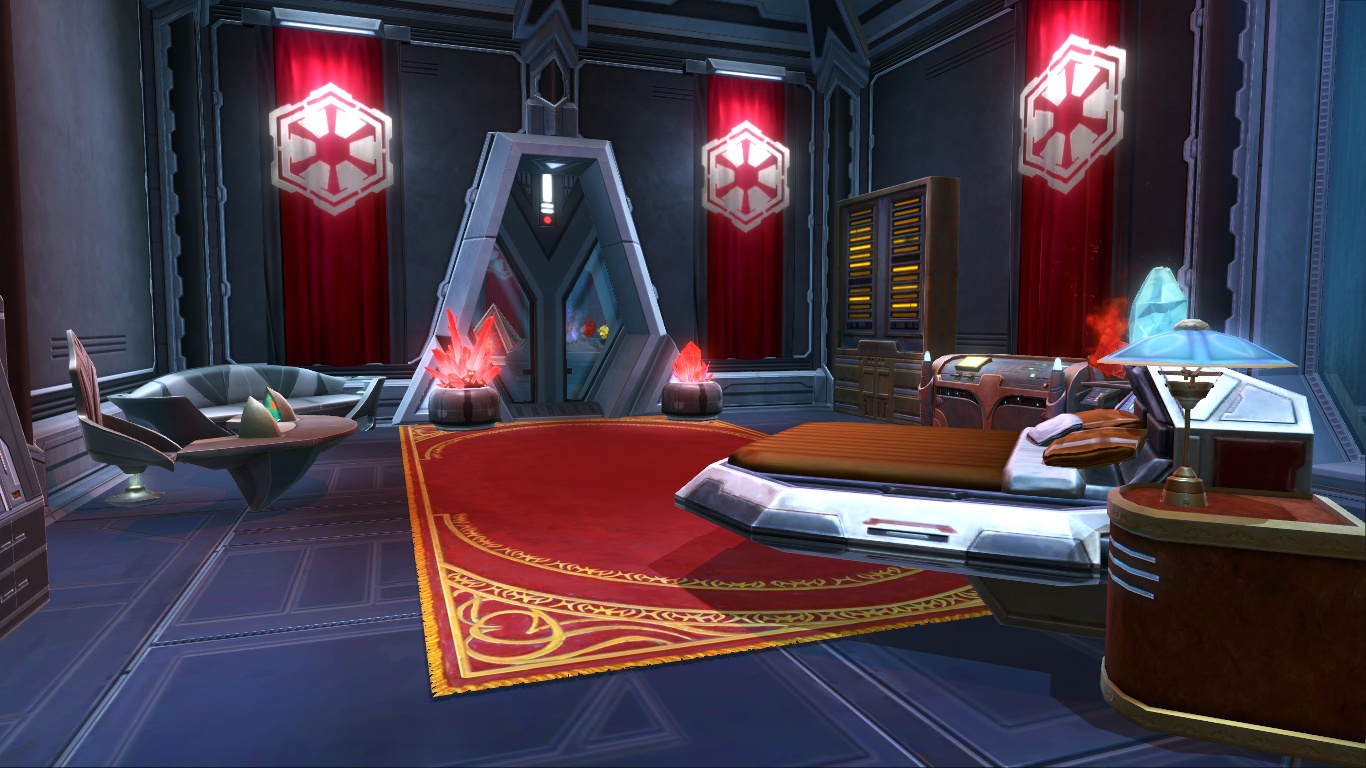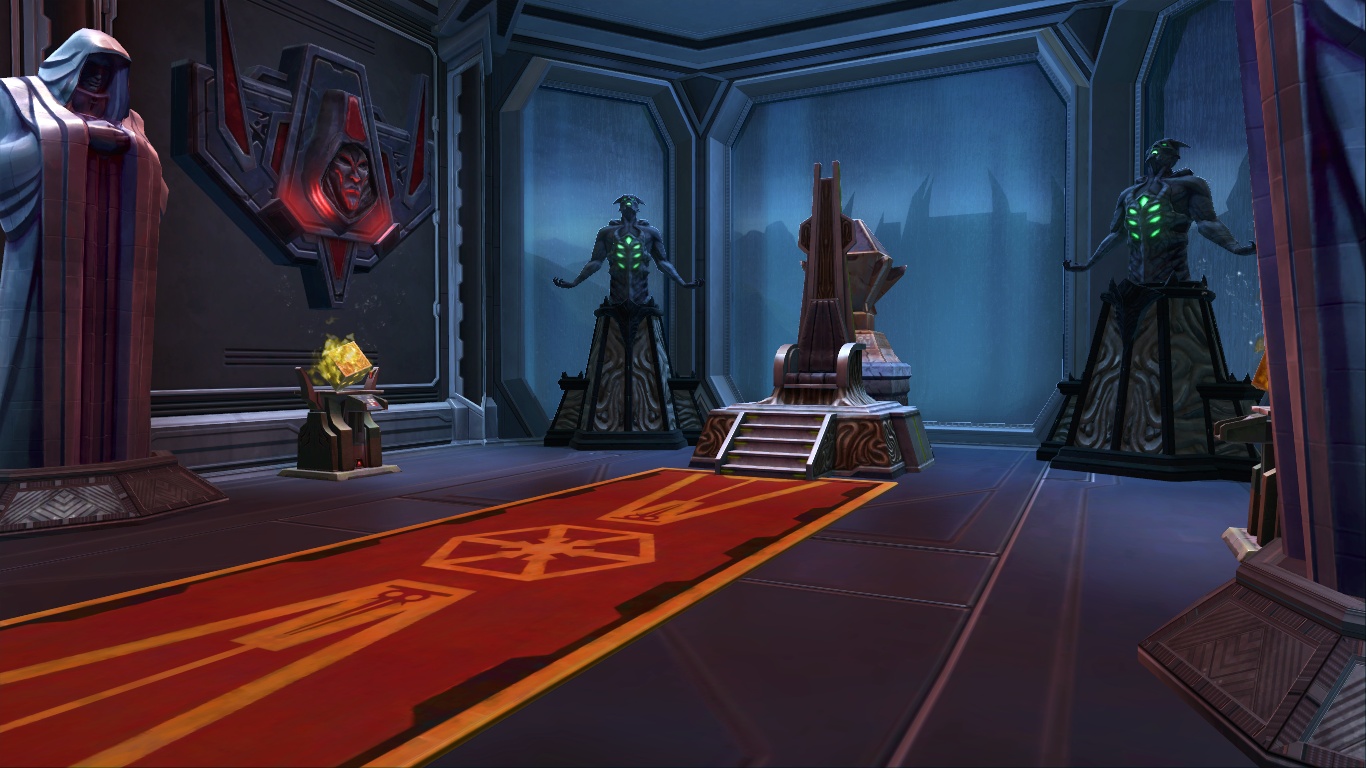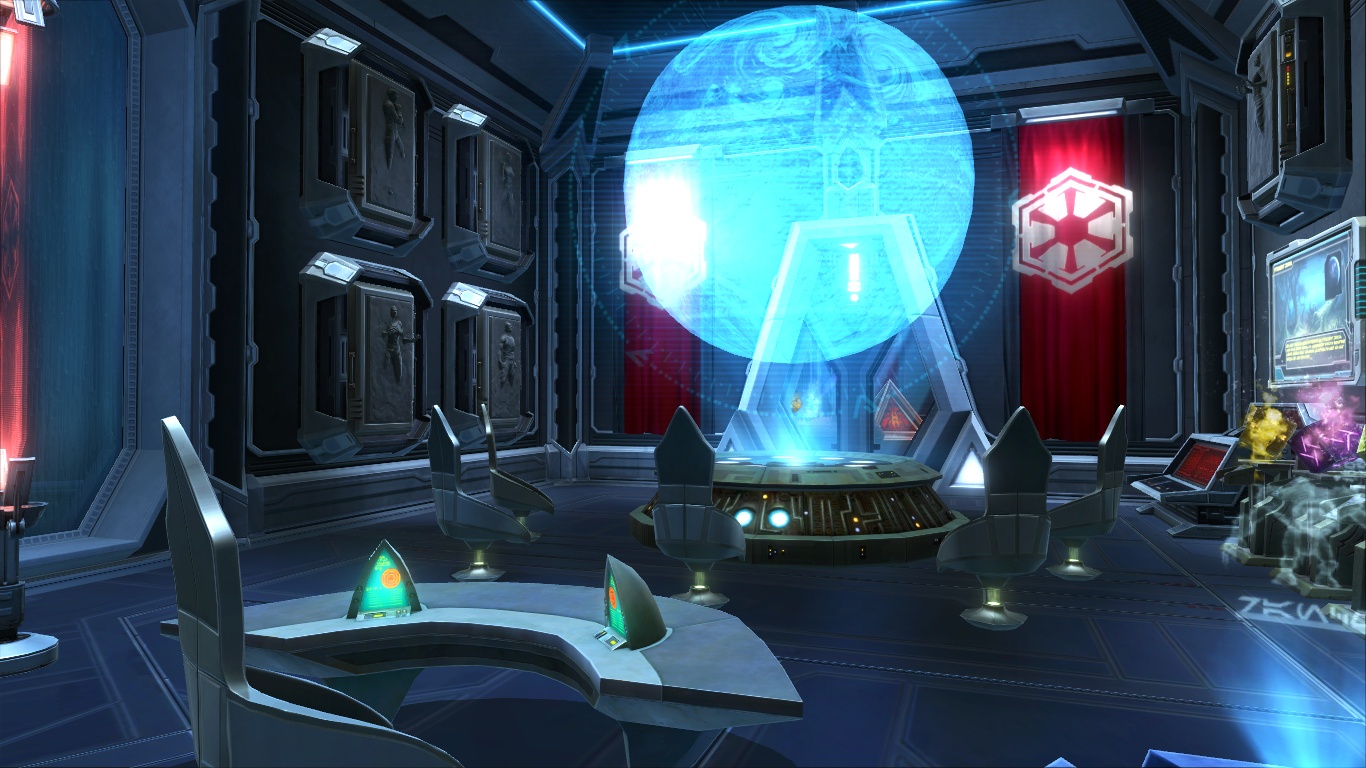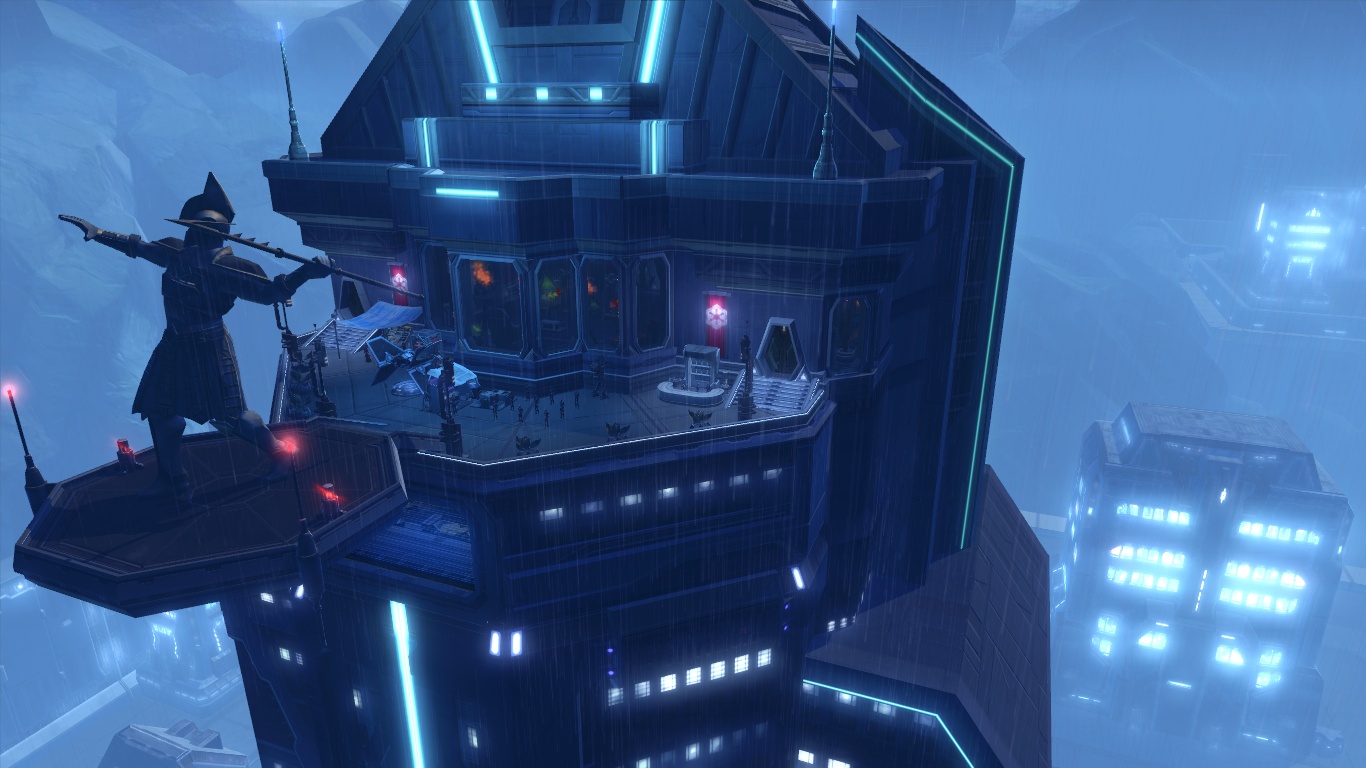 Video:
Information:
Welcome to Dyenna's Lair of Shadows in Dromund Kaas
Dyenna is a Lethan Sith Lord who operates within Sphere of Ancient Knowledge, gathers artifacts and studies them for her superiors within sphere. This stronghold is where she holds artifacts she gathers and stations a portion of troops and droids within her powerbase. In her stronghold's first floor, in the lobby you can access GTN and Cargo Bays. Inside she has a barracks for her personale and a medbay ready to take care of injured and sick personale. Garage serves host to three differen facilities. Lab, Droid Assembly and Repair Station and Command Center. Going upstairs in large room there is a gallery of artifacts and statues. Also lightsaber forge developing different types and stylies of lightsabers (Yes i made the first crossguard lightsaber! :P) Further in another gallery of holocrons and datacrons and three rooms are from left to right, Confernce room, Throne Room and Personal Bedroom. On Balcony a section sized troops assembled with their scout craft and walker.
I'm Nessien from The Progenitor server, Member of server's currently best progression PvE guild, in my offtime i design my strongholds as a hobby. Anyone is welcome to see or have key for one of my strongholds and use them for rp events and such if they desire.
Jedi Themed Tatooine Strongold: http://tord.mmo-fashion.com/annisas-galactic-stronghold-the-progenitor/
Nar Shaddaa Casino with lots of dancers: http://tord.mmo-fashion.com/nessiens-smugglers-haven-the-progenitor/