Category 1
Images:
Nar Shaddaa Sky Palace
Submitted by: Debelishous' Smuggler's Haven – The Harbinger
Publicly Listed
Neutral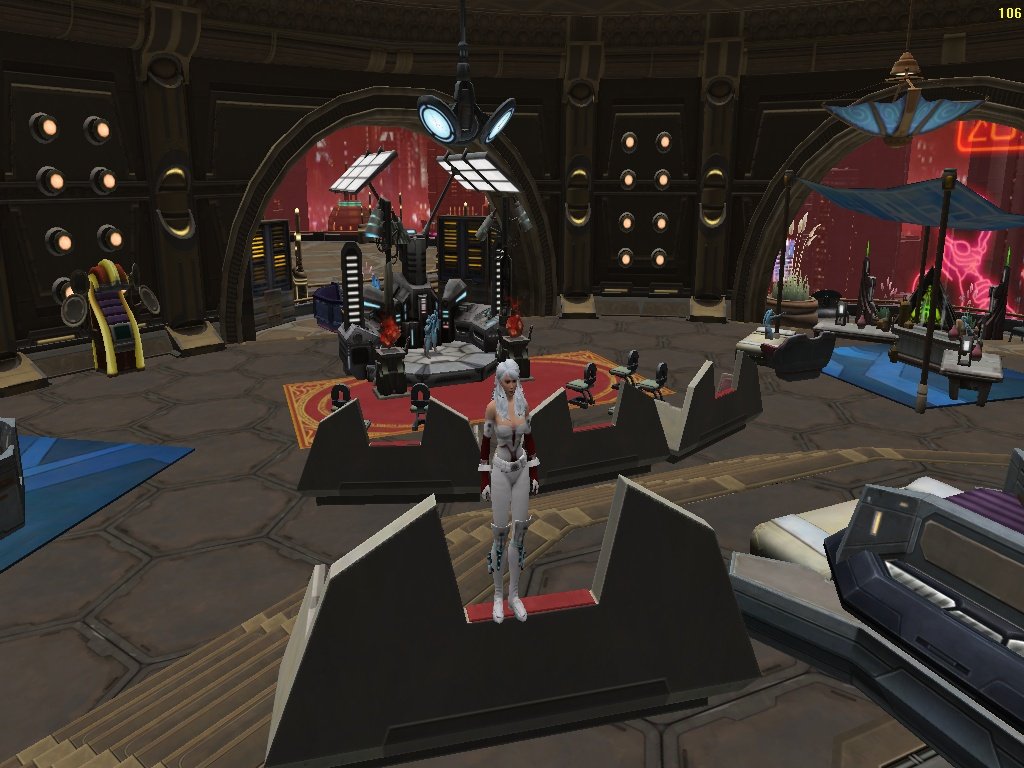 Video:
Information:
Come see the games largest Dejark Table. Hot tub and live exotic dancers always available. Full bar complement and the galaxies best view of the city of Nar Shaddaa. Go see the Rest but don't miss the BEST. Debelishous' Smuggler Haven.