Images:
Kaas City Apartment
Submitted by: Blüb – The Harbinger
Publicly Listed
Empire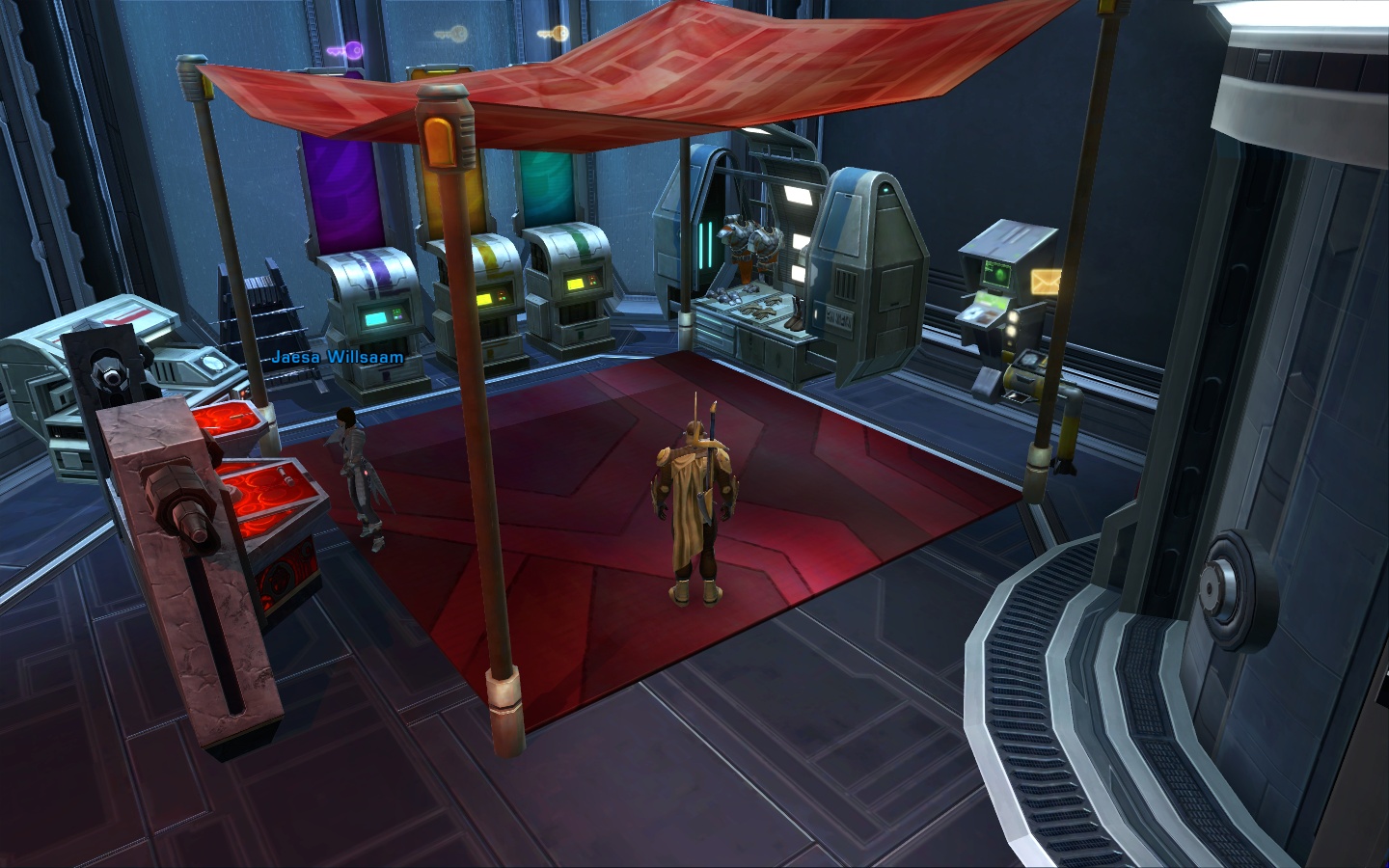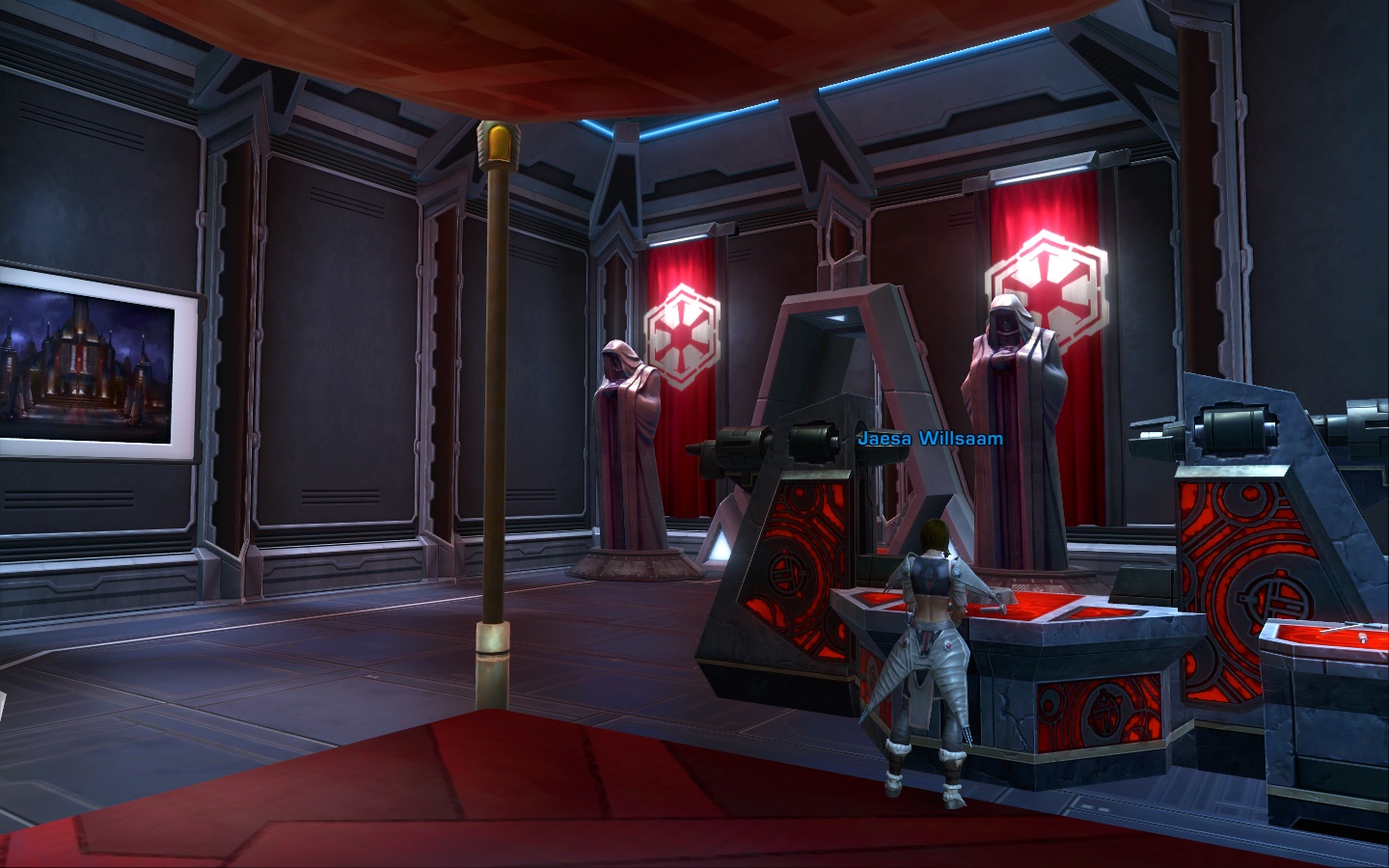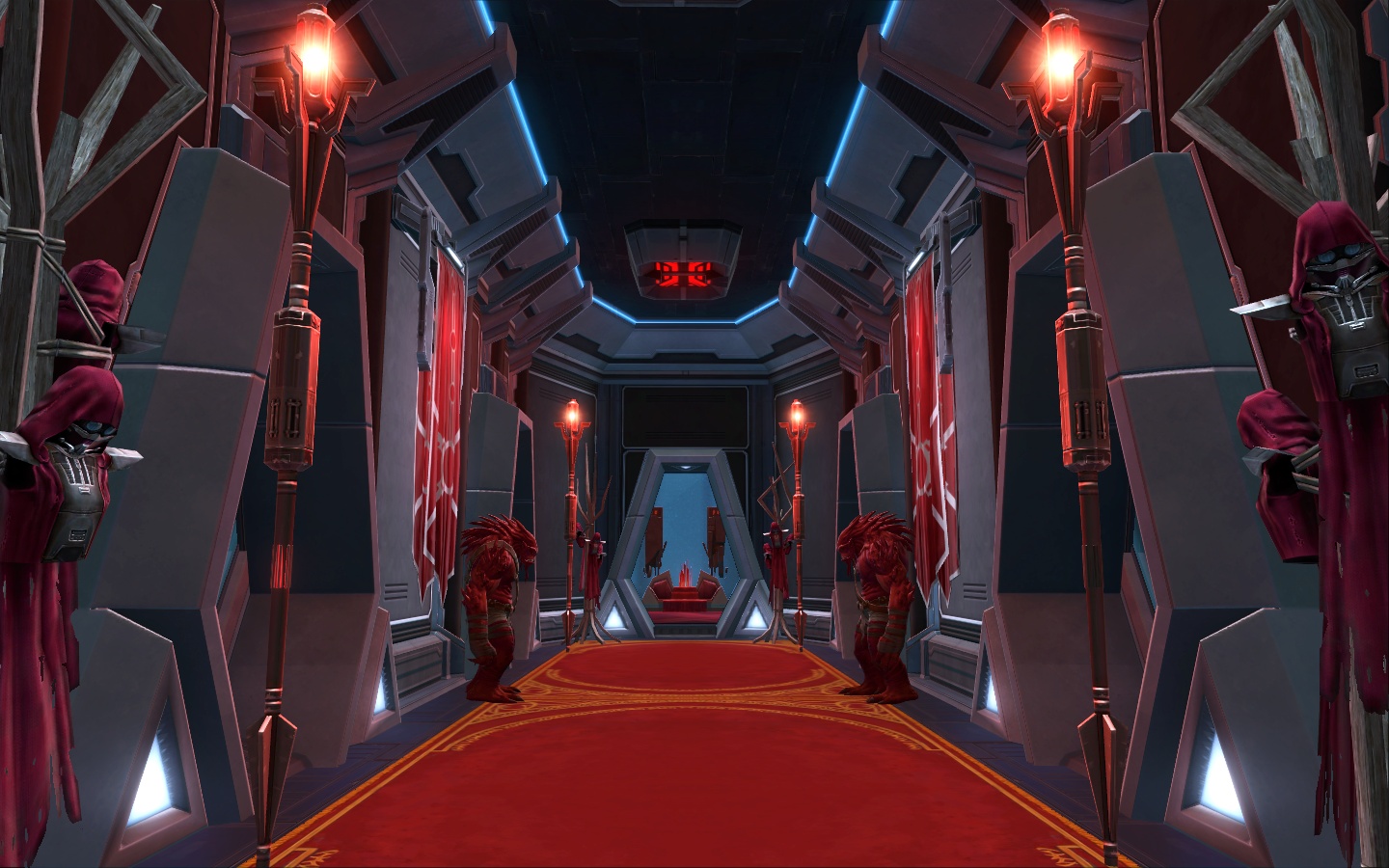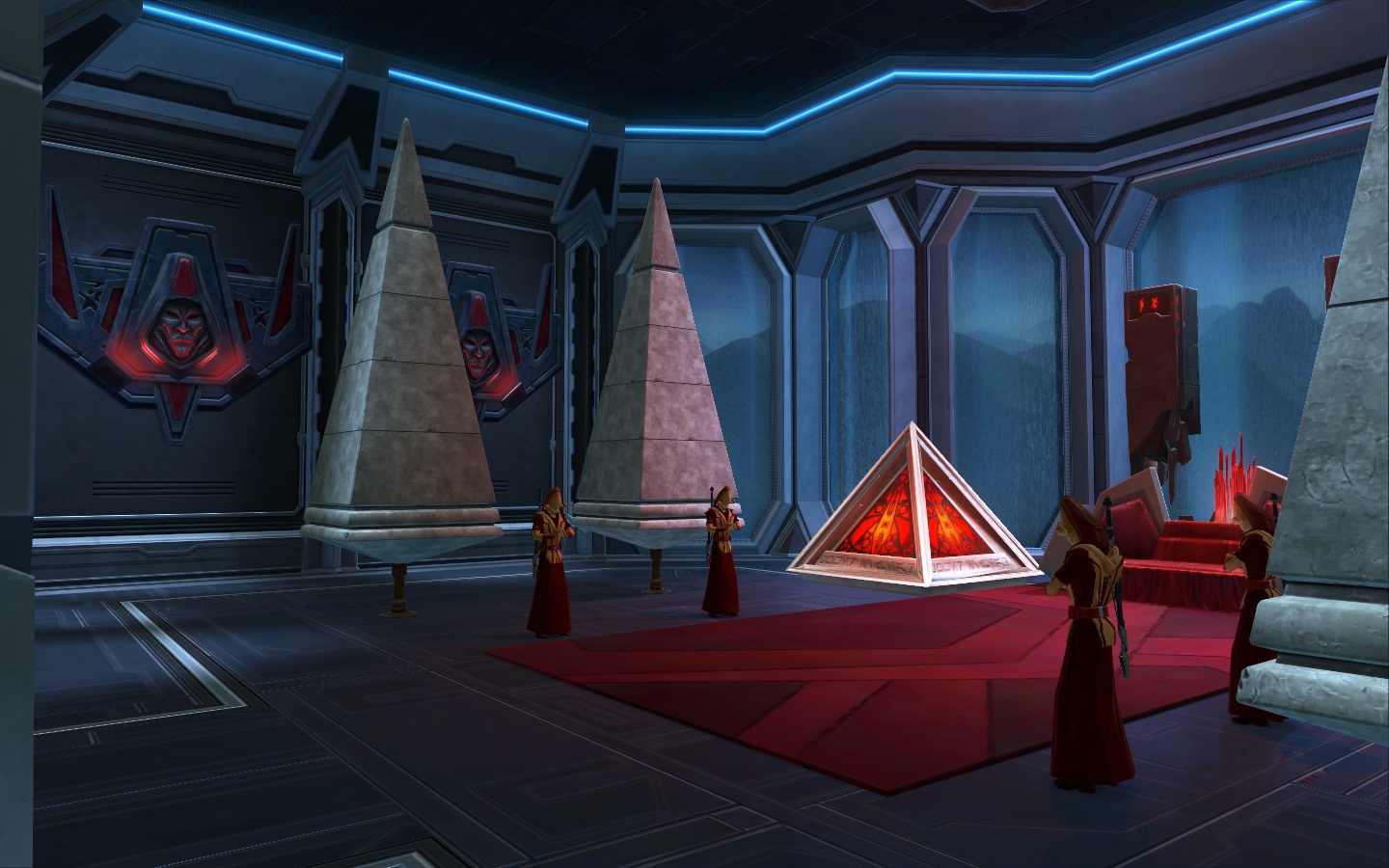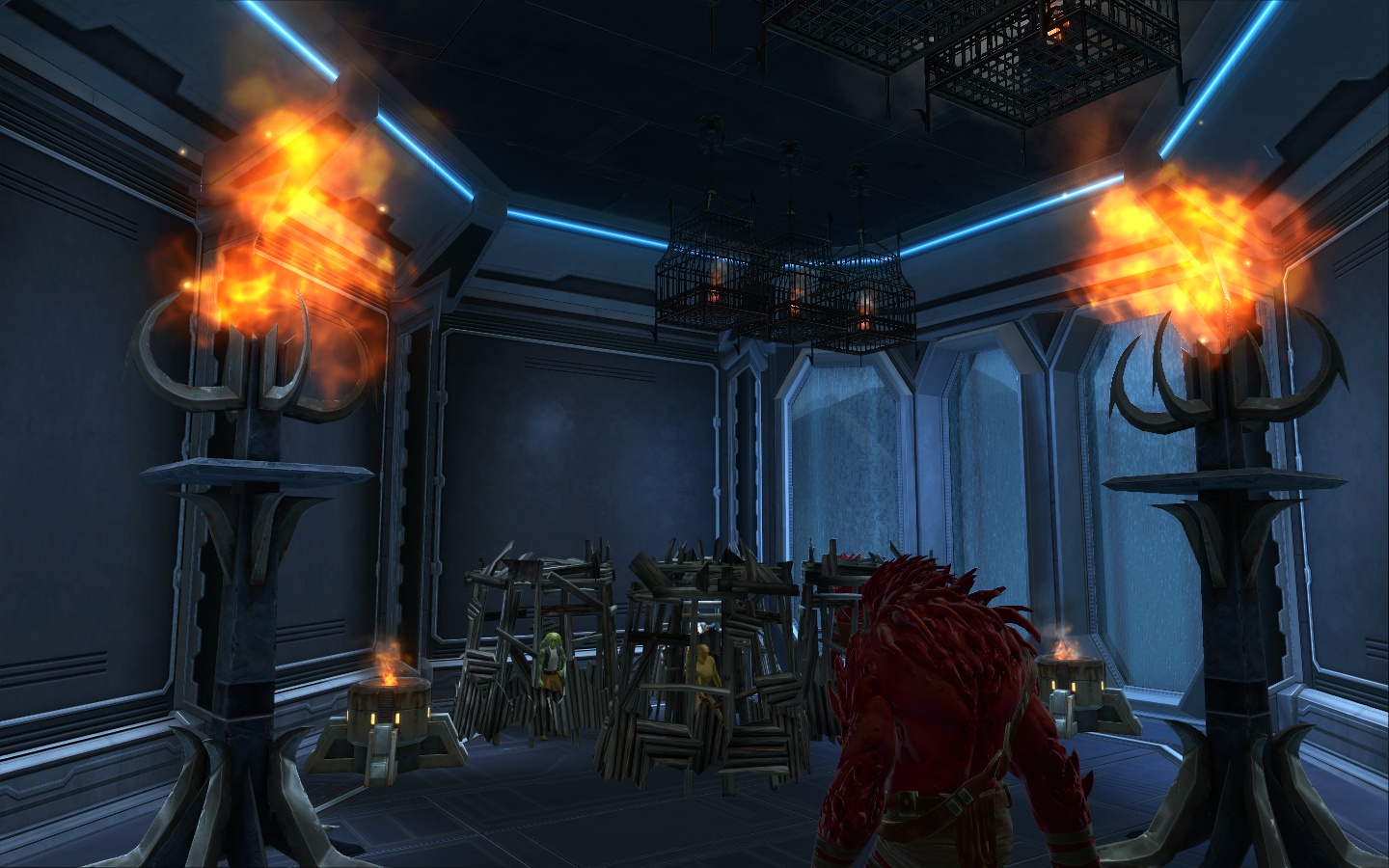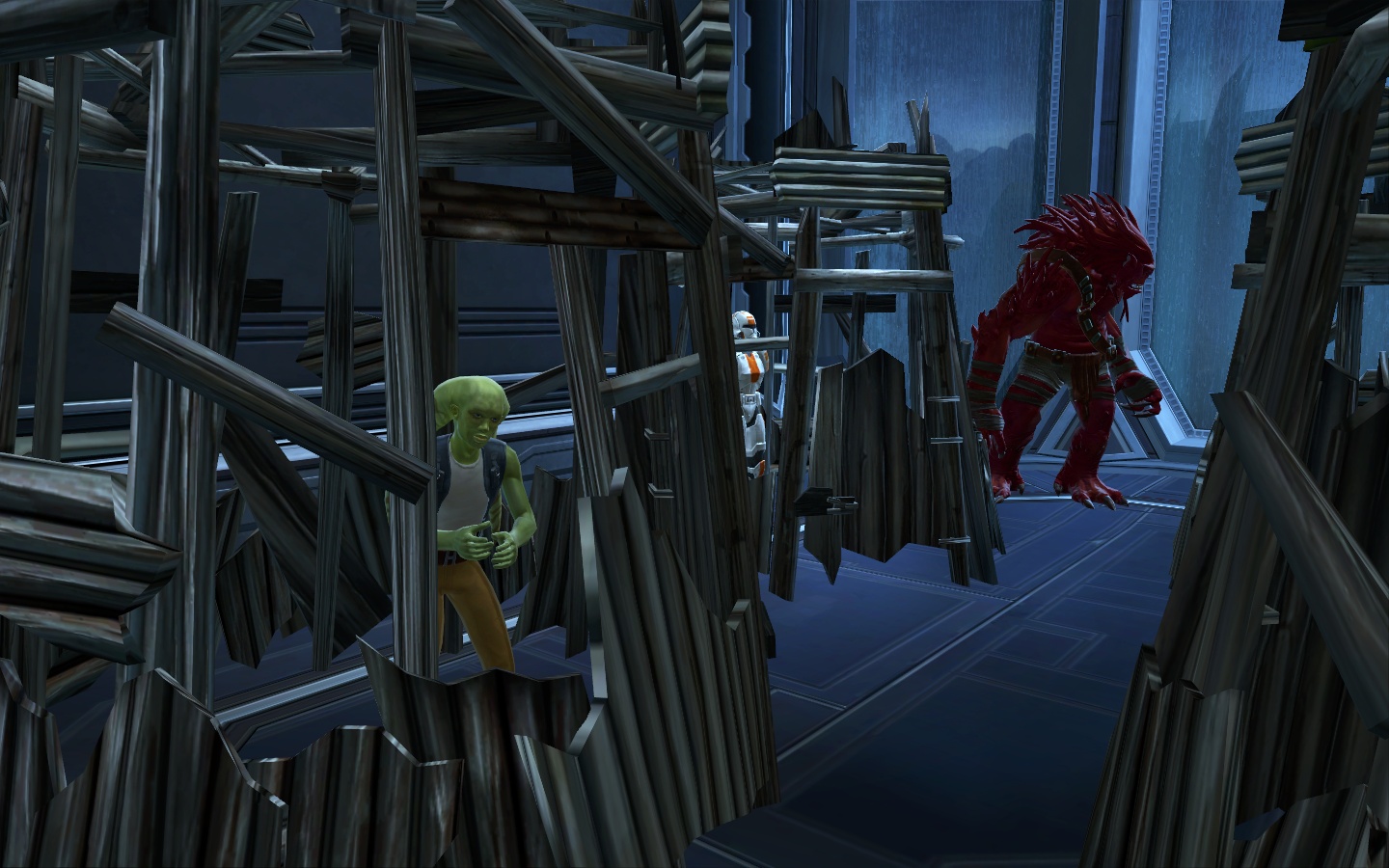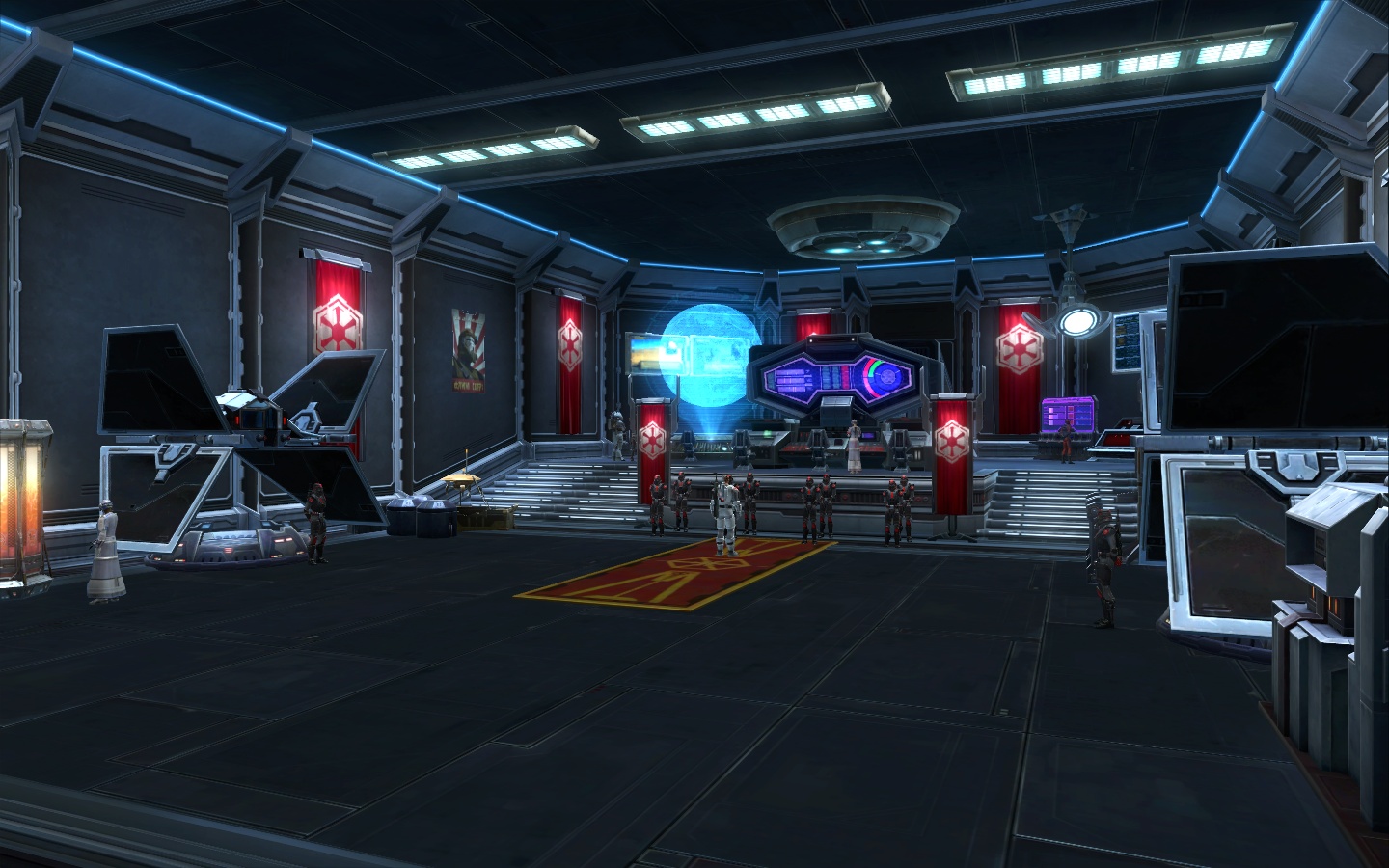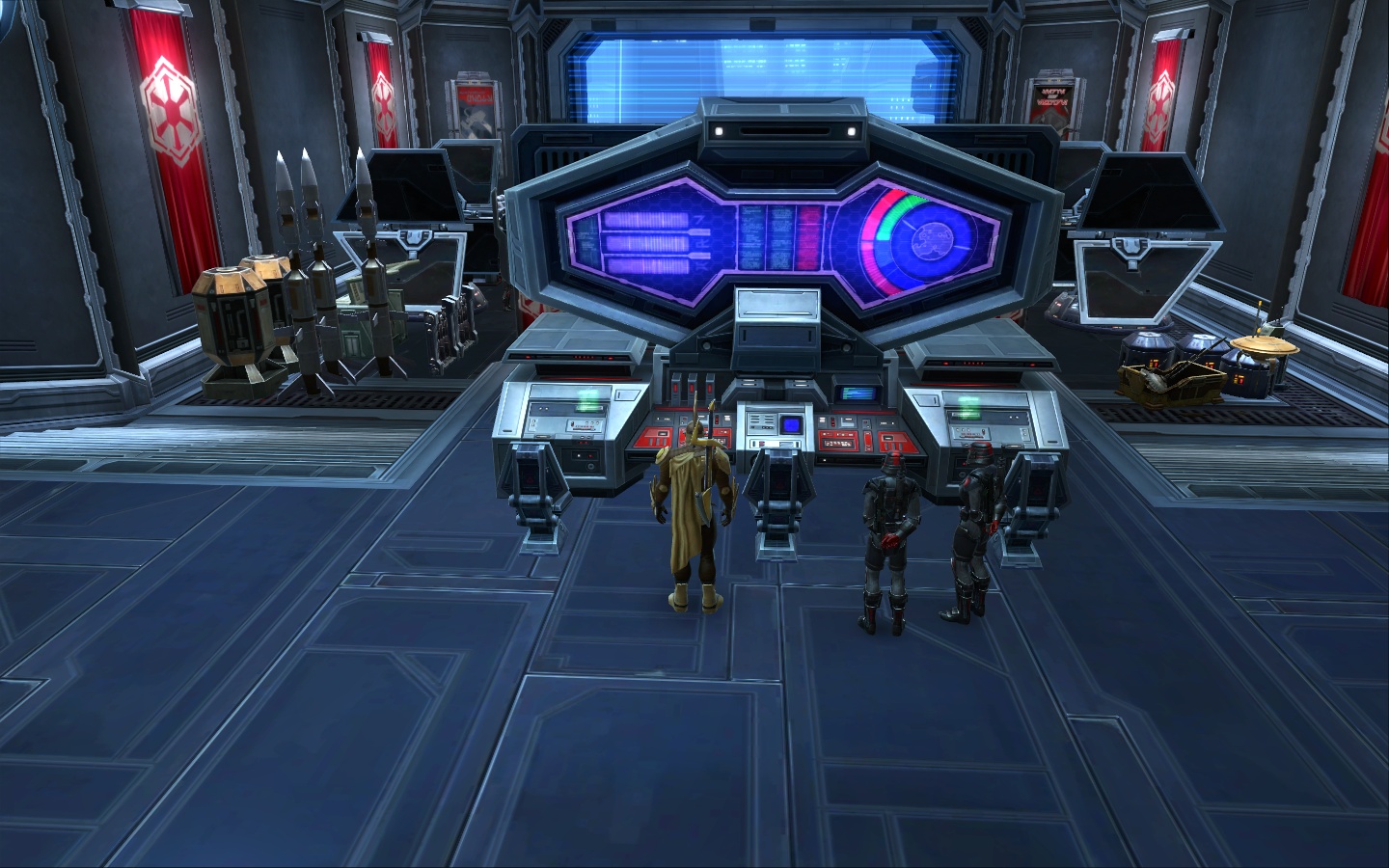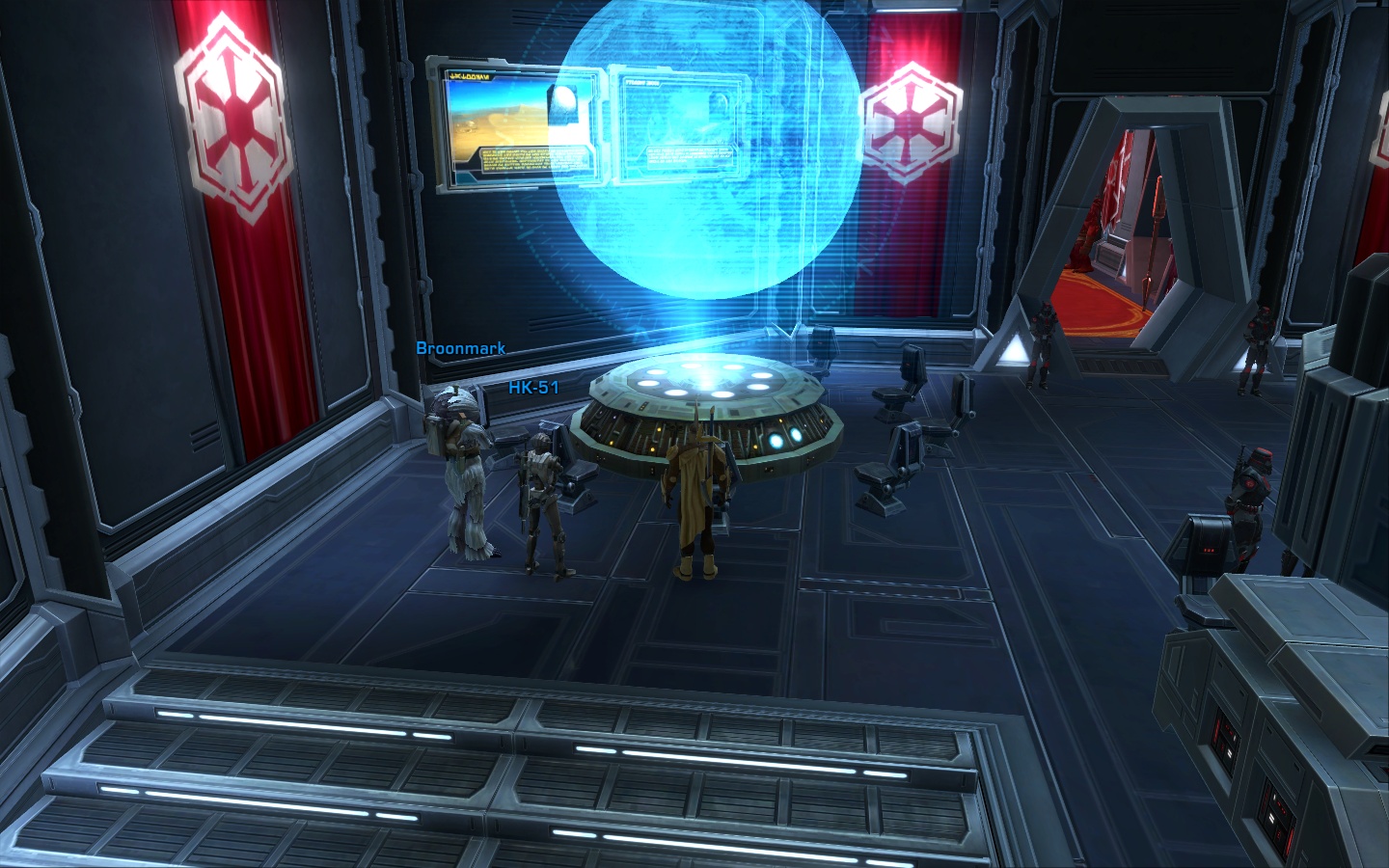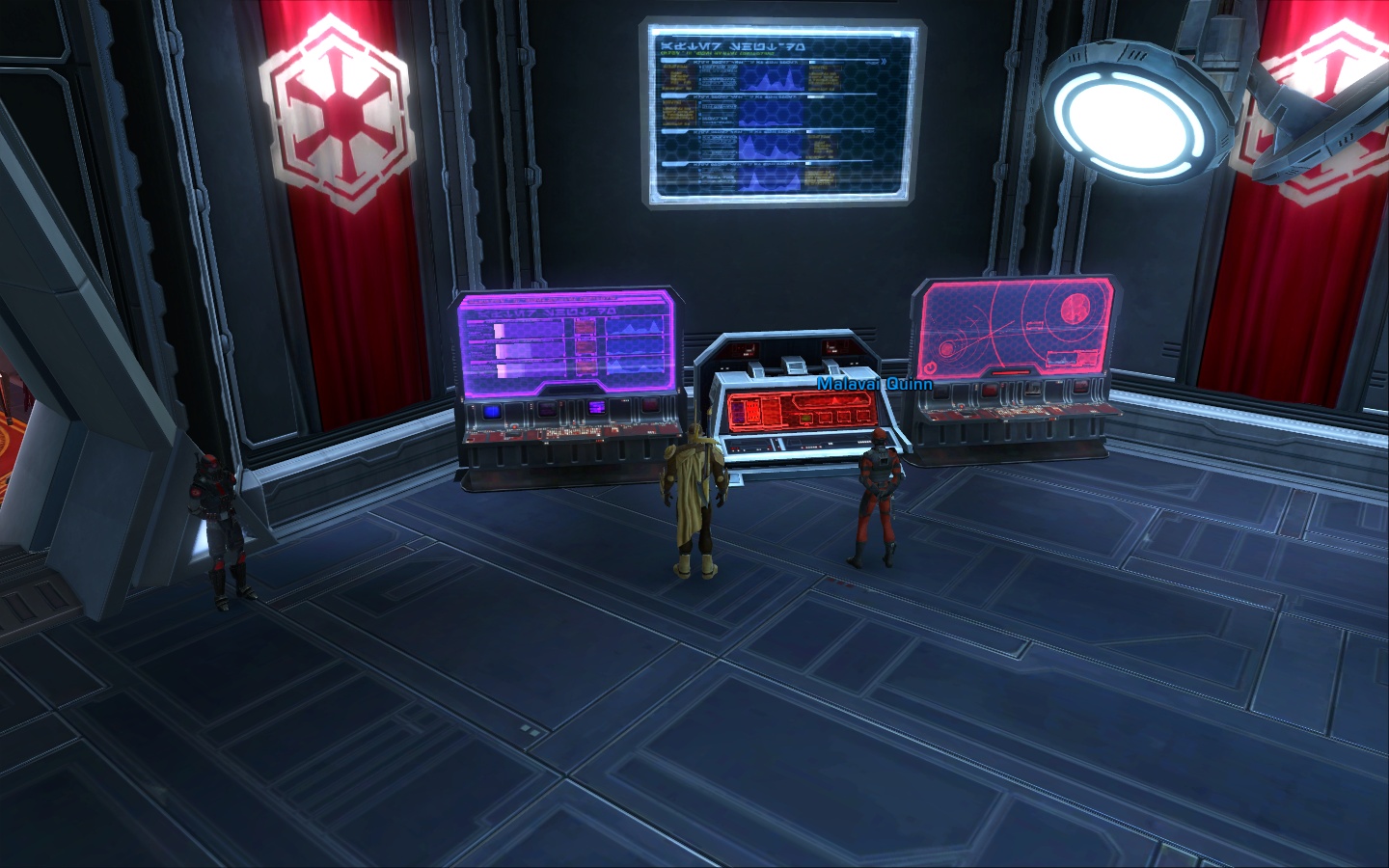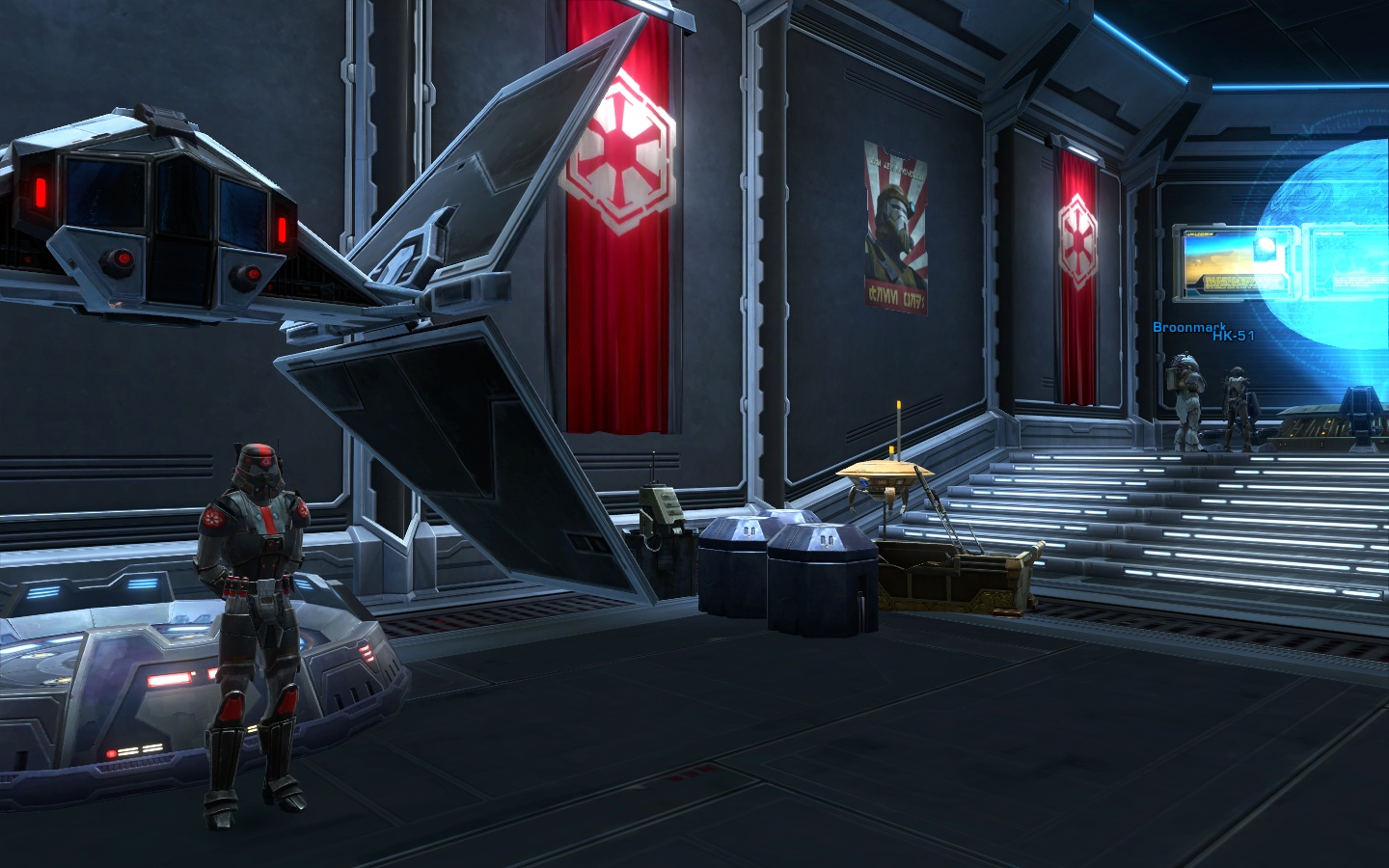 Video:
Information:
Finally finished my first stronghold!
Took a while, but I wanted everything to be perfect before I posted it up.
Although this Lair of Shadows' overall purpose is a housing for the evil Wrath of the Emperor, each room has it's own individual theme and purpose.
In this first part of the stronghold, the ground floor is detailed.
The ground floor includes (in chronological photo order):
1. Reception/Crafting room — Complete with an armor rack, a lightsaber forge and an electroblade rack, catered specifically for the Wrath.
2. Hallway
3. The Throne Room of Hate — Where the Wrath consults with his most trusted Rakata advisers
4. Prison — Where the Wrath keeps prisoners who have angered him (especially that Rishi trader who refused the Wrath from trading with her…. yes you actually can't trade with her)
5. Hangar/Command Centre — Contains two of the latest scout fighter models that the Wrath flies with, as well as state-of-the-art communications and analysis technology monitored by the Wrath's companions
Check out part 2 for the top floor!