Images:
Nar Shaddaa Sky Palace
Submitted by: Keith Jones – The Progenitor
Publicly Listed
Republic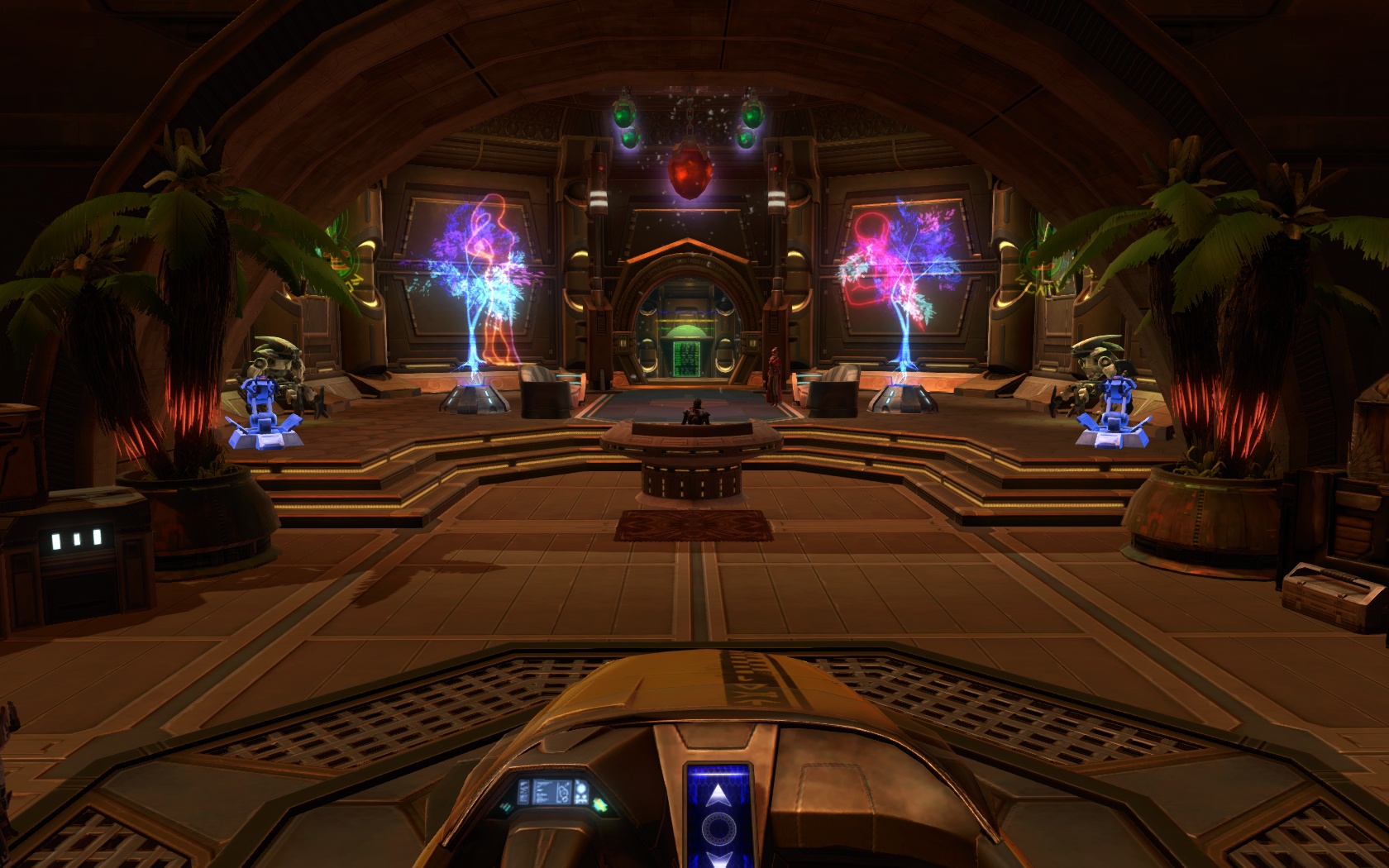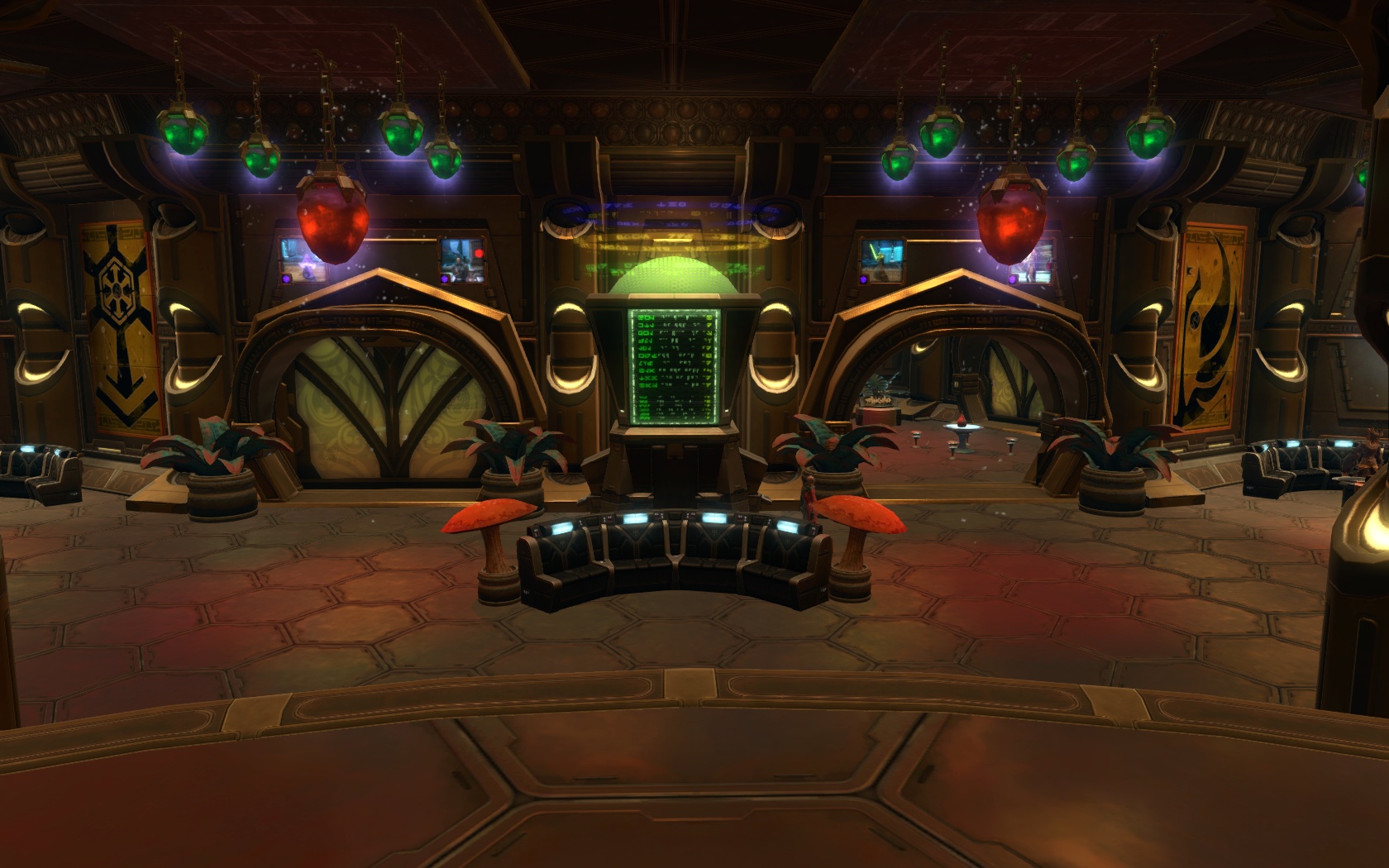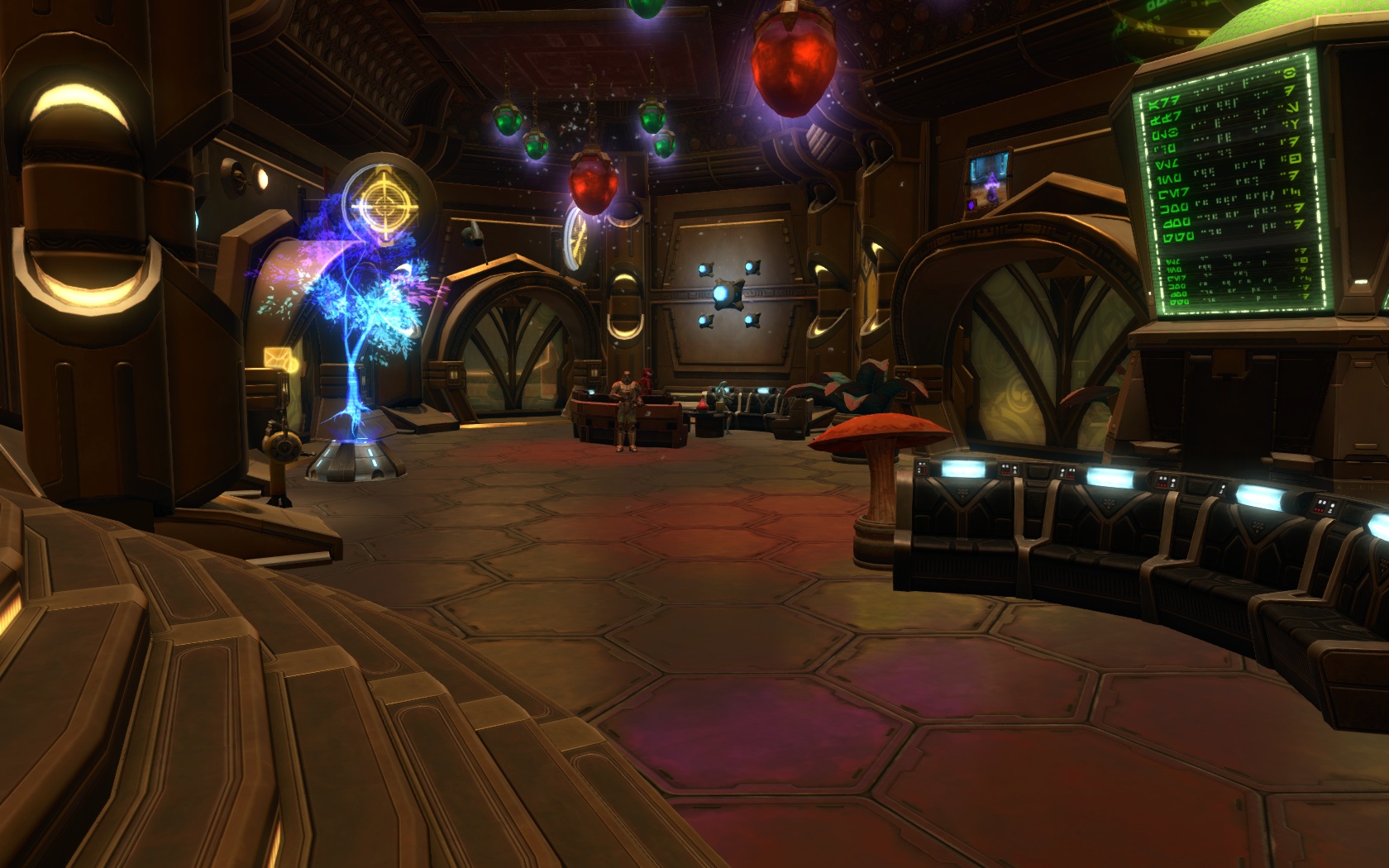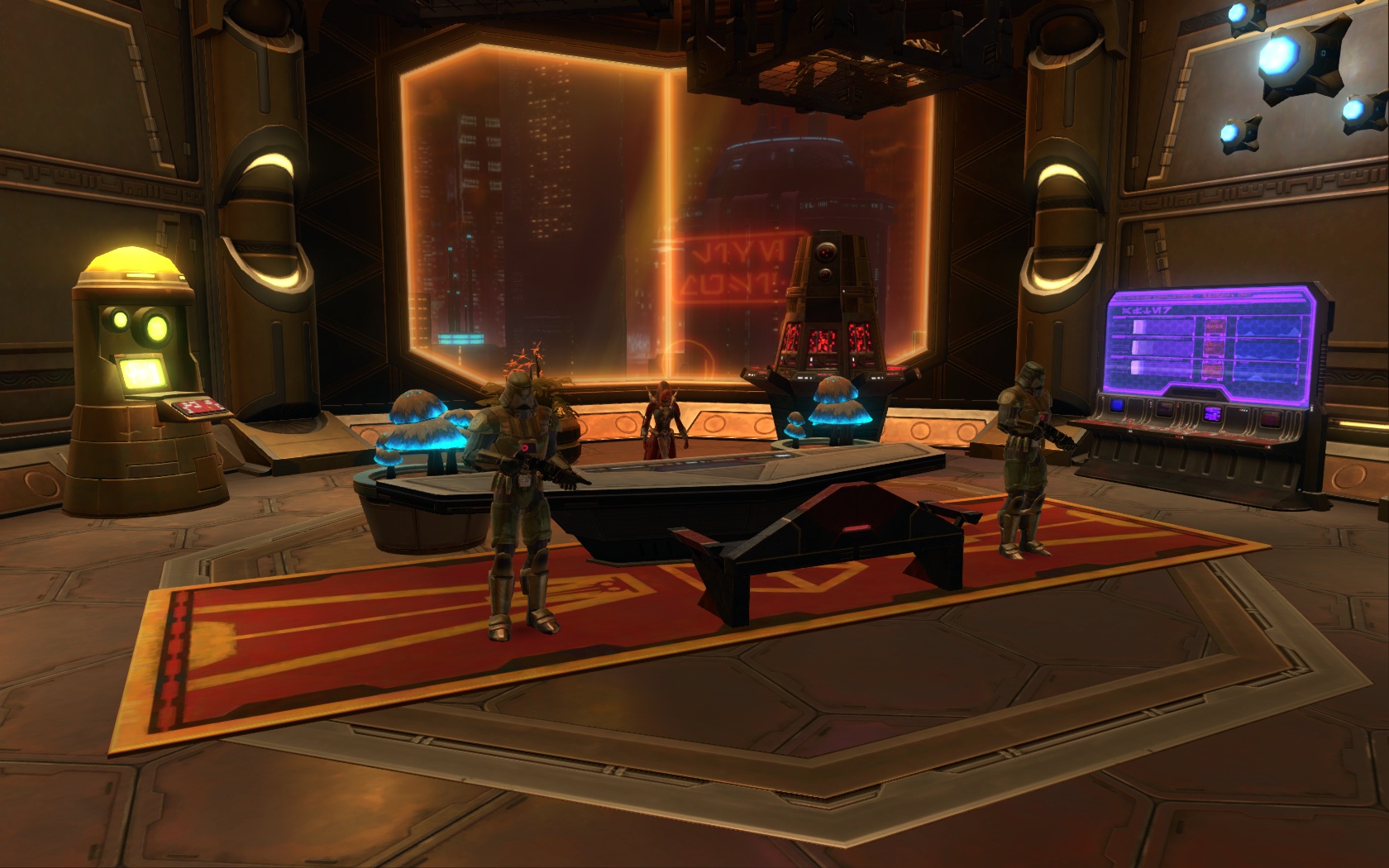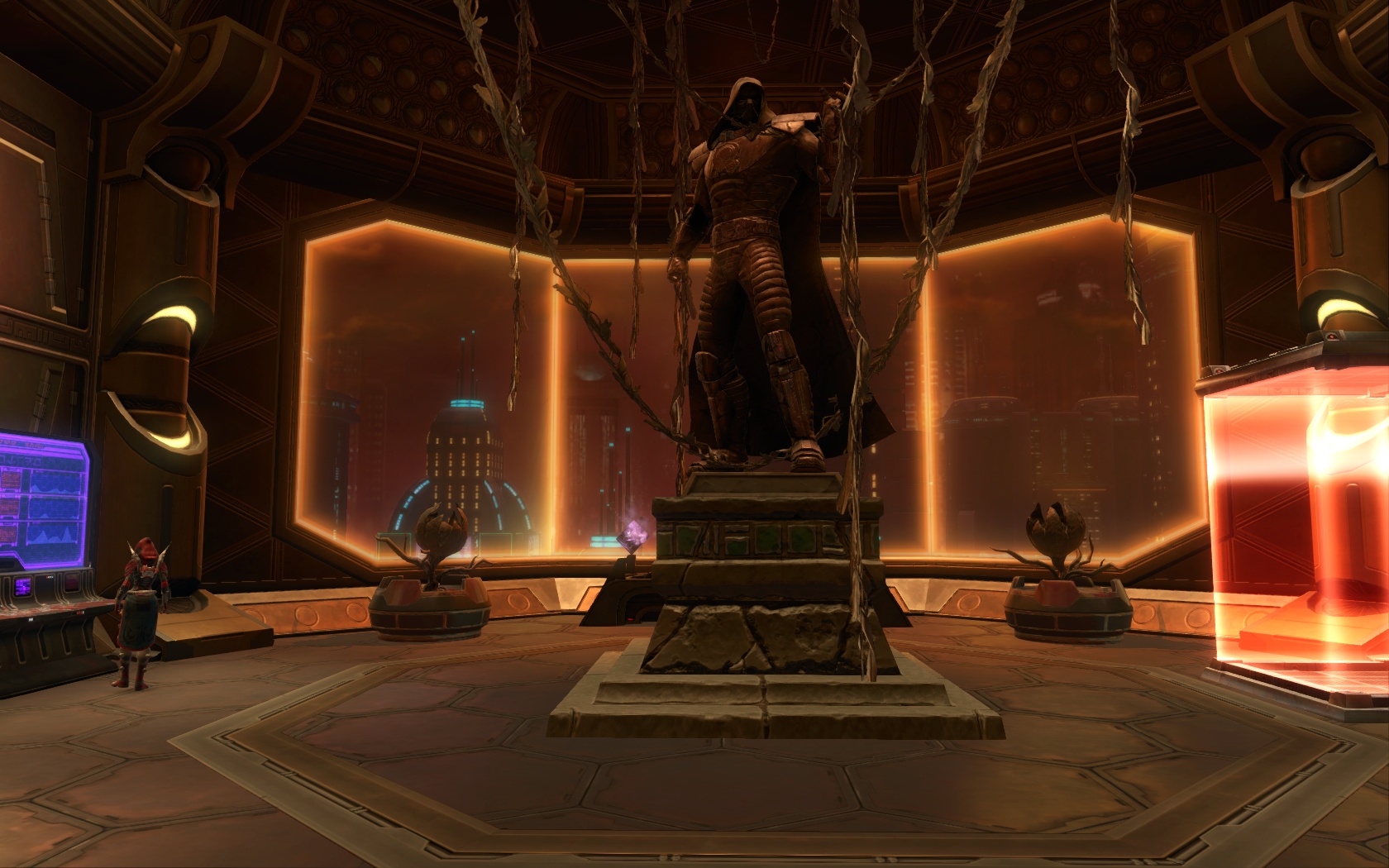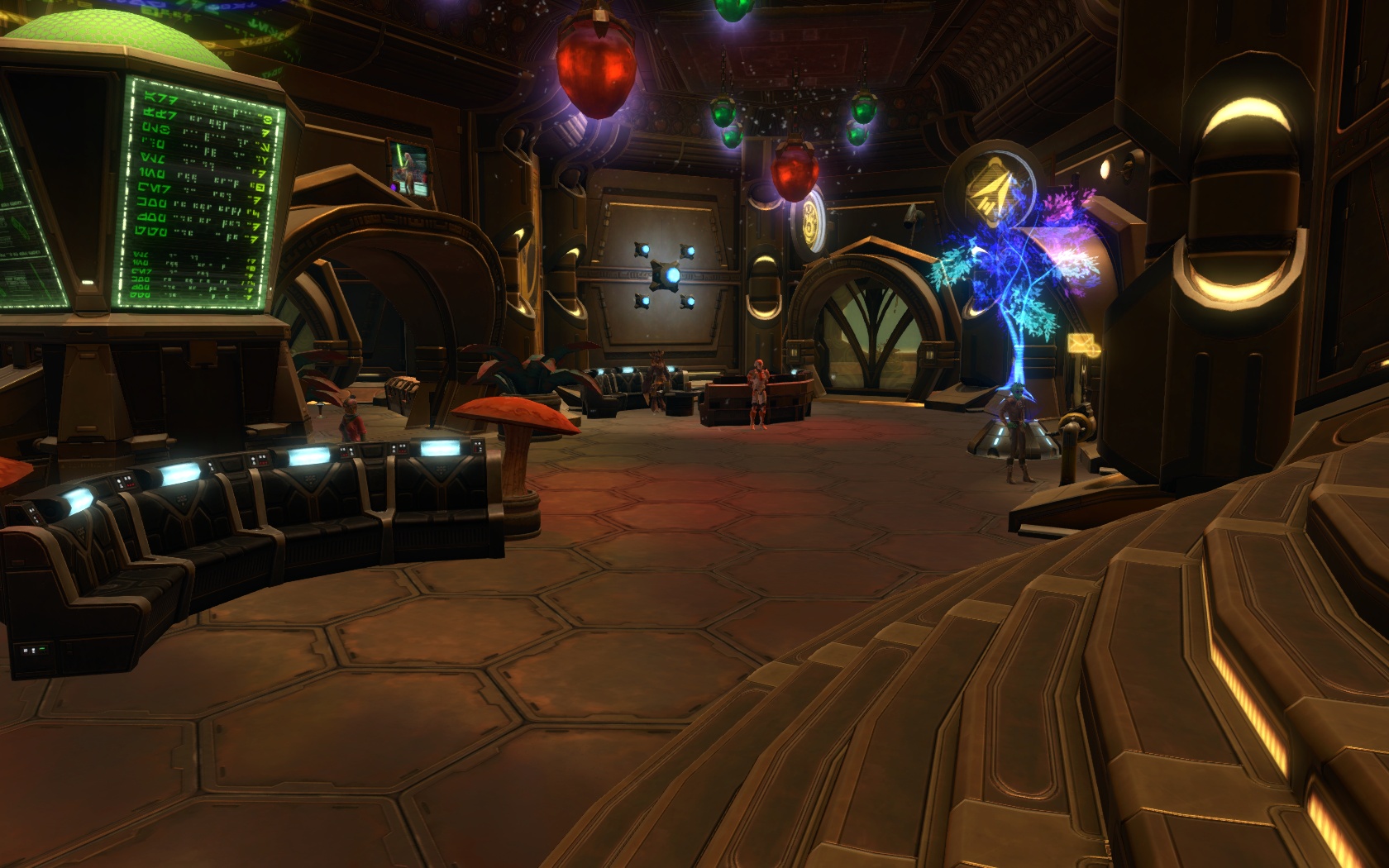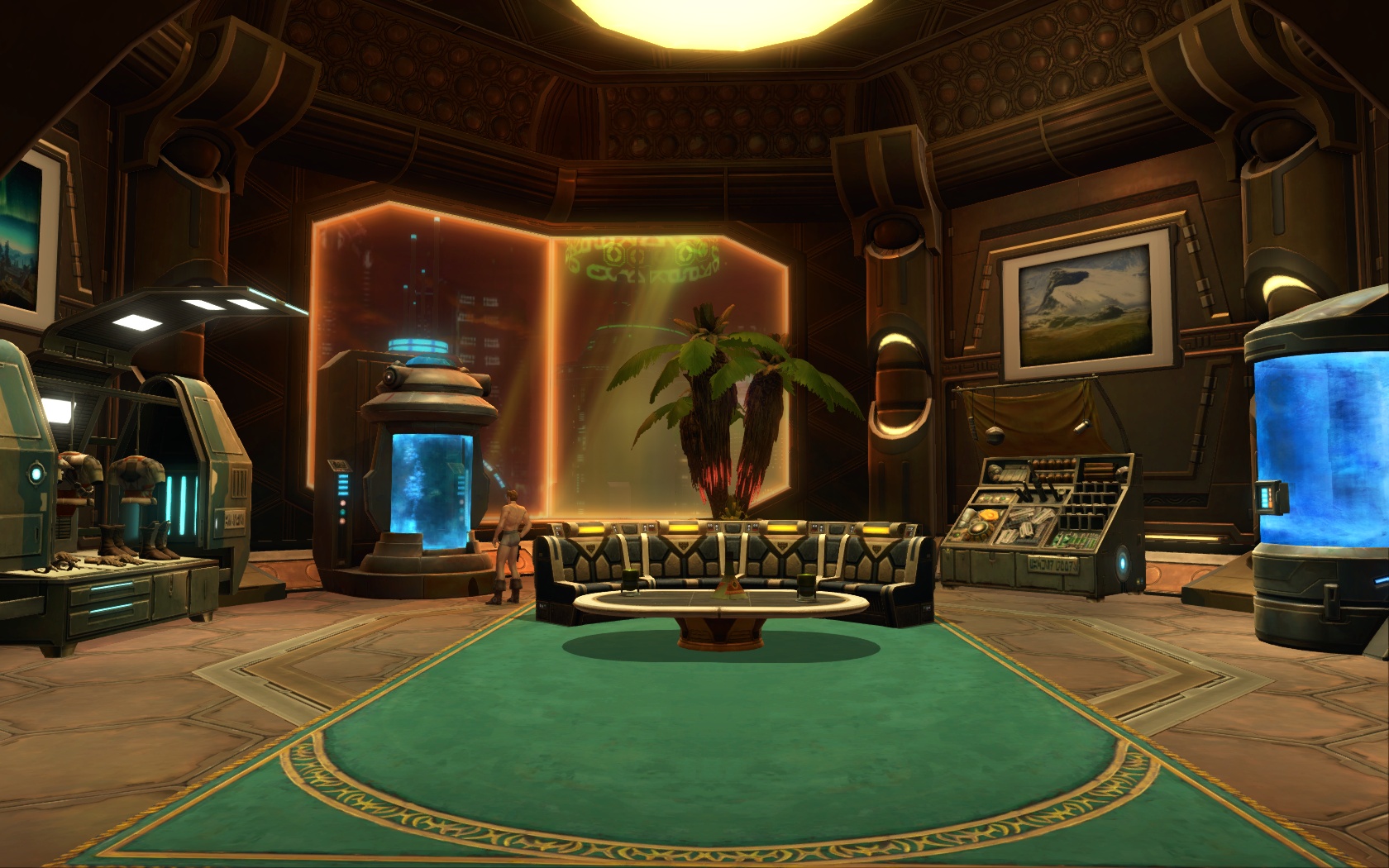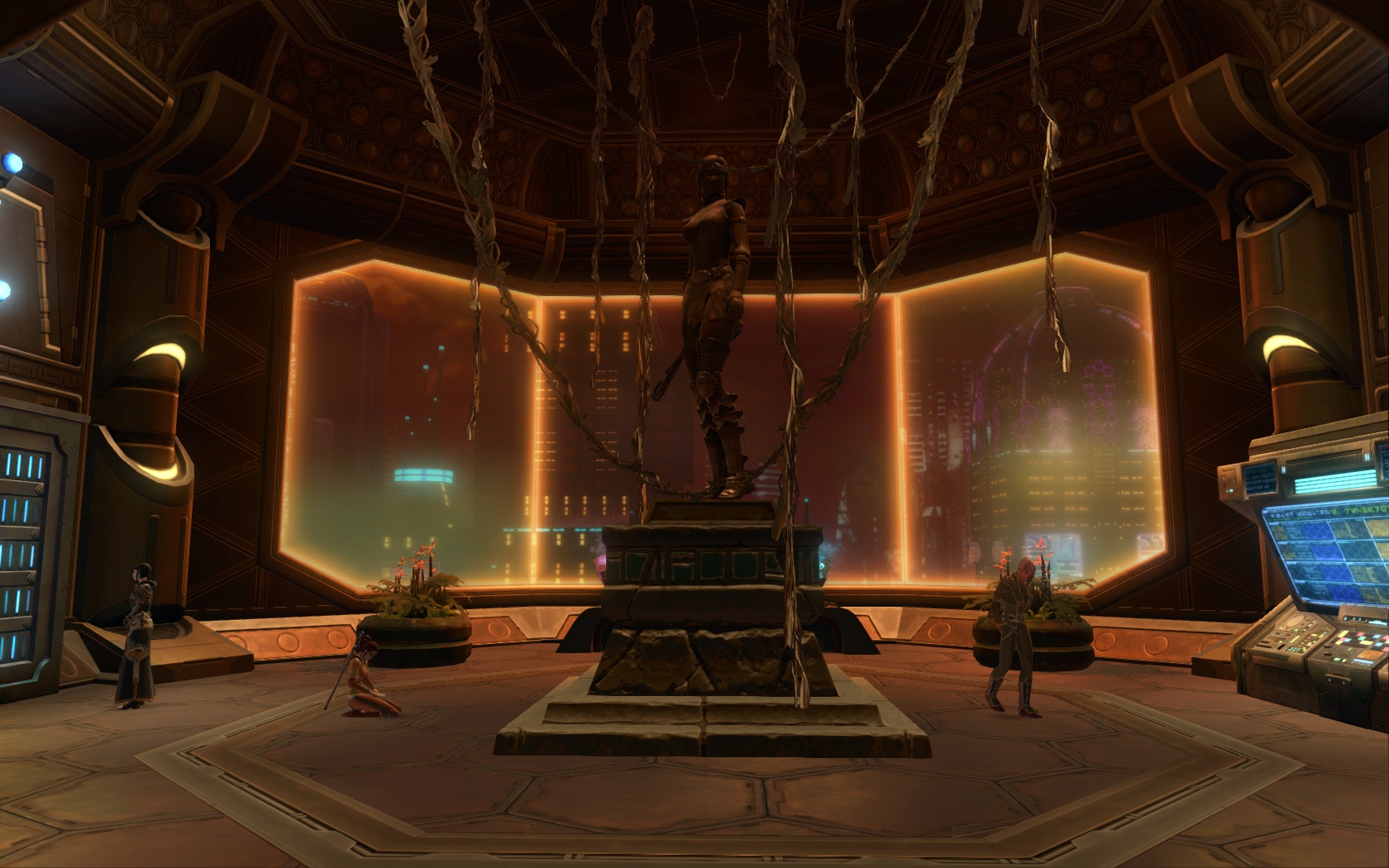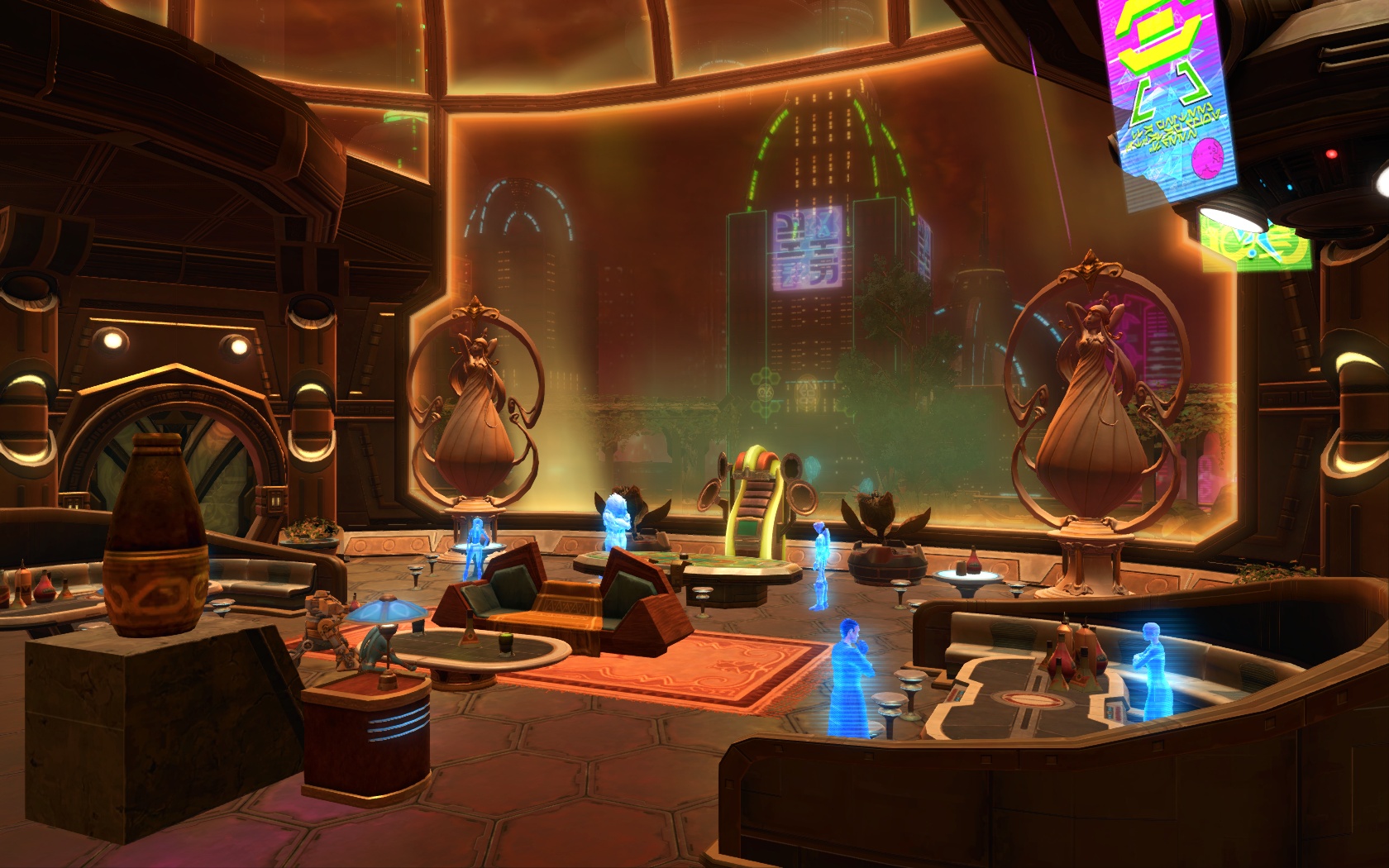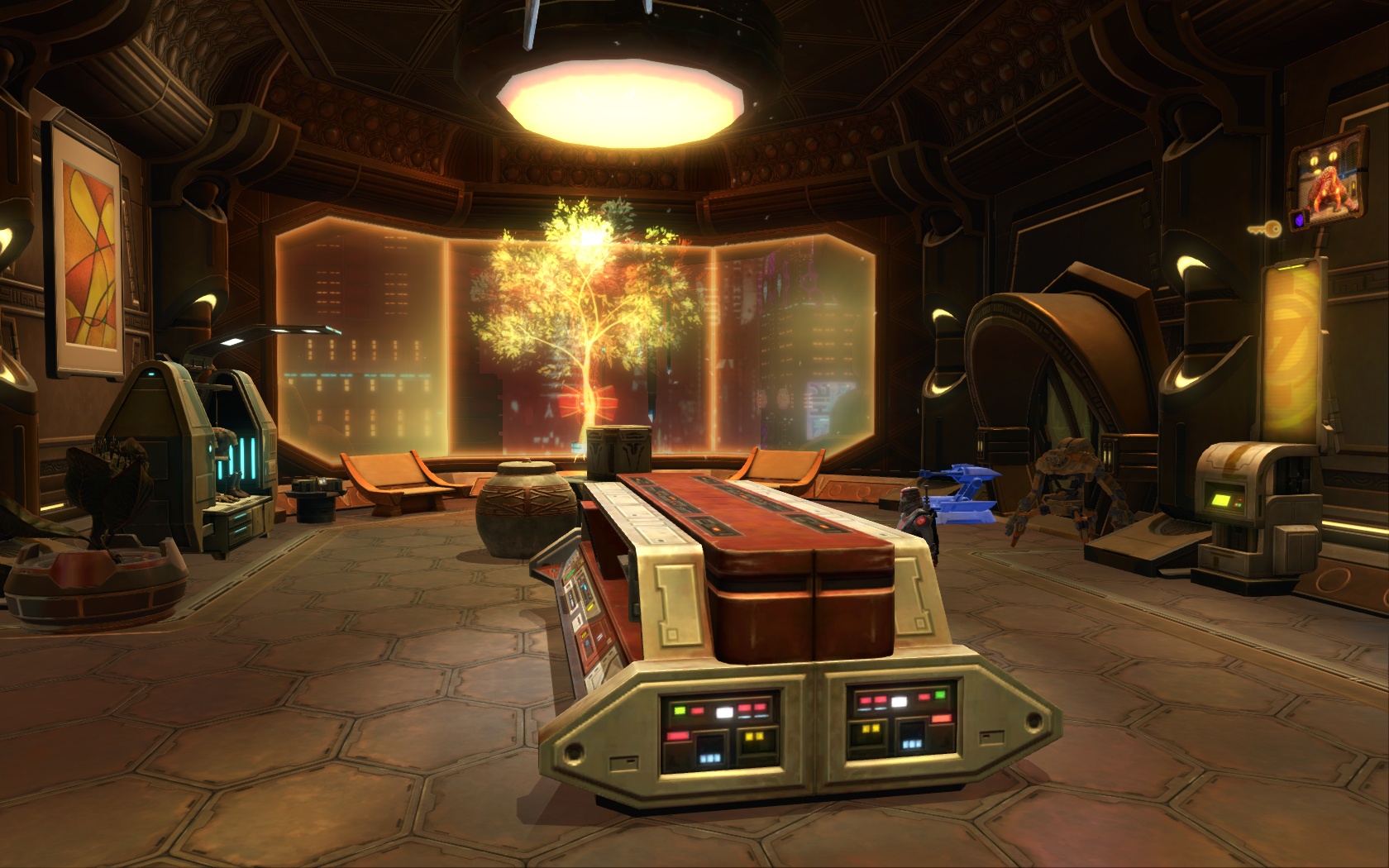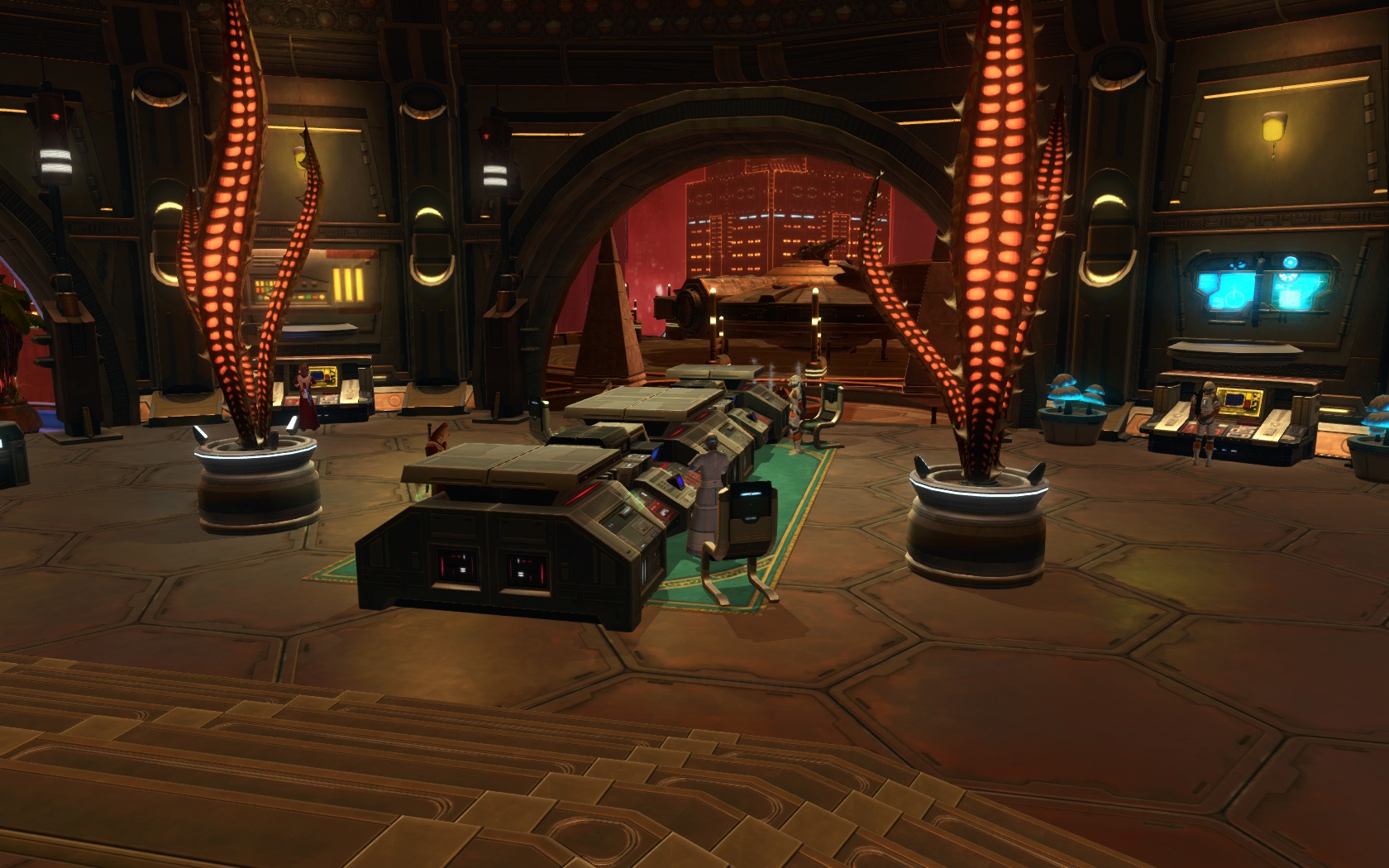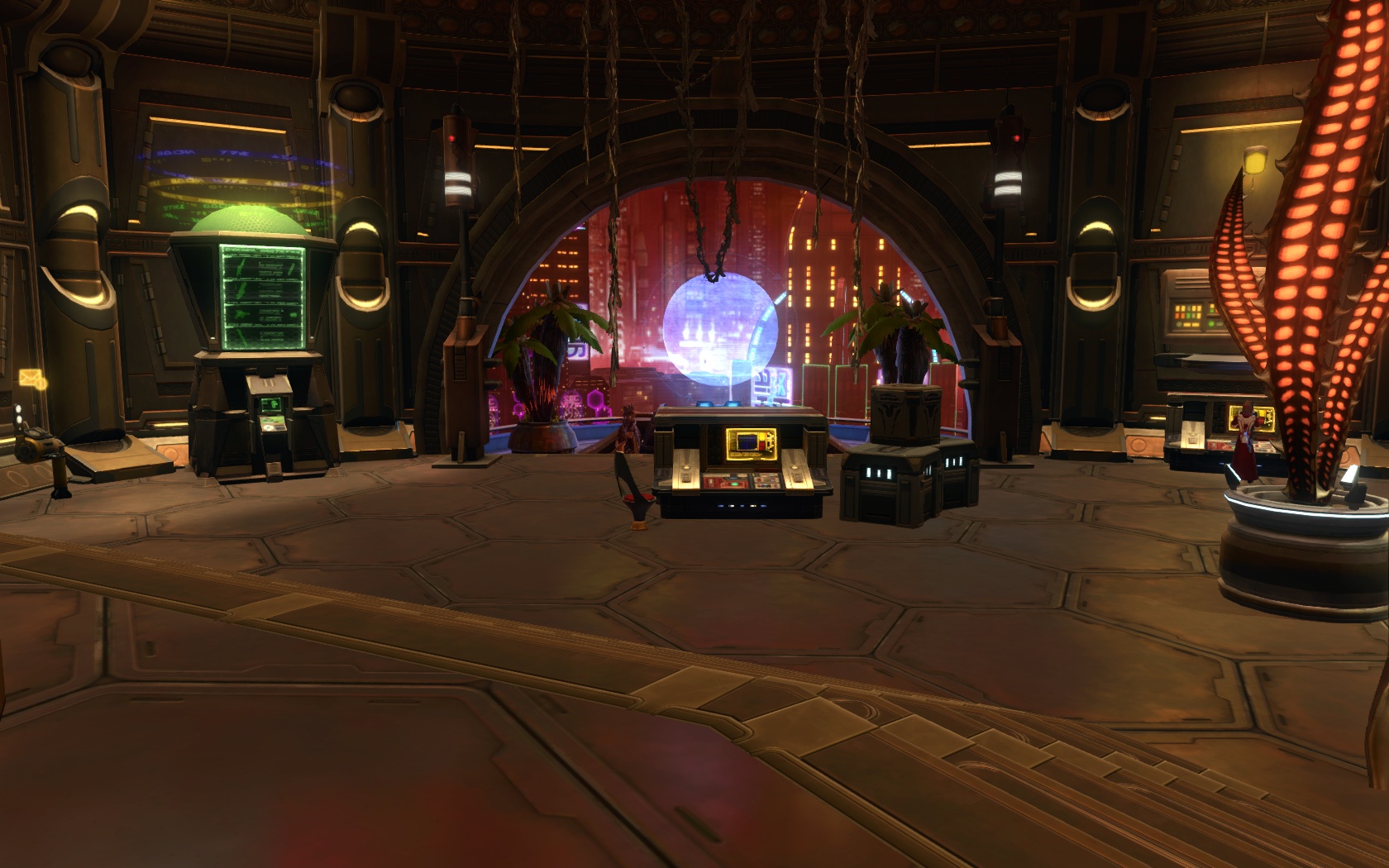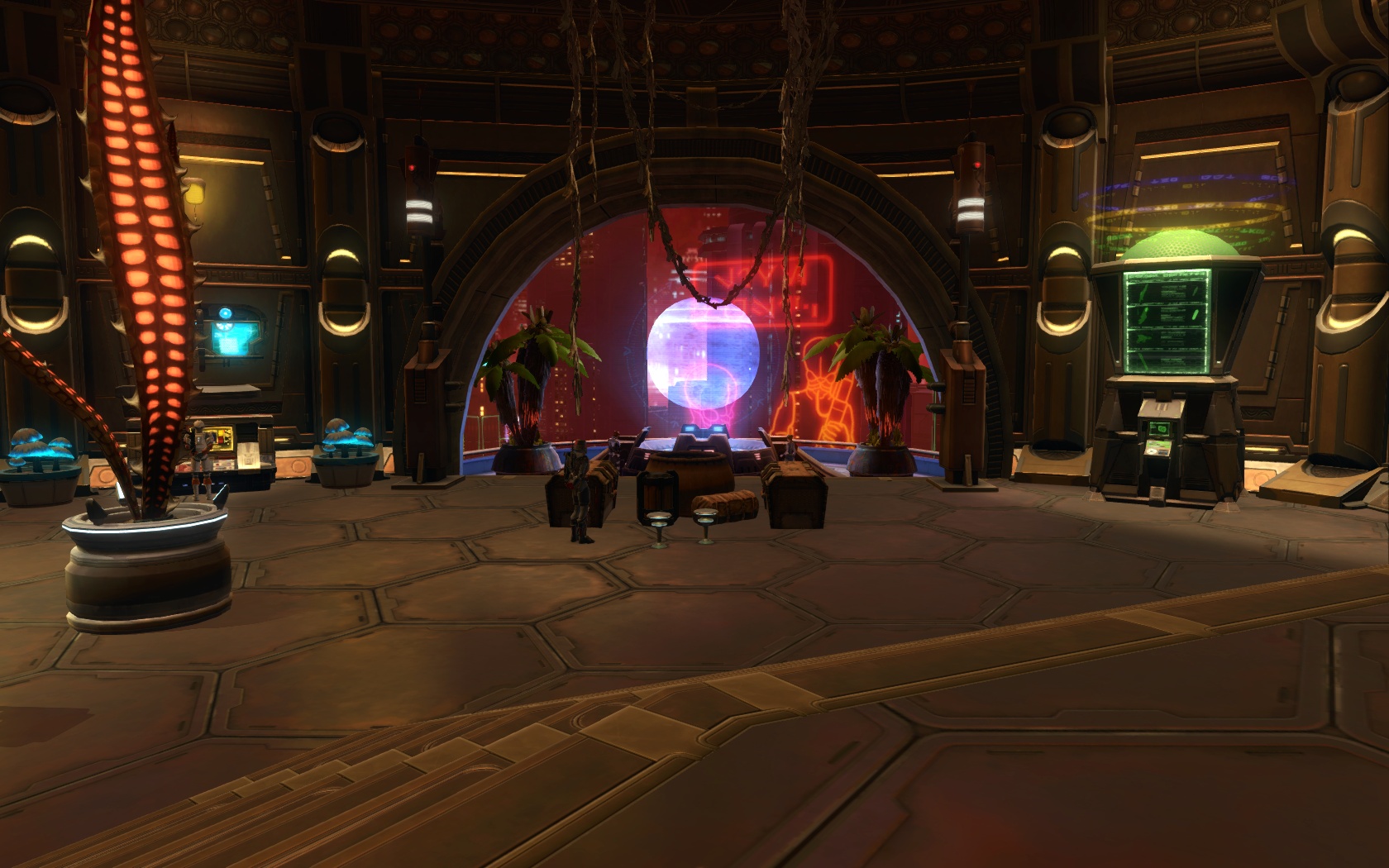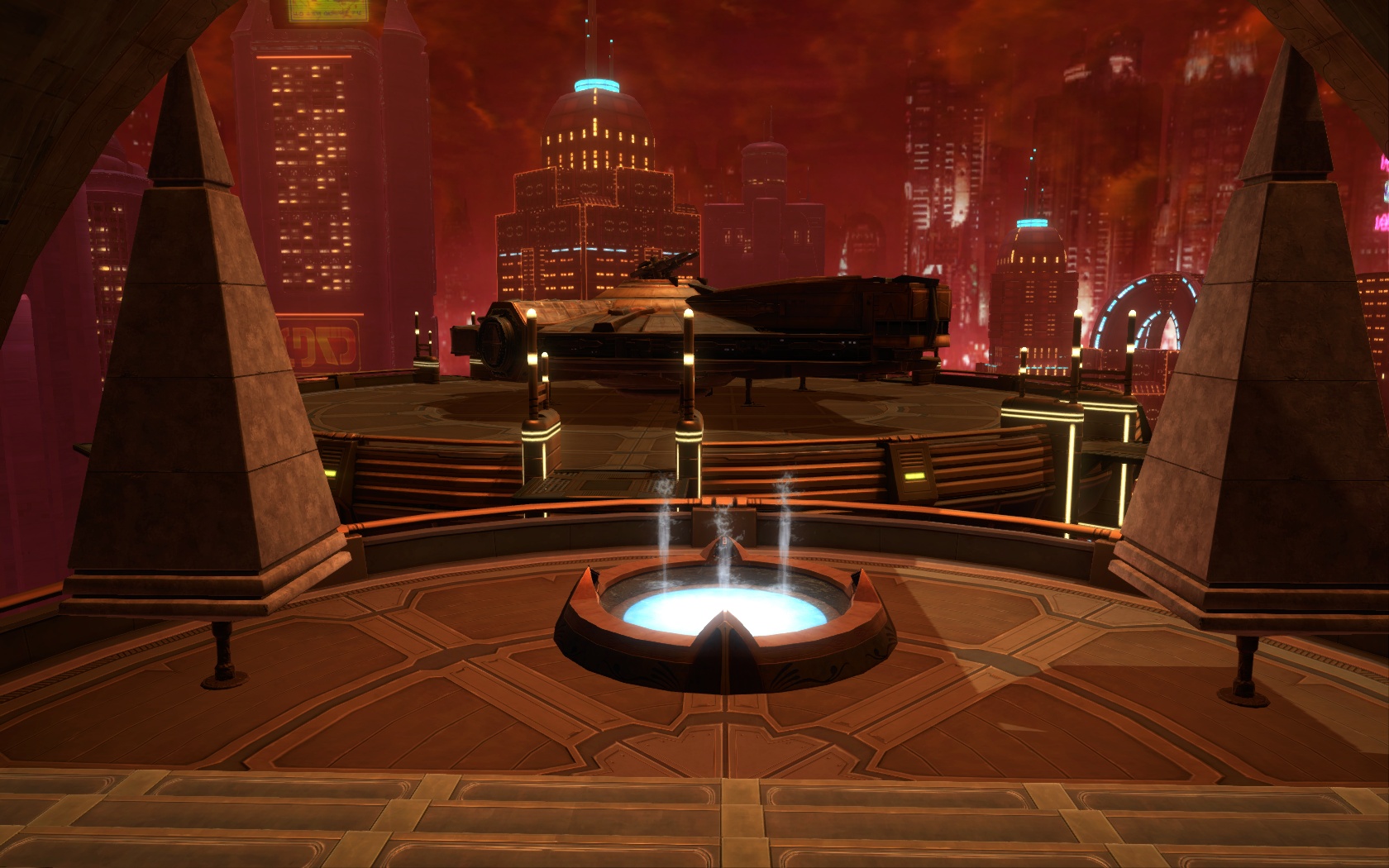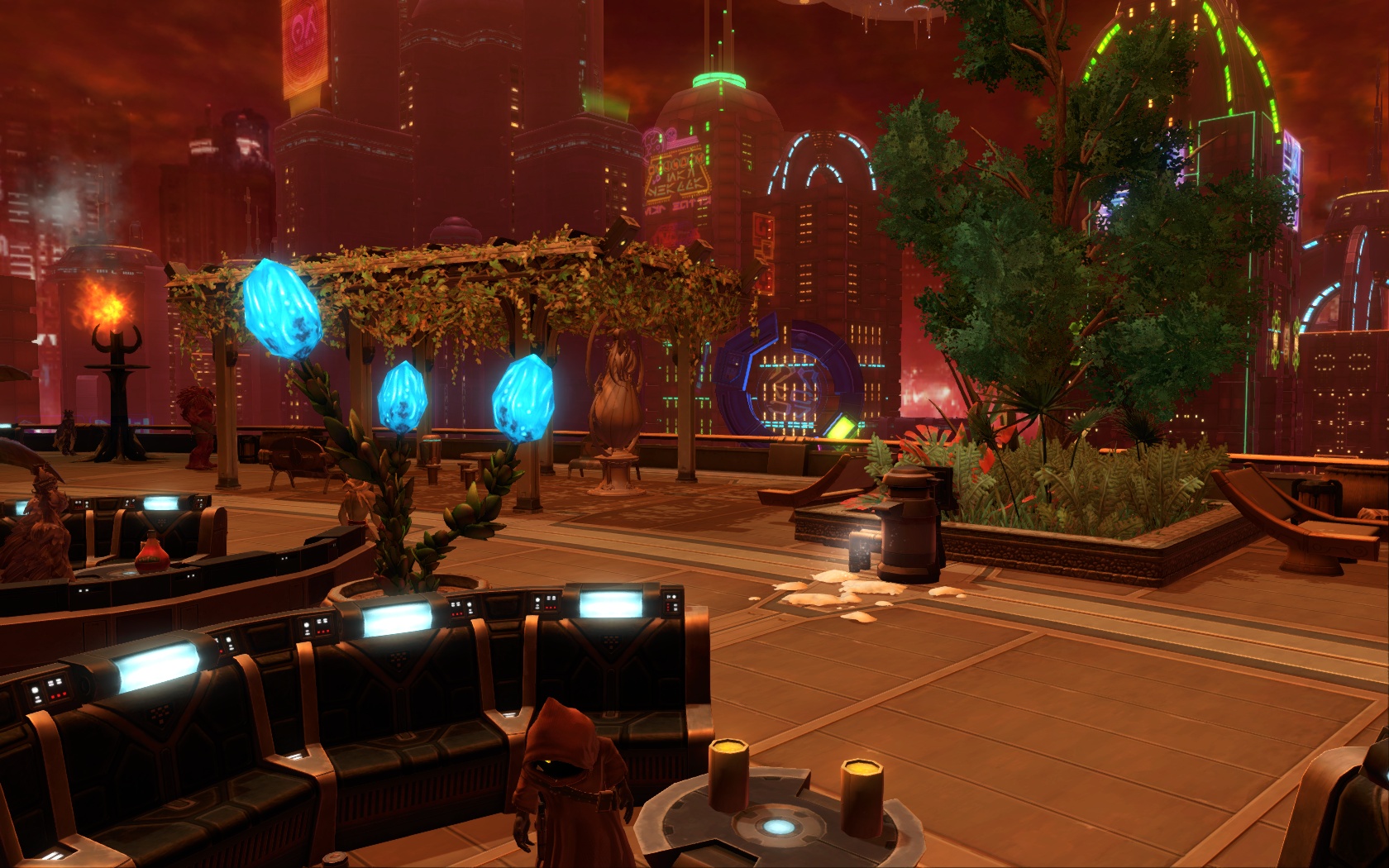 Video:
Information:
I've themed this Stronghold around the release of Knights of the Fallen Empire. Whilst from first glance it would seem a typical trading post and entertainment arena, the depths of this Stronghold house a run down communications centre, a fantastic hideout for an Outlander who wishes to combat the threat of the Eternal Empire in secret.
A mixture of Republic and Imperials patrol the lower depths with the help of undercover agents posing as waiters, waitresses and barmen.
Nar Shaddaa is a place one can get lost in, and this Stronghold provides that safety and security for the dark times ahead.